Extraction Facial Review: How one facial cleared my skin completely
One extraction facial cleared years' worth of acne and I'm officially obsessed.
We're reader-supported and may be paid when you visit links to partner sites. We don't compare all products in the market, but we're working on it!
I've been struggling with congested skin for as long as I can remember. I've never had super aggressive acne, but I swear some of these blackheads have been around since I graduated high school.
These little lumps and bumps had well overstayed their welcome and they just didn't look great, especially with makeup on top. So when Royals Clinic Australia offered up an extraction facial to help with my skin concerns, I jumped at the chance.
I had heard of the treatment before but had never actually had one. I have, however, watched many a Dr Pimple Popper video online. Does this make me an expert? No, but does it make me super gross? Probably, yes.
What is an extraction facial?
In the wise words of Kim from Royals, "A facial extraction is the process of clearing a clogged pore. This can be done manually or with a tool. It can include the removal of blackheads, whiteheads and pimples."
Pretty much, the main point of an extraction facial is to banish all those naughty little pimples. Some that are super deep under the skin may take a few attempts to get rid of, or you might even have to come back, but luckily enough, most of mine were closer to the surface.
So what's the process?
1. Skin analysis
First things first, Kim examined my skin and took a look at what she was dealing with. She's actually the first dermatologist to realise that I don't actually have dry skin, I just don't drink enough water. In fact, my skin leaned more towards the normal/oily skin type, so all the products in my beauty cabinet just became obsolete.
2. Cleanser
She then chose a product to cleanse my skin according to skin type. It's super important to cleanse the skin first because if you don't, you could just end up pushing dirt further into the skin. As always, this part was lovely and relaxing.
3. Enzyme
Kim then applied an enzyme over the top to soften my skin. This part was actually super interesting and it makes a lot of sense. This product is applied to the skin to make it easier to really push those suckers out. The cleansing and enzyme application didn't take too long at all, and before I knew it, we were at the extraction phase.
4. Extraction
It turns out I had more pimples than I realised.
Kim left no pimple un-popped and I loved it. She even did around my hairline – it was fabulous! I mean, it definitely wasn't relaxing, but it was satisfying to know that a professional was really getting all the gunk out of my skin. It felt like every pore on my face needed a bit of a squeeze but I loved her commitment to really clearing out all of my lumps and bumps.
We didn't use any scary tools either, just her fingers, gloves and tissues. Sometimes a little metal hook to help remove any really stubborn blackheads can be used, but in my case, it wasn't necessary. All in all, the entire process took about an hour but it didn't feel like that long at all.
Post-treatment
After the treatment, my skin definitely looked a little upset and was a bit red and bumpy. But, the important thing is that there wasn't a blackhead in sight.
I really tried to find a single pimple on my face but Kim really nailed it. In fact, she even saved some of the really big blackheads on a cotton pad to show me afterwards, which I disgustingly enjoyed looking at.
Does it hurt?
As I said, extraction facials aren't exactly relaxing, but they definitely don't hurt. They are a little uncomfortable, especially on some stubborn pimples and around the nose, but other than that, I didn't feel any pain.
Extraction facial FAQs
How long do extraction facials take?
"They can take anywhere from 1 to 2 hours depending on the skin and the treatment."
How often should you get an extraction facial?
"We recommend once a month along with any skin treatment for glowing healthy skin. Or at least once every two months."
How much does it cost?
"It can range from anywhere from $99 for the extraction facial, or, as an add on to any skin treatment, between $30 and $50, depending on the skin."
Do the extractions hurt?
"Some extractions beneath the surface can cause a little discomfort but it's nothing too bad!"
Does your face look worse after the facial?
"Your face may appear red for the first 24 hours, however, you can add on treatments to help calm the skin, reduce redness and heal blemishes."
Can you wear makeup after an extraction facial?
"We recommend not to. This way you can avoid post-facial breakouts."
What should you not do after an extraction facial?
"You should avoid at-home peels, do not pick at your skin, avoid hot baths and spas and avoid direct sun."
Final verdict
I now want to get an extraction facial every damn day. Obviously that's not reasonable or even possible, but my skin has never looked better than it did after that facial.
I've kept up a pretty strict skincare routine since my visit to Royals Clinic Australia and have definitely seen a massive improvement in my skin. Even though a few cheeky pimples have come through in the last month, I've definitely seen less.
Whether you have severe acne or a few stubborn blackheads, I seriously recommend this treatment.
Get the look at home
Kim's main advice to me was to not do your own extractions at home. So I'm going to say the same thing to you.
Don't pop your own pimples or do those black latex-looking masks that rip at your skin and just seem terrifying. Instead, look for cleansers, masks and exfoliators that help to really clean your pores and decongest your skin.
---
More beauty reviews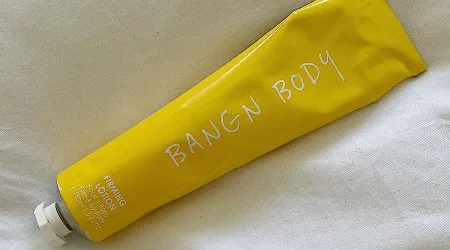 For months I haven't been able to escape this little yellow tube on Instagram, so I decided to bite the bullet and give it a red hot go.
Read more…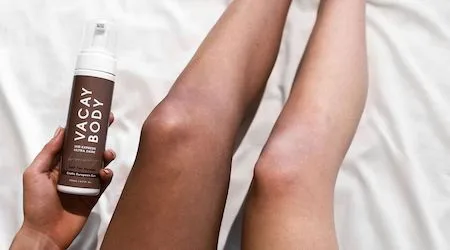 No filter: My actual thoughts after trying one of the Gram's fave self tan brands.
Read more…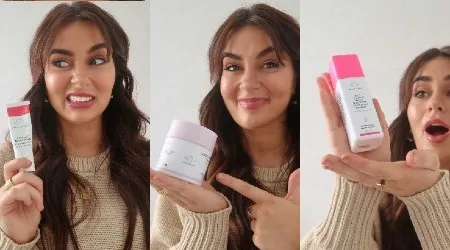 I'll be honest, I really didn't want to like some of these Drunk Elephant products but they're just that damn good.
Read more…
More guides on Finder