How to experience Italy in Sydney | A couple of travel makers
Discover the most "bellissimo" places to visit for an authentic Italian experience in the city.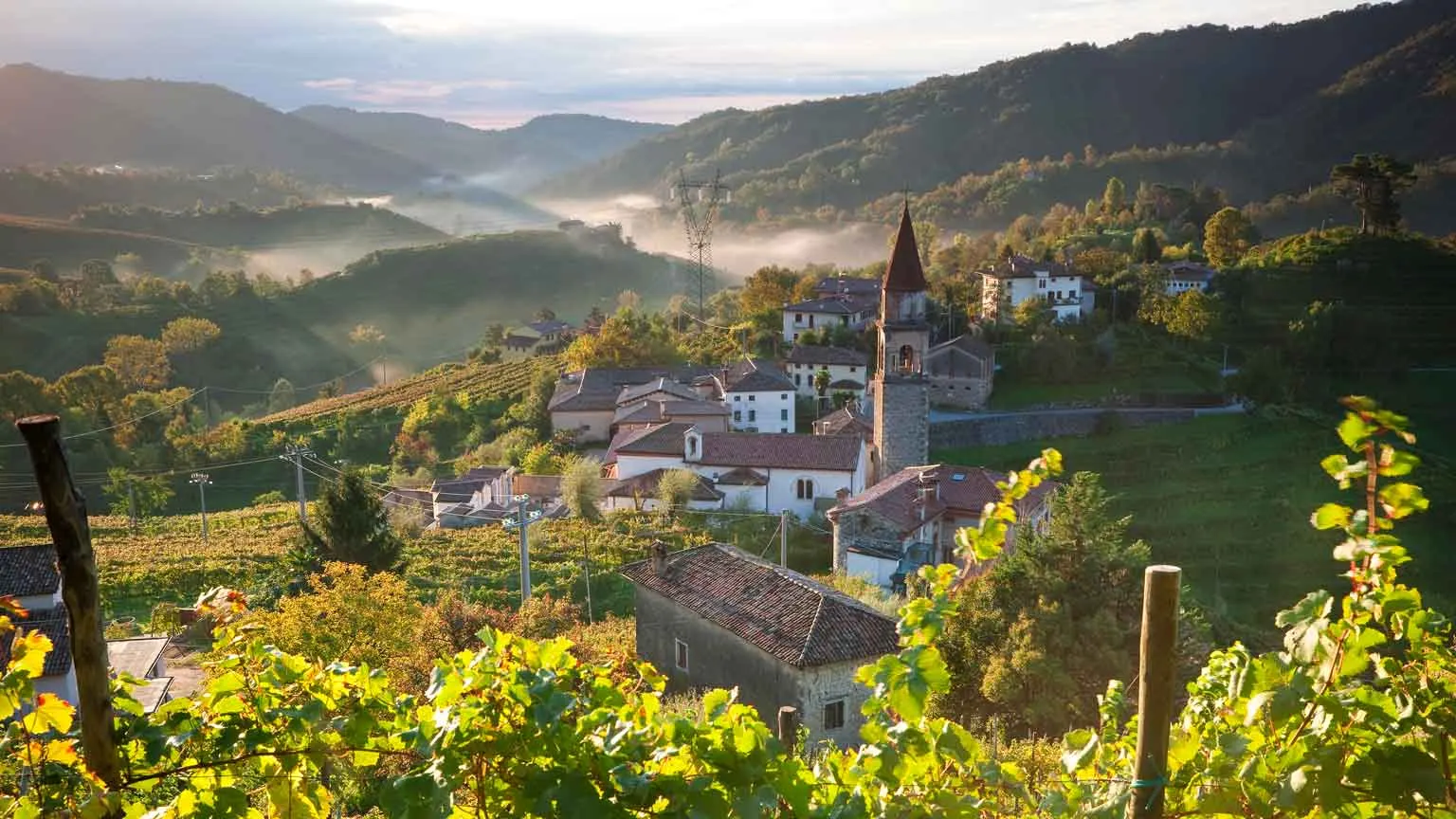 We're reader-supported and may be paid when you visit links to partner sites. We don't compare all products in the market, but we're working on it!
The state borders are slowly opening (yay!) though sadly international travel is still a while away.
If you've got those European summer blues, then take heart as you can still experience a bit of the Mediterranean at home.
Being huge fans of Italy (Stef's been three times, D has been once), we sorted out an itinerary that'll have you eating the city's best pizza and pasta and exploring ruins together in next to no time.
We're Stef and D, a pair of married jet setters. Together, we've visited 55 countries and we're determined to see even more – all while working full-time and paying off a mortgage. We count our dollars at home and while away, and we're here to share our tips on how you can travel on a budget.
New blog posts every fortnight on Mondays here. Follow us: @acoupleoftravelmakers
Eat pizza
Who doesn't love pizza? No one, that's who. Sydney has quite a few lauded pizza places that make that same soft chewy crust, garlicky sauce and simple toppings.
The first is Da Mario. It really doesn't get any better than this – or as authentic. It boasts the acclaimed Associazione Verace Pizza Napoletana affiliation, which promotes pizza the Napoletana way.
The pizza base has that beautiful bready puff, and while its menu is quite long – for a Napoletana pizzeria, that is – the toppings are simple and fresh. Just the way it should be.
Order two pizzas on an empty stomach so you can taste test multiple flavours. It's the thing to do.
Those on a vegan diet can look no further than Gigi. This establishment transitioned to be dairy- and meat-free years ago, but the taste hasn't been compromised one bit.
Date idea: Are you the kind who love to throw caution to the wind? You can often discover new restaurants at cheap prices through Groupon and Scoopon.
---
Eat pasta
Handmade pasta? Tick. Simple flavours? Tick. Full of flavour? Naturally. Italian pasta joints are a dime a dozen in Sydney, but the one that wins our hearts is La Favola in Newtown. It's a super-small restaurant that has maybe 10 tables in total.
Its service is super friendly with most of the staff speaking Italian.
They make their pasta fresh – and you can purchase it dried as well if you'd like to bring the taste of Italy home.
The menu is short and sweet with only a handful of dishes to choose from. There's often a daily special and if you're organised and call in, you can ask them to take the cheese wheel out and have your pasta tossed through it.
Speaking of cheese wheels, another mouth-watering pasta place is Buffalo Dining Club. Again, it's a small joint, but the cheese wheel is fundamental to its menu. Our advice? Always order it.
Date idea: Searching for something more interactive? Why not sign yourselves up for a pasta-making lesson? You'll learn all the pro tips for getting it al dente – and understand what real fresh Italian pasta should look and taste like.
---
Credit: Sydney.com Destination NSW
Walk through archaeological ruins
The Colosseum, Pantheon, Pompeii, Leaning Tower of Pisa, the list of archaeological ruins and buildings goes on.
Australia may not be as old as Italy (far from it); however, we do have a few heritage buildings that can turn back time.
For ruins with a romantic air, head to Paddington Reservoir. This state heritage-listed venue supplied water to the region in the 19th century and is now a park precinct.
It's a little bit Roman bath and a little bit Hanging Gardens of Babylon with the greenery that has been allowed to grow among it.
Those after a bit of history with a bit of mystery can visit the Royal Botanic Gardens. Within this sprawling garden space, you'll discover the broken remains of demolished buildings.
They're not exactly on the map or have a specific name. But they can be found near the Northern Depot. Made of scattered foundational stones, they've been referred to as Sydney's Stonehenge and are a hidden treasure not too many locals are familiar with.
Date idea: Once you've strolled hand-in-hand through the lush Botanic Gardens, tuck into a sumptious dining experience at Botanic House which is right in the heart of the gardens.
---
Shop the high street
Italians and fashion go hand-in-hand. For a touch of that Milan high life or Italian fashion show, visit Sydney's high street to go on a shopping spree.
The Queen Victoria Building will have you reminiscing of European shopping centres where modern wares are housed inside sandstone buildings. You can even sit in a cafe and people-watch if you'd like.
Otherwise, make a beeline for Westfield Sydney. Inside, it's all high-end stores with more than a few Italian brands making an appearance. This includes Furla, Gucci, Prada, Salvatore Ferragamo and Valentino.
Date idea: Fashionistas looking to make the most of their shopping spree can book in a personal shopping experience at Westfield Sydney. You'll receive a personal styling session and will no doubt come out with some pieces you'll cherish for a long time.
---

Go to church
Or more precisely, the cathedral. Christianity is the main religion of Italy, and you won't be able to visit a single city without crossing paths with at least one church.
For the ultimate experience in Sydney, visit St Mary's Cathedral. This Gothic-style building is arguably the most impressive in town with its high ceilings, sandstone walls and underground crypt.
Date idea: Bring a picnic basket and eat on the green at the Hyde Park right across from the cathedral. The area is a popular haunt for buskers and if you're lucky you could even be seranaded by one of them.
---

Drive up the coast
Hire a car on a warm day and drive up the coast.
Do as you would in Italy and stop by any number of charming small towns and quiet beaches.
Head past Newcastle and you can even pop by Hunter Valley (i.e. wine country) for a drop of the local surrounded by rolling plains, similar to how you would when making your way around Tuscany.
The houses may not be as colourful, but the cliff faces are just as dramatic and the views still the definition of "breathtaking".
Date night: Make your trip really sing by taking a convertible for a spin. Let your hair loose and keep the top down as you soak up that sun and spectacular coastline. It IS the thing to do in Italy afterall.
Where are you missing travelling to? Let us know in the comments below and we'll try to turn it into a local experience for you in our next blog.
More guides on Finder