Expedia Coupons and Promo Codes October 2020
Save up to 72% on your next holiday with Expedia coupon codes for cheap hotels, packages and more.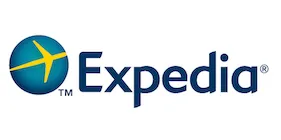 We're committed to our readers and editorial independence. We don't compare all products in the market and may receive compensation when we refer you to our partners, but this does not influence our opinions or reviews. Learn more about Finder.
With COVID-19 restrictions in Australia easing, we're here to help you plan your next trip. Remember to follow government regulations and check with your supplier for up-to-date information.
Expedia is the place to go to secure epic deals for your next adventure. You'll find offers for every part of your trip, from flights, accommodation and car hire to packages and activities.
Expedia coupon codes and discounts in October 2020
Popular Expedia.com.au coupon codes
| Last checked | Code description | Code |
| --- | --- | --- |
| 9 Oct 2020 | Up to 60% off Australia hotels | ******** |
| 27 Aug 2020 | Up to 32% off Australia getaways | ******** |
| 20 Oct 2020 | Australia stays from $62/night | ******** |
| 20 Oct 2020 | Up to 35% off last minute deals | ******** |
| 6 Oct 2020 | Things to do in Hunter Valley from $30 | ******** |
---
Expedia's coronavirus (COVID-19) cancellation and changes policy update
Each travel company has a different coronavirus (COVID-19) cancellation and changes policy in place, and the terms of your booking will be in accordance with this policy.
Expedia is advising passengers flying with low-cost carriers to contact the airline directly for changes and cancellations. If you have booked with a full-service airline, see if the airline is offering to waive change and cancellation fees. To cancel or change your flight, you can contact Expedia directly, but note the airline's policy still applies.
For upcoming hotel and activity bookings, contact Expedia directly for changes and cancellations. Otherwise, go to your itinerary on Expedia's site to cancel or change your booking. A fee may apply, but if your booking is more than 14 days away, you may be eligible to get these fees waived.
Expedia's cancellation, refund and changes advice can be found here.
Popular Expedia discount codes and coupons
| Last checked | Description | Where to book |
| --- | --- | --- |
| March 2020 | Extra 11% off code | Get deal |
---
Top destinations from Expedia.com
Which international destinations are there Expedia deals for?
Looking to travel overseas? Find out which hotel is right for you and compare the prices available for the dates you wish to travel. These are the top international destinations that Expedia offers travel deals to:
---
Popular Australian Holiday Locations
Check out these popular holiday spots in Australia, then compare the reviews and best prices available for the hotels and accommodation in each location.
---
What can I book with Expedia?
---
Why should I book with Expedia?
Expedia offers the best price - This is backed by its Price Match guarantee
Biggest range of providers - with over 150,000 hotels and 130 airlines available for bookings through the site
Contactable 24 hours a day - with call centres located around the world and 200 Australian staff
You can book your holiday from start to finish with airfares, accommodation
Has a rewards program that lets you save 10% or more on select hotels and allows you to earn points to use on hotels, car rental and activities
What should I consider about Expedia?
If there are changes to an aspect of your flight or holiday package booking, there can be delays in receiving updates on the changes and new itinerary
---
What do I need to know about Booking with Expedia?
Are Expedia gift vouchers available?
Expedia doesn't sell gift vouchers at the moment, but this page will be updated if that changes.
---
Is there an Expedia booking fee or credit card fee?
Expedia itself does not charge a booking fee. However, if the airline or hotel that you're booking via Expedia does charge a fee, you'll still have to pay it. Click here for a list of airline booking fees.
---
What are the Expedia payment options? Does Expedia accept PayPal, Bitcoins or Amex?
Expedia accepts payment by Visa, MasterCard, Diners Club and PayPal.
---
Do Expedia flights include baggage?
Most full-service airlines will include one checked bag as part of the fare, whereas most low-cost carriers will not.
To add bags to a flight that doesn't include them in the base fare, you'll need to make sure that you don't book a flight that says "without bags." It may be a bit difficult to see if the airlines has a long name. One way to get around this is by clicking on "Show flight details." If there's a fee next to "1st checked bag" as in the example below, then your fare does not include bags. It's recommended that if you do plan to take checked-in luggage, that you add it at time of booking as airlines tend to inflate the price of baggage closer to the departure date.
To find a fare that does include bags, make sure you select a flight that has a small suitcase icon and "checked bag included" with the number of bags and weight listed, as in the example below.
.
---
What's the Expedia cancellation policy, does it offer free cancellation?
How do I cancel or my flight booking?
If you placed an airline booking in the past 24 hours you may be able to cancel your ticket and receive a refund. To do so, login to Expedia and view your account. Next click on your itinerary and you should see the option to 'Cancel Flight'. If this option is not available or your booking was prior to 24 hours ago, please call the Expedia call centre (1800 229 825).
Note if you booked with a low cost carrier, you may need to go to the airline's website to cancel the booking. Bookings made on AirAsia, Firefly, Jetstar, or Scoot cannot be made through Expedia and must be made directly with the airline.
To change a flight on a low-cost airline, you'll need to contact the airline directly.
If you booked a round-trip ticket that consists of two one-way tickets operated by different airline, you'll need to check the restrictions put in place by each airline. If neither are booked with a low-cost airline or you've booked a return fare with the same non-low cost airline, you can pay an Expedia change fee of $50 per booking if you've purchased a ticket where changes are permitted.
If you need to change a spelling mistake, you'll need to contact Expedia by phone. Most airlines will accept changes that are common mistakes, but will not accept full name changes or transfers to another person.
Can I cancel or amend my hotel reservation?
To cancel or amend your hotel booking, login to Expedia and view your itinerary for your trip. Next to the hotel you wish to cancel you should see a 'Cancel hotel' button. Simply click this and follow the steps. To amend the dates, cancel and re-book the hotel for the correct dates.
---
How do I contact Expedia by phone or make a complaint?
If you'd like to check out Expedia's online customer service options, you can access them by clicking on "Support" at the top right corner of the Expedia.com.au homepage. You may find the answer to your query by entering it into the search box.
If you'd prefer to speak to a representative over the phone, you can call 1300 810 or (02) 8066-2745.
---
How do I log into my account and access my Expedia itinerary?
On the Expedia homepage, click on the word "Account" at the top right of the screen next to the bell icon, and then click "Sign in". You should then be able to access your bookings and itinerary by clicking on My Trips.
If you'd like to access your itinerary without logging in, you can click here and enter your email address and itinerary number (which you can get sent to you via the email address you've booked with.
---
What happens if I did not receive an Expedia confirmation email?
If you haven't received email confirmation within 24 hours, and it hasn't gone into your junk mail or spam folder, you can try a few things to get access to your booking. If you have an Expedia account, you can sign in to view your bookings to make sure that your request was processed. If you're not a member, it's best to contact Expedia customer support to see if they can access your booking.
---
How do I book a multi-city or multi-stop flight?
When searching for a flight, make sure you've selected the "Flight only" option, as Expedia tends to default to the "Flight + hotel" option. When this option is selected, you'll have the option to book a return, one way or multiple destination journey. If you select "Multiple Destination", you'll have the option to book a multi-stop flight with up to five legs.
---
Is there an Expedia rewards or points program?
Yes, Expedia's rewards program is called Expedia+, or Expedia Plus.
---
What is Expedia Plus and how do I use my Expedia points?
Expedia+ is Expedia's rewards program. It's free to join and has three tiers, +blue (which everyone starts at), +silver (which you'll get after spending $5,000 or booking seven qualifying room nights) and +gold (which you'll get after spending $10,000 or booking 15 qualifying room nights).
Click here to see the full list of benefits
.
---
What are Expedia mystery hotels?
Expedia mystery hotels aren't currently offered by Expedia.com.au. However, Expedia in other countries do offer this "secret" option. It allows you to save money on hotels that don't automatically reveal what the name is. You'll know enough information, like an approximate location, star rating and amenities, which should help you get an idea of whether or not you'd be happy staying there.
---
More guides on Finder