Equipment finance
Get essential business vehicles, plant and equipment by choosing a competitive equipment finance option.
We're reader-supported and may be paid when you visit links to partner sites. We don't compare all products in the market, but we're working on it!
For some businesses, a wide range of equipment and machinery is essential to ensure financial success. Whether it's heavy machinery, specialised medical equipment or the latest IT devices you need, equipment finance from a lender can give you access to the funds you need to help your business acquire what it needs to continue running.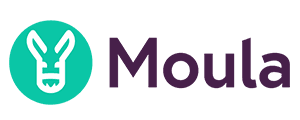 Moula Business Loan
Borrow up to $250,000
Flexible lending criteria
No hidden fees

100% confidential application
Moula Business Loan
An unsecured business loan with online application and no upfront or early repayment fees.
Interest rate type: Fixed
Loan security: Unsecured
Upfront fee: 2% Establishment fee
Minimum loan amount: $5,000
Maximum loan amount: $250,000
Maximum loan term: 2 years
Equipment finance comparison
What is equipment finance?
Equipment finance is designed to give you access to the funds you need to purchase essential specialised equipment for your business. Whether you're looking to purchase a forklift to move goods in your warehouse or specialist medical monitoring machines for your private practice, equipment finance is on hand to help. A large number of banks and other financial institutions offer this lending possibility, though there is a range of equipment finance options borrowers can choose from. However, choosing the best approach for your business will depend on a range of factors including your financial situation, taxation needs and budget.
How does an equipment loan work?
Equipment finance gives you access to whatever important business equipment you need without having to pay for it upfront. Instead, you can receive the funds you need from a bank or lender and then work to pay off your purchase over a set repayment period. In other words, you get all the benefits of ownership before you actually own the equipment. However, there are several different financing routes you can choose to go with, including taking out a business loan, a hire purchase, finance lease or novated lease. Read on to find out more about how each different type of equipment finance works.
What are the ways I can finance my business equipment?
How do I compare equipment loans?
Find out the interest rate. The interest rate offered will obviously influence how much you pay over the life of your loan, so look for one that offers a low rate of interest. You'll also need to consider whether you want the security of a fixed rate or the possibility for saving that a variable rate offers.
Compare the fees and charges. Whenever you sign up for any financial product, it pays to make sure you're aware of all the fees and charges attached to the deal. Read all product information closely to know if the finance option you choose attracts an establishment fee, early repayment fee etc.
Establish if there are any taxation benefits. The range of equipment finance options are assessed differently when tax time rolls around. Each approach has its own potential tax benefits, so seek advice from your accountant to learn which one suits you best.
What are the loan terms? How long can you take to pay off your asset? Terms typically range from 12 months to seven years, so look for equipment finance that offers a term suited to your financial situation.
Are there flexible repayment options? How often does each vehicle finance option let you make repayments? Look for a solution that lets you schedule your repayments in a way that suits your budget.
The good and not-so-good of equipment finance
Pros
Range of options. If you're looking for equipment finance you can find options to suit a wide range of business needs and budgets.
Keep your business running. Equipment finance gives your business access to essential items that you might not be able to afford upfront, helping you stay competitive in the marketplace.
Flexible repayments. Equipment finance allows you to tailor a repayment schedule to suit your budget.
Cons
Too much choice. The range of finance options and potential tax benefits available can be tough to wrap your head around, so you may need help from your accountant to choose the best equipment finance solution.
What should I be looking out for with equipment finance?
The main pitfall to avoid with equipment finance is getting into a financial agreement that you simply cannot afford to service. It's important to consider how essential any equipment is before you commit to a purchase, as well as make sure you're aware of your ability to make repayments on time. Another common issue is that some people can get confused by the array of equipment finance options available. Seeking assistance from your accountant is usually the best way to go to ensure you make the right choice.
What other questions should I ask?
Which finance option should I choose? The right finance option for you will be influenced by a whole range of factors, including how you do your accounting and your approach to taxation, so seek help from your accountant to determine the best product for your needs.
What fees and charges should I keep an eye out for? Read product documents closely to look for things like establishment fees, late payment fees and early repayment fees. It's also a good idea to keep an eye out for ongoing monthly or annual fees.
Equipment finance comparison
More guides on Finder