End of financial year car sales
Save thousands in the EOFY car sales, there's only a few weeks to wait!
We're reader-supported and may be paid when you visit links to partner sites. We don't compare all products in the market, but we're working on it!
In the 2020 EOFY car sales, we revealed you could save an average of $15,177.34 on a new or ex-demonstrator model. The best deal we found saved you almost $37,000 on a BMW! Other dealers threw in thousands of dollars of optional equipment for free.
Did you know?
On average, in 2020, we found you could save $15,177.34 by buying an EOFY sale car!
26 of the best 2020 EOFY car sales
| Make and model | Finder Score | Drive-away price | Deal | Review |
| --- | --- | --- | --- | --- |
| Toyota Kluger GX petrol automatic 2WD | 76.33% | $41,990 | $7,302 less than the ordinary driveway price! | Read review |
| Toyota HiLux 4x4 SR5 double cab pick-up, automatic | 76.66% | $53,990 | Toyota is slashing $8,635 off this best-selling ute! | Read review |
| Ford Ranger XLT 4x4 double cab pick-up with 3.2-litre turbo diesel and automatic transmission | 85% | $54,990 | $8,876 off of the second best-selling ute in Australia | Read review |
| Ford Ranger 4x4 XLS double-cab pick-up, 3.2-litre diesel automatic | 85% | $46,490 | $10,076 - a great deal on a popular model! | Read review |
| Isuzu D-Max 4x4 LS-M crew cab automatic | 73.25% | $43,990 | $9,480 off the driveaway price! | Read review |
| 2020 Volkswagen Amarok Core 4x4 six-speed manual | 85% | $34,990 | $9,600 in savings! | Read review |
| 2018 Renault Koleos Life HZG 2.5-litre petrol automatic | 73.25% | $26,888 | $9,602 off this ex-dealer demo model | Read review |
| 2020 Nissan Patrol Ti Y62 | 80% | $74,990 | $10,616 off a 2020 Nissan Patrol! | Read review |
| 2018 Renault Megane R.S. 280 BFB 1.8-litre petrol automatic | 79.67% | $44,888 | Save $10,714 on this ex-demo | Read review |
| 2019 Nissan 370Z Nismo Coupé auto | -- | $46,888 | Nissan has slashed $17,000 off this sportscar! | |
| 2019 Lexus UX200 F Sport 2.0-litre automatic | -- | $49,888 | Save up to $17,068! | Read review |
| Mercedes-Benz X-Class PURE x250 d Auto | 72.5% | $36,888 | Mercedes has cut $18,412 from this ute | Read review |
| 2019 Lexus IS 300h F Sport 2.0-litre petrol hybrid automatic | 73.33% | $59,080 | You could pocket $19,071 on this hybrid luxury sedan | Read review |
| Mercedes-Benz E 200 sedan Sport Edition | 88% | $91,700 | This deal represents $20,000 savings! | Read review |
| 2020 Land Rover Discovery AWD 3.0-litre V6 diesel | -- | $145,443 | Land Rover fits $23,500 worth of optional extras - as part of an equivalent to GST promo | |
| 2019 Audi A4 45 TFSI Quattro S Tronic Sport 2.0-litre petrol automatic | -- | $64,850 | This Audi dealer reduced the price by $26,093! | |
| 2019 BMW M4 Competition 3.0-litre petrol manual | -- | $123,888 | You could save $32,641 on an ex-demo M4 BMW | |
| 2020 Range Rover Sport Autobiography Dynamic 5.0-litre petrol V8 | 72.00% | $234,888 | $33,120 in extras fitted for free | Read review |
| 2018 Audi Q7 45 TDI Quattro 3.0-litre diesel automatic | -- | $82,990 | $34,768 cut from the driveaway price on this ex-demo | |
| 2019 BMW 630i M Sport 2.0-litre petrol automatic | -- | $89,990 | $36,910 is the biggest discount we've found so far! | |
| Ford Transit Custom Sport 320L DCIV | | $51,290 | $6,956 off the Transit van! | Van review |
| 2019 Holden Equinox LS+, 1.5-litre turbo petrol, six-speed automatic | | $25,990 | $6,000 off the price of an Equinox as part of the Holden final clearance sales | Holden clearance deals |
| Ford Endura Trend 2.0-litre turbo diesel FWD | | $43,990 | Ford is slashing $5,331 off the driveaway of an Endura | Read review |
| Ford Everest Trend 4WD 3.2-litre diesel, 6-speed automatic | | $60,990 | You'll save $4,396 on this Everest in the EOFY sales | Ford EOFY deals |
| Kia Rio S Automatic | | $18,990 | $4,315.70 is a substantial saving at this price point! | Kia EOFY deals |
| Kia Cerato Sport Plus | 81.25% | $29,240 | Kia has struck $4.128.20 from the price of the Cerato Sport Plus | Read review |
Check out our car parts and accessories deals round-up
When do the 2021 EOFY car sales start?
The End Of Financial Year is 30th June 2021. You can expect car dealers to start running sales anytime from mid-April 2021, right up to the deadline. Sometimes, the promotions even go beyond the EOFY into July, but you need to check the small print.
Should I purchase a car during EOFY?
EOFY sales are usually very attractive, with many dealers across Australia offering great deals on car purchases. In fact, this period is the only time you can get bargains that can save you a couple of thousand dollars with promotions that cover on-road costs, such as third-party CTP insurance, stamp duty and registration fees. Other manufacturers have gone down the route of fitting optional extras for free.
How to bargain for a better deal during EOFY
EOFY car sales present a unique opportunity to purchase cars at reduced prices, as dealers battle to attract more customers before the close of the financial year. Purchasing a new car during these sales gives you a genuine opportunity to save money and get a great deal. Don't be afraid to put a little pressure on a salesperson. Make it clear you're ready to buy, but perhaps want metallic paint or an option pack thrown in additionally. With the push to meet performance targets, the dealer might just meet your request to secure the order.
As lucrative as it may be, getting a great bargain on EOFY sales can be a daunting task, as the period is usually hectic. To ensure you get in on the act and enjoy great bargains on cars, take time to compare personal car loans from different lenders, so that you get one that suits your budget. During the close of the year, lenders are also desperate to hit their yearly credit targets, meaning you can get a car loan with reduced interest rates, even with a credit rating that isn't so great. With your low-interest motor vehicle financing, you'll be in a great position to take advantage of EOFY deals from car dealers and get a business vehicle; or a personal car, for discounted prices.
How to save money when buying a car during EOFY
The main reason people jump at EOFY sales is to save as much as possible on a car purchase. Keep the following tricks in mind to make sure you get the best deal during the sales:
Terms and conditions. Some car dealers are not very transparent about the real price of the car they're advertising. In order to ensure you get a good deal, be sure to read through the fine print on the car advertisement to ensure the car you're buying is the right car for you.
Pick and choose features. Extra features on prestige car models can raise the retail price significantly, so you can ask for certain features you may not need to be dropped in an effort to bring the cost of the car down.
Cost of delivery. Delivery fees should also be considered carefully when buying a car because they can raise the price despite the dealer offering discounts on the on-road costs.
Deals and packages. If you find a dealer offering competitive rates, you can save more by taking advantage of this, especially if the rates are offered as part of a lucrative overall package. However, in most cases, it may be better to use a third-party financial provider to source the affordable car finance you use during EOFY sales.
Consider pre-approval. If you're looking to secure finance for your car purchase, you might want to look into getting pre-approved for your loan. Pre-approval can give you the upper hand in the sale as you'll know how much you have to spend and have more bargaining power. Find out more about pre-approval by reading our guide.
Loans.com.au - New and Dealer Used Car Loan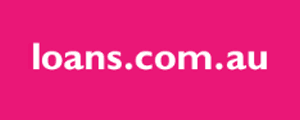 Loans.com.au - New and Dealer Used Car Loan
Early payout available
No monthly ongoing fee
Borrow up to $100,000
100% confidential application
Loans.com.au - New and Dealer Used Car Loan
A competitive fixed rate to purchase a car up to four years old. Option to add on-road costs into loan amount.
Interest rate: 4.67% p.a.
Comparison rate: 5.22% p.a.
Interest rate type: Fixed
Application fee: $400
Minimum loan amount: $5,000
Maximum loan amount: $100,000
EOFY sale car loans you can apply for
Compare car insurance side-by-side and get quotes
Picture: Shutterstock
More guides on Finder