Emma Sleep mattress review
A solid snooze straight out of the box.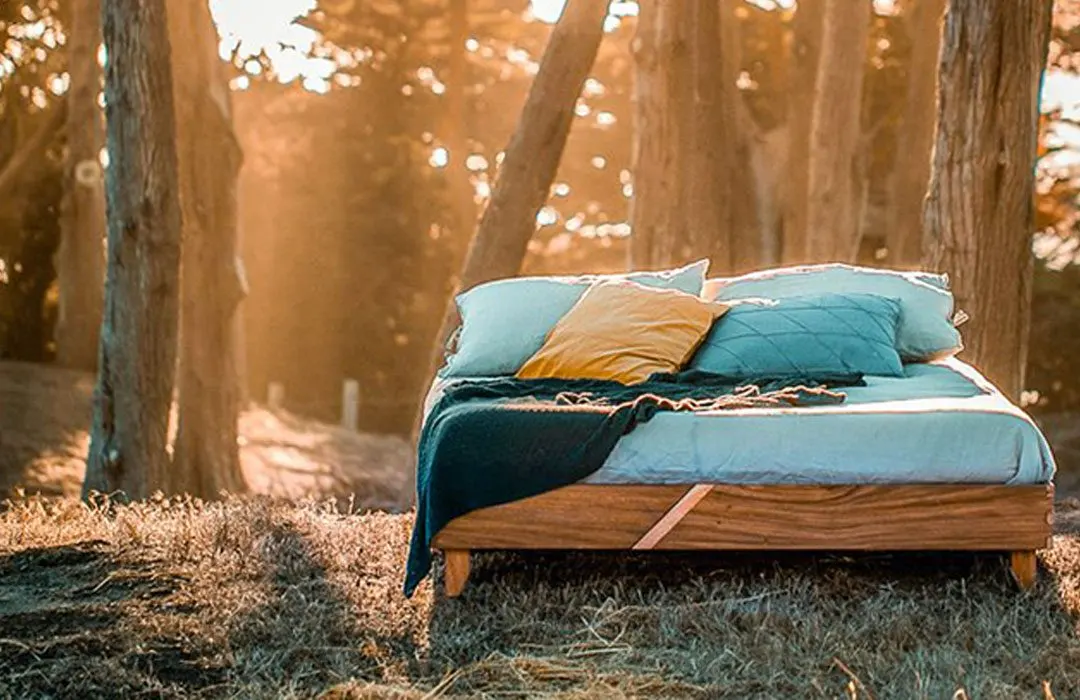 We're reader-supported and may be paid when you visit links to partner sites. We don't compare all products in the market, but we're working on it!
As someone who often suffers from back pain, I was given the opportunity to review the Emma Sleep mattress. Emma's European-designed mattress boasts a cool, comfortable night's sleep just an hour after unboxing.
I was sent a mattress to review by
Emma Sleep
. I tested out this mattress for a whole month before writing up my final thoughts. This is my unbiased and honest review of the Emma Sleep mattress.
Read my review
Mattress review
Unpacking the mattress
The Emma Sleep mattress was delivered straight to my door, with current delivery times estimated at five to six weeks. The box itself was rather heavy, but that's to be expected with any king-sized mattress. The box had an easily accessible opening at the top, where inside I found a little plastic cutter (more on this shortly).
Also included was a small information booklet, which gave more details on the mattress, such as the different layers that make up the mattress, cleaning instructions, the history of the company and how exactly to get the mattress out the box successfully.
Next, I removed the mattress from the box. The booklet explains that the safest way to access the mattress is to lay the box on its side and roll the mattress out of the box. From there you use the little plastic cutter, which has a sharp edge, to snip away at the thick plastic covering around the mattress. Once all the plastic was off, I rolled out the mattress and within minutes it had expanded to its full size.
Initial thoughts
Once the mattress was at its full potential, I popped on my bedding set and prepared it for jumping into bed later. My initial thought was that it was definitely firmer than my previous spring mattress, but the fabric was extremely soft. I was worried that an all-foam mattress wouldn't offer the same support, but the Emma Sleep mattress is even more uniformly solid than my previous spring. The mattress is made from Airgocell foam, which means that I can toss and turn in bed without affecting my partner's side of the bed.
I've actually had great difficulty with finding a suitable mattress for me in the past. I suffer from scoliosis, which is a curvature of the spine, so as a result, my back tends to get quite sore whenever I try a new mattress out. For this reason, I decided to try out the Emma mattress for a full six weeks before writing up my final review.
Pros and cons
Pros
Budget-friendly
Minimal wait time before using
10-year guarantee available
Free delivery and returns
100-night free trial
Most awarded mattress in Europe, 2019
Cons
Limited choices – only one mattress/frame type offered
Won't be suitable for those who need a softer mattress
Bottom line
Having now slept on my new Emma Sleep mattress for six weeks, I can positively say that I love it. It's not only breathable so I don't overheat at night, but I have finally adjusted to the firmness of the mattress and I sleep soundly each and every night.
When I was first testing out the mattress, I found that I did tend to wake up with some lower back pain, but as I said before, it usually takes me a while for my back to adjust. My partner found the mattress to be extremely comfortable from the first night and has had no back pain.
I also love how easy the mattress is to move around. Two weeks after I first received it, I was moving out of my apartment, so I waited until I had fully moved before testing it out. With the mattress being delivered in a box, it meant that it was so easy to move from one apartment to the next.
I would recommend the Emma Sleep mattress to anyone wanting to purchase a new mattress with an affordable price tag. At a price point that's well below many competitors' and a 100-night trial coupled with free returns, the Emma Sleep mattress deserves serious consideration for anyone looking to buy an all-foam mattress.
---
Save on your next purchase with a discount code
More guides on Finder