Compare electric shavers: How to find the best device for you
We'll walk you through the steps to help you select your perfect shaver.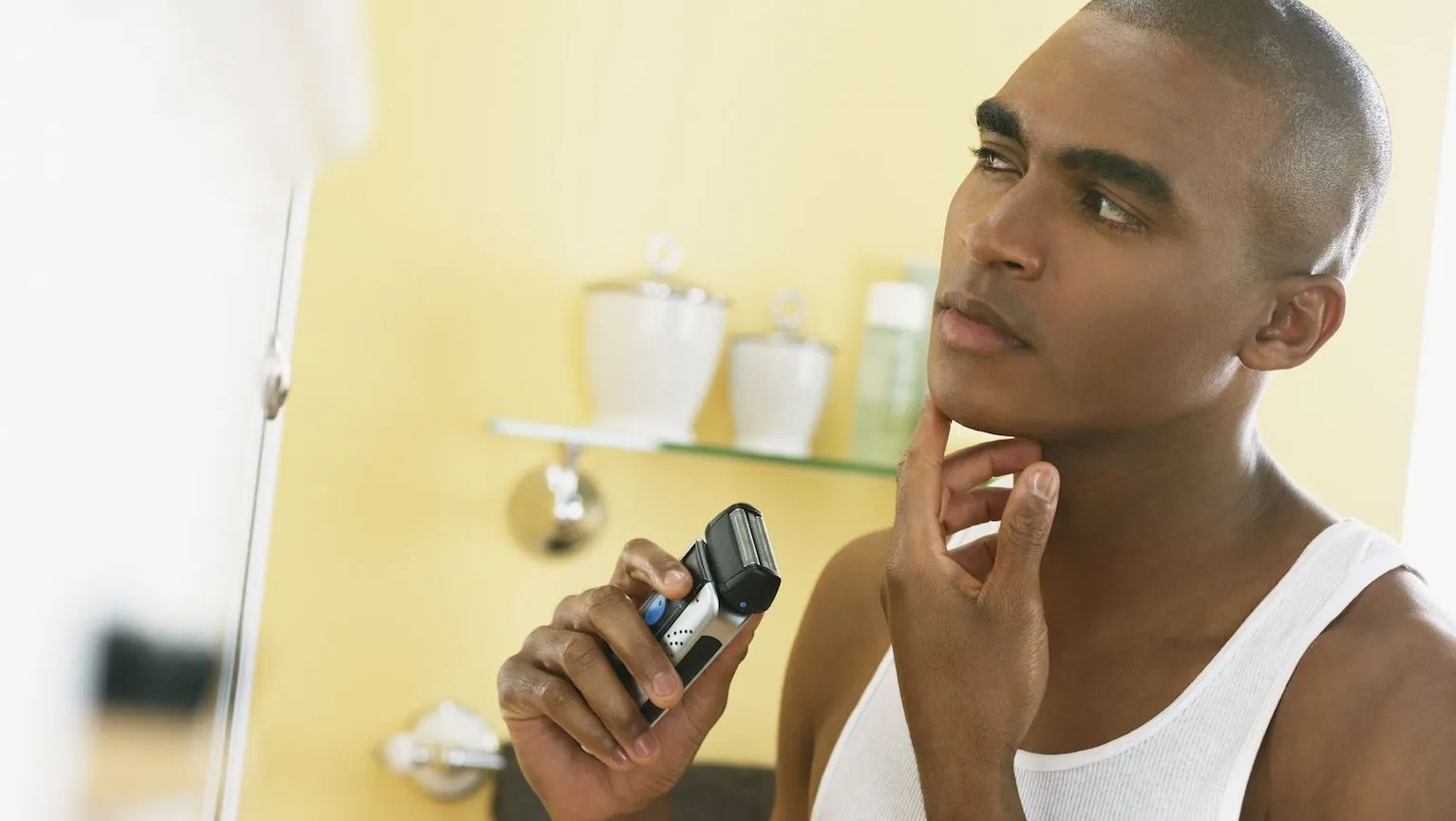 We're reader-supported and may be paid when you visit links to partner sites. We don't compare all products in the market, but we're working on it!
Best Rated Electric Shaver Brand: Wahl
Wahl dominated in this year's Finder Awards, taking out both the best electric shaver and best beard trimmer categories. Achieving the highest scores across the board, it's a top brand, thanks to its safety, performance, ease of use and value for money.
Quick facts about electric shavers
Electric shavers can act as an everyday substitute for traditional blade razors.
The shaver you select will depend upon your personal requirements, the device's technical capabilities and its supplemental attachments.
A new electric shaver can cost anywhere from twenty dollars to hundreds of dollars, depending on the brand, model, technological capabilities and included accessories.
Compare electric shavers
What types of electric shavers are available?
Foil. A foil razor consists of a slim, curved metal foil that covers the cutting blade. As you move the shaver back and forth over your skin, the blade trims the hair that pushes through the foil. A foil shaver can have up to five foils, depending on the model and price tag.
Rotary. A rotary razor has three or four round heads. Below these heads, blades spin and cut the hair.
How to compare electric shavers
The different features of individual electric shavers are what set them apart in terms of quality, cost, maintenance and longevity. Determining how often you'll be using the shaver, what you'll be using it for and what functions you'll need will help you figure out how much you'll need to pay.
You'll also need to identify the different features that are important to you. Does the razor need to be plugged in to operate or is it cordless? If it is cordless, how long will it take to charge and how long will a single charge last? How much space will it take up in the bathroom cabinet? Do you need any additional accessories or products?
For inspiration, check out our list of the best electric shavers available in Australia.
Electric shaver oil or lubricant
A small container of oil often comes packaged with your electric shaver. However, in time, you will need to buy more oil in order to keep your machine functioning at optimum levels. This oil reduces wear and tear on the blades, diminishes the heat caused by constant friction and goes a long way towards extending the useful life of your shaver.
Trimmer
Some electric shavers have built-in trimmer attachments that allow you to trim back thick or long hair before you shave. This feature is also helpful in managing sideburns and hair lines. Not all trimmers are built-in and may come as an attachment, while some electric shavers don't include one at all.
Travel case
People often don't think about a travel case when buying a razor, but if you travel for work or go on vacation you will probably need to bring your razor with you. Check to see whether the electric shaver you're buying includes a travel case and whether the case meets your needs. Soft cases or bags don't offer much protection, but hard cases can safeguard against accidental drops, knocks and superficial damage, such as scratches.
Wired vs cordless
This is an important consideration as not all electric shavers are cordless, particularly those at the lower end of the price spectrum. Some people prefer wired shavers since they know they won't run out of power mid-shave. However, many new cordless shavers have excellent battery life and come equipped with rapid-power charging stations. Some of these charging bases also offer self-cleaning options, which is especially beneficial.
Wet vs dry shave
Most new electric shavers can be used in the shower or on wet skin. This is an advantage for those in a hurry, for multitaskers or for people whose skin is easily irritated by a dry shave. This feature can have an impact on cost since most cheap models (under $50) aren't water-resistant.
Pre-shave lotion and aftershave balms
These are ancillary products that are sold separately. These lotions and balms can come as liquids, gels and powders and are applied before and after shaving. Pre-shave lotions help to lubricate the skin, absorb any excess moisture and soften your facial hair, while aftershave balms work to soothe and cool your skin. They can also be effective in preventing dry or irritated skin.
Best rated electric shaver award breakdown
| | Total Score | Overall rating | Value for Money | Ease of use | Performance | Safety |
| --- | --- | --- | --- | --- | --- | --- |
| Wahl | 8.33 | 4.52 | 4.56 | 4.72 | 4.52 | 4.64 |
| Philips | 7.92 | 4.26 | 4.24 | 4.34 | 4.24 | 4.32 |
| Panasonic | 7.87 | 4.29 | 4.17 | 4.29 | 4.27 | 4.27 |
| Remington | 7.84 | 4.28 | 4.15 | 4.30 | 4.19 | 4.28 |
| Gillette | 7.79 | 4.17 | 4.17 | 4.25 | 4.31 | 4.33 |
| Braun | 7.56 | 4.10 | 4.12 | 4.12 | 4.10 | 4.20 |
| VS Sassoon | 7.43 | 3.85 | 4.15 | 4.69 | 4.08 | 4.38 |
| Other | 7.02 | 3.69 | 3.92 | 4.00 | 3.85 | 4.00 |
Data: Finder Retail Brand Survey, 2020, Kantar. Metric out of 5 stars unless indicated. Methodology and more info.
Previous Retail Awards
More guides on Finder