Compare electric heaters: What to look for when choosing your next heater
Here's what you should look for when comparing heaters to warm up your home.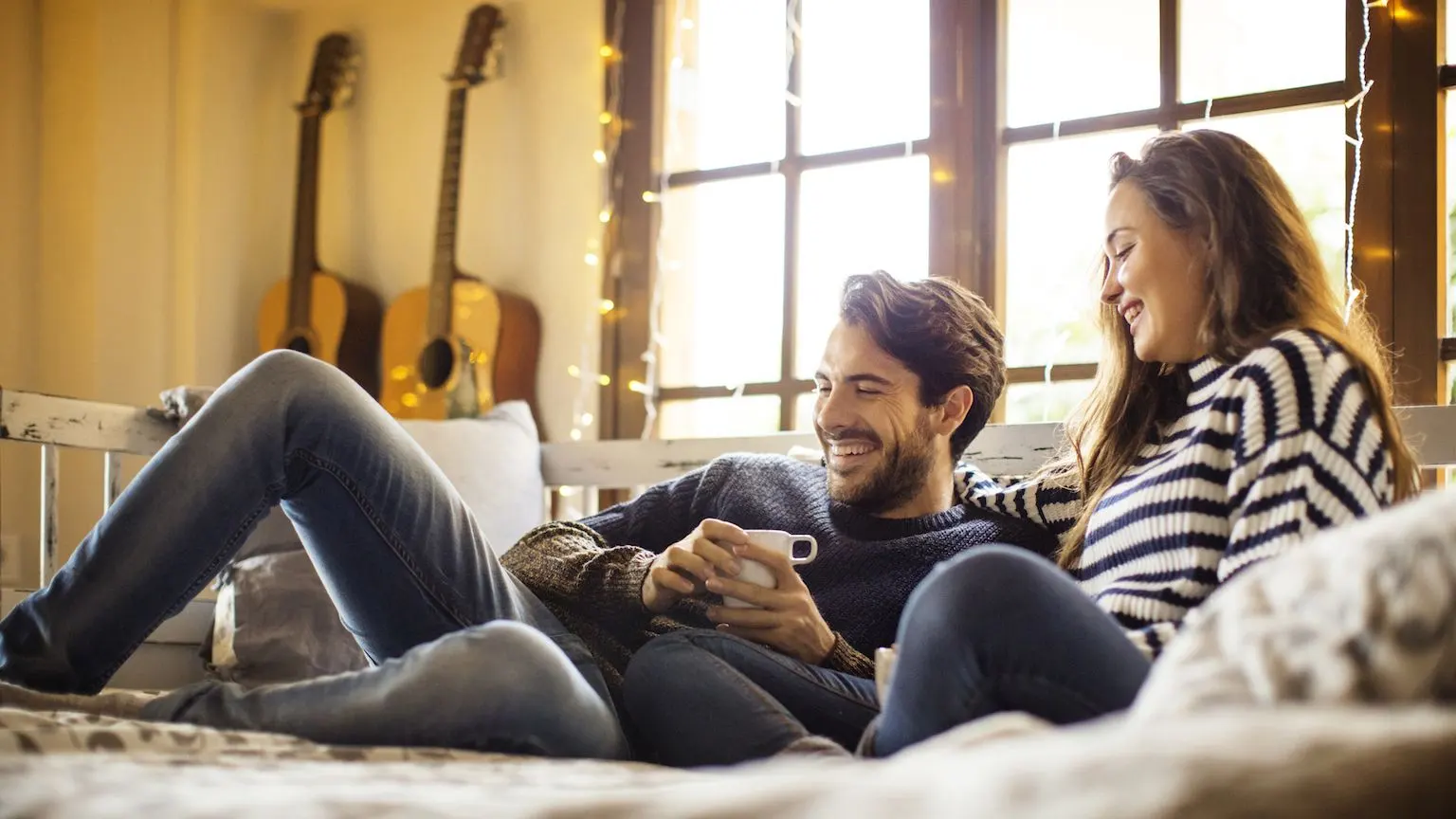 We're committed to our readers and editorial independence. We don't compare all products in the market and may receive compensation when we refer you to our partners, but this does not influence our opinions or reviews. Learn more about Finder.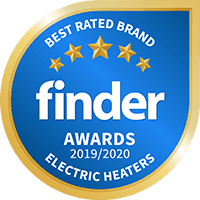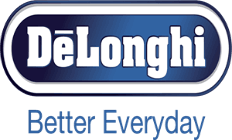 Best Rated Electric Heater Brand: De'Longhi
Italian manufacturer De'Longhi is the best electric heater brand in Australia as rated by actual users. 97% of customers recommend De'Longhi electric heaters, giving the brand the highest overall score and high ratings for ease of use, value for money and heating performance. De'Longhi also received the Finder Retail Award for the best portable air conditioner brand.
Quick facts about electric heaters
Electric heaters are typically cheaper than gas heaters.
They aren't as powerful as gas models and are suitable for enclosed spaces such as smaller bedrooms.
Costs vary between $20 and $600 depending on the type of heater.
Compare electric heaters
What are my main options?
There are several types of electric heaters you can choose from.
Fan Heaters. Fan heaters are small, portable and affordable, and they can heat a small area quickly. Models that oscillate heat up faster. However, they are not as powerful as some other electric heaters and they can be noisy and dry out your skin.
Convection and panel heaters. These types of heaters are long and thin and can be mounted on the wall or moved easily due to their lighter weight. Cold air passes by a heating element and then returns to the room as hot air, heating the room relatively quickly. Some models have fans to increase the speed of room heating, but they are often more expensive than other types of heaters.
Oil column heaters. Column heaters have fins that are filled with oil, which are heated from electricity. They can be left on for long periods of time and don't feel extremely hot to touch. While they can take a while to heat up a room, you can distribute heat more quickly by using a ceiling or desk fan on a low setting.
Radiant heaters. Radiant heaters only radiate heat out to the area next to them rather than heating the air of the entire room. Although they are usually inexpensive, they are more of a personal heater and can be a fire hazard if you put something on it or too close to it.
Ceramic heaters. With a heating element behind a ceramic block, this type of heater is suitable when you have young children around. The ceramic radiates heat out to heat a small area. If you want to heat a whole bedroom, it is worth investing in a model with oscillating functions. Tower heaters have bigger ceramic blocks and are suitable for heating larger rooms.
How to compare electric heaters
When you're choosing a new heater, consider the following key factors:
Room size
If you only have a small space to heat and use a heater designed for large spaces, it will be a waste of energy. Radiant and fan heaters are better for smaller rooms whereas convection and panel heaters work best for larger rooms.
Watts
A heater with 2,000-2,400W is usually enough to heat a medium-sized room efficiently, but factors like the outdoor temperature and whether any drafts are present can affect how warm the room actually gets. Keep in mind, heaters with higher wattage increase your electric bill.
Speed of heating
When you want heat fast, you should consider the speed at which the appliance can output heat. Fan heaters start blowing out hot air straight away, but oil heaters need time to warm up before they'll start heating the room.
Safety features
Electric heaters don't have an open flame, but there is still a fire risk when using any heater. Look for an automatic cut-off feature that turns the heater off in case you forget. Also, tip-over protection turns the heater off if it's knocked over accidentally.
If you plan to use the heat in an area with condensation, like a bathroom, drip protection ensures water doesn't get into the electrical workings of your heater. This feature is recommended for heaters that are used in the bathroom or any room where condensation can occur.
Cost
Electric heaters can cost anywhere from $20 through to $600. Fan heaters and radiant heaters sit on the lower end of the scale while panel, convection and oil heaters are generally more expensive. The brand, wattage and additional features make a difference, so prices can vary considerably for each type.
Thermostat and settings
Depending on the type of heater, a thermostat helps to control the temperature that you want the room to be. Convection and panel heaters usually have a timer so you can set the heater to come on when you get home from work or get up in the morning. If you are looking at a fan or radiant heater, check that it has both low and high settings so you can control the output of heat.
Portability
Choosing a model that has wheels or is lightweight enough to carry means that you can use it in different rooms with ease.
Cooling function
Some fan heaters come with cool settings so that you can use it as a fan in the warmer months.
Filters
If someone in your household is sensitive to allergens, opt for a heater that has a filter built-in to stop allergens and dust from spreading.
Electric vs gas heaters
If you are deciding whether an electric or gas heater is the best option for your home, compare the differences between the two.
Electric
Cheaper
Better for enclosed spaces and small rooms
Needs to be plugged in
Includes safety features
Gas
More expensive
Cheaper to run
Works during power outages
Unflued models need to be used in larger spaces with good airflow
Best rated electric heater brand award breakdown
Data: Finder Retail Brand Survey, 2019, Roy Morgan. Metric out of 5 stars unless otherwise indicated.

More guides on Finder