Where to order El Jannah delivery
Get your charcoal chicken fix delivered straight to your door with these apps.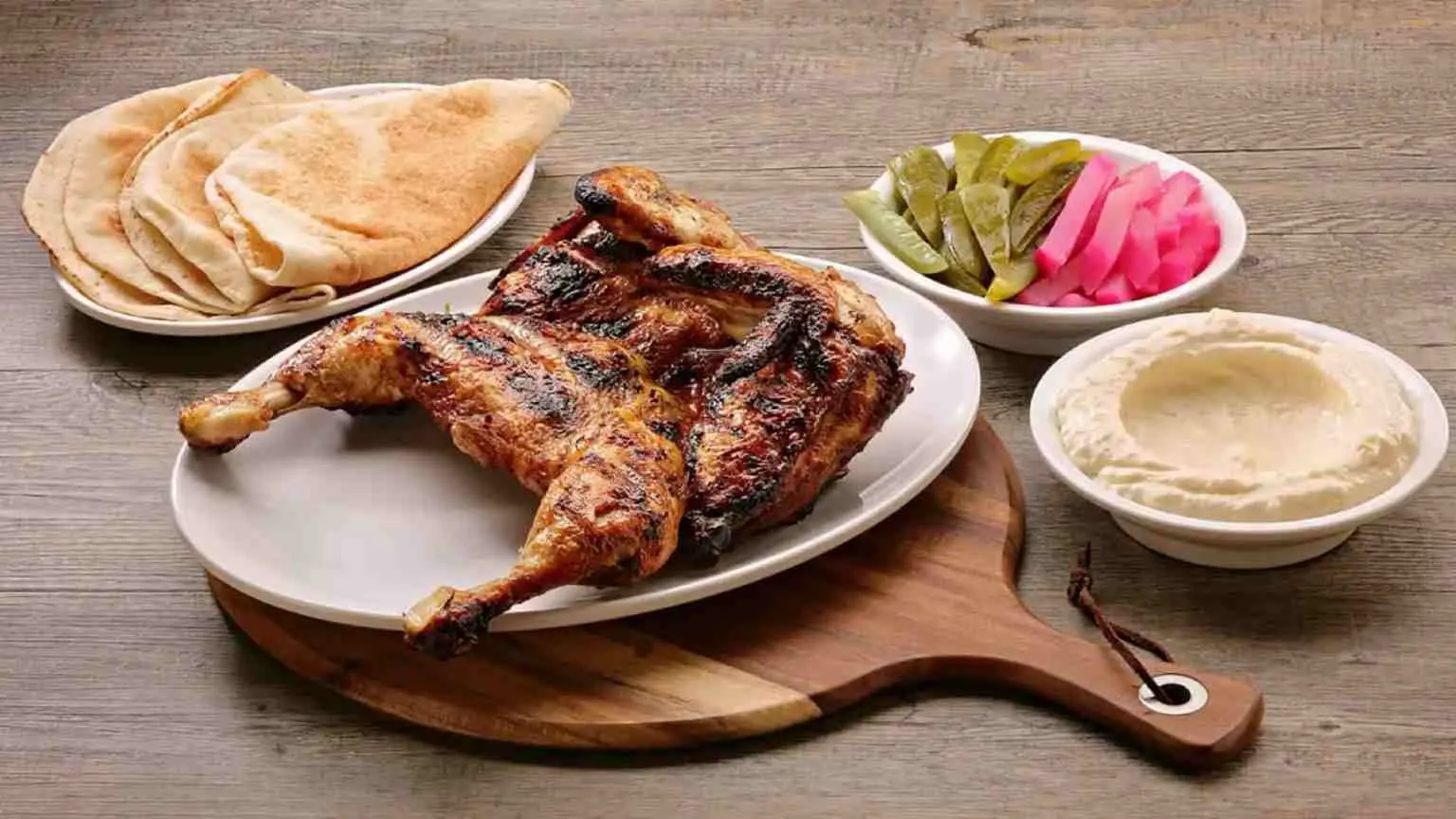 We're reader-supported and may be paid when you visit links to partner sites. We don't compare all products in the market, but we're working on it!
El Jannah has quickly become one of New South Wales' most recognisable takeaway chicken shops. It spans across eight stores, with a menu that features whole chickens, wraps, burgers, Middle-Eastern sides and falafel.
Keep reading if you want to find out which delivery services can get you your next El Jannah feast - and for less.
Where to order El Jannah online for delivery
DoorDash
Filter through your next meal by convenience, healthiness, time frame, star-rating and vegetarian menu options with DoorDash. Enjoy El Jannah from 10am to 11pm, group your order and have it at your door within the hour.
Delivery fee: From $5
How to get free delivery: Free delivery for your first 30 days after your first order.
Contactless delivery: Available
Order now
Uber Eats
Satisfy your El Jannah craving at almost all hours of the waking day with 11am to 10:45pm service. Indulge in grilled and fried chicken meals, tenders, rolls and skewers. Customers also have the option of instant delivery or scheduling for a later time when booking El Jannah through UberEats.
Delivery fee: From $2.99
How to get free delivery: Look out for deals online.
Contactless delivery: Available
Order now
Menulog
Get prompt delivery with no minimum spend on all orders when you add to cart with Menulog. With the widest selection of El Jannah restaurants to choose from, take your pick from the Newtown, Blacktown, Campbelltown, Punchbowl, Granville, Penrith and Kogarah stores.
Delivery fee: From $5
How to get free delivery: Free delivery on selected restaurants.
Contactless delivery: Available
Airtasker
Airtasker is your go-to if you're after exceptional service and fast delivery. Post your El Jannah task and have an experienced driver sort out the rest. The El Jannah average rating on Airtasker sits at 4.92 stars out of 5.
Delivery fee: Depends on the task
How to get free delivery:
Contactless delivery: Available
---
Coupons and deals
---
Frequently Asked Questions
Which delivery companies offer El Jannah free delivery?
At this point in time there are no free delivery options for El Jannah.
Which El Jannah delivery services are available 24 hours?
Currently, there are no 24 hour El Jannah delivery services. However, most are open from 10am to late.
What's the cheapest food delivery service for El Jannah?
Menulog is the cheapest service with delivery from $1.99 on your El Jannah order.
Is there a minimum order amount for El Jannah?
No, there is no minimum spend when you order with El Jannah.
How do I cancel my El Jannah order?
Each delivery service app/site has its own cancellation policy.
Which El Jannah delivery services offer contactless delivery?
Uber Eats
DoorDash
Menulog
Airtasker
How can I pay for my El Jannah order? Do any food delivery services accept Afterpay?
Customers must have a debit or credit card attached to the account in order to successfully order. At this point in time,
Uber Eats
,
DoorDash
and
Menulog
do not offer Afterpay on orders.
Airtasker
does offer the buy now, pay later service on its website but the Afterpay option is dependent on the driver.
Does El Jannah consider allergies?
El Jannah has an Allergens Chart on its website homepage which customers can browse when ordering. Additionally, the restaurant also provides options for gluten-free, vegan and vegetarian diets.
Which El Jannah locations offer delivery?
To ensure delivery is of the highest quality and reliability, El Jannah only offers delivery in specific zone areas. The areas of delivery include Blacktown, Campbelltown, Newtown, Granville, Kogarah, Penrith and Punchbowl.
How long does El Jannah delivery take?
Ordering through delivery apps like DoorDash, Uber Eats, Menulog and Get Halal takes an average delivery time of 30 to 45 minutes. You can receive your order from Uber Eats in as little as 30 minutes.
Can I order El Jannah catering for delivery?
Yes, you can order catering from El Jannah. The El Jannah restaurant offers catering services for events and functions which you can discuss with the staff in-store, or if you already know what you need, you can make orders through the company's website homepage. Alternatively, you can schedule your orders via its delivery partners, DoorDash, Uber Eats and Menulog.
Can I pre-order my delivery?
The delivery apps Menulog, Uber Eats and DoorDash offer customers the option to schedule their deliveries. This is so customers can ensure that their meals for the day are set and the task of ordering does not interrupt their daily work routine.
---
More guides on Finder