Review: Why you need the Edible Beauty Exotic Seed of Youth Anti-Ageing Oil
This anti-ageing oil has ingredients so natural you can actually eat it. We reviewed Edible Beauty's Exotic Seed of Youth Oil and this is what we thought.
We're reader-supported and may be paid when you visit links to partner sites. We don't compare all products in the market, but we're working on it!
The Exotic Seed of Youth Oil is a dry oil containing a blend of fruit and seed oils. The combination of marula, squalane, sandalwood seed, sacha inchi seed and sea buckthorn is designed to drastically alter the skin's appearance. But what exactly does that mean? Well it should provide intense hydration, increase the skin's firmness and elasticity, and enhance the production of collagen.
The breakthrough ingredient is the pure African marula oil, which is extracted directly from the marula fruit for its superior antioxidant and omega properties. Marula oil houses a unique combination of Omega 9 fatty acids – a factor that hardly any other oils have.
These properties neutralise free radicals. Free radicals can be caused by things such as air pollution and sun damage, and they speed up the ageing process. Restoring ingredients that are high in antioxidants and omega acids fight against environmental damage and save your skin from the effects of time.
Image: Instagram user ediblebeautyau
---
Who can use it?
Edible Beauty is committed to curating pure beauty products to achieve youthful and glowing skin. All the ingredients used are organic and edible.
All products from Edible Beauty are:
Vegan
Free from toxins, sulphates, parabens and artificial fragrance
Cruelty-free
Gluten-free
Made in Australia
---
What is the Exotic Seed of Youth anti-ageing oil supposed to do?
The Exotic Seed of Youth oil is designed for daily use to deeply nourish and restore your skin. The blend of oils hydrates and improves the skin's texture, without clogging your pores.
The anti-ageing oil is packed with a lot of good stuff and none of the bad stuff. It is high in omega acids, antioxidants and vitamins A, C and E. Applying omega acids to the skin topically helps to drastically change your skin's texture. They essentially act as building blocks in order to protect the skin against free radical damage, keep the skin hydrated, reduce redness and calm inflammation.
---
What does it actually do?
I'm 21, do I really need to use an anti-ageing oil?
That was my first thought upon receiving this product. But after reading about the nourishing ingredients and restorative properties, I realised that this face oil was going to help change my skin.
You can either apply the face oil alone or mixed in with a moisturiser. Personally, I don't like the feeling of having just an oil on my face, so I prefer to mix it with my night-time moisturiser and I've been loving the results. I use just a pea-sized amount of moisturiser with a full drop of the oil and it absorbs quickly and effortlessly into my skin.
When I wake up in the morning, I love the way the oil makes my skin look and feel.
It makes my skin feel soft and supple
It makes my skin look firm and plump
It makes my skin look and feel hydrated
It reduces redness and inflammation
It reduces the appearance of acne scars
After years of trialling products to handle my scarring, I can say that the Edible Beauty face oil is a key player in my skincare routine. After using this product every night for three weeks straight, I can tell how much it has deeply nourished and restored my skin.
---
Affordability
Anti-ageing products on the market can range in price from affordable to not so wallet happy. The Edible Beauty Exotic Seed of Youth Oil is $64 for 20mL. This may be reasonable for some who wants to reverse the effects of ageing. And to be fair, you are getting high-quality ingredients for what you pay. But if you are on a budget, you can definitely find a cheaper option on the market so the Exotic Seed of Youth Oil may not be the one for you.
---
Where to buy
You can shop the Edible Beauty Exotic Seed of Youth Oil directly from the brand's website. If you are keen to pick up some other products at the same time, you can also purchase Edible Beauty from the following retailers.
---
More beauty reviews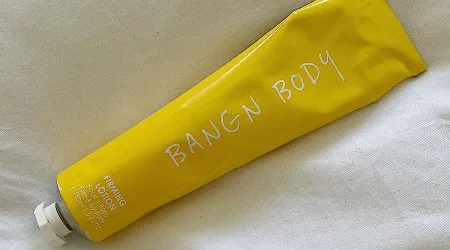 For months I haven't been able to escape this little yellow tube on Instagram, so I decided to bite the bullet and give it a red hot go.
Read more…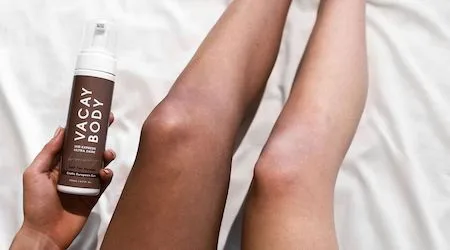 No filter: My actual thoughts after trying one of the Gram's fave self tan brands.
Read more…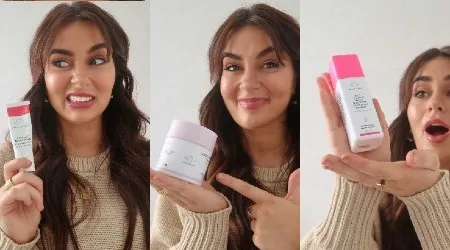 I'll be honest, I really didn't want to like some of these Drunk Elephant products but they're just that damn good.
Read more…
---
Looking for deals on beauty?
More guides on Finder