Top 8 eco-friendly resorts in Costa Rica
Go green in one of the world's most spectacular eco destinations.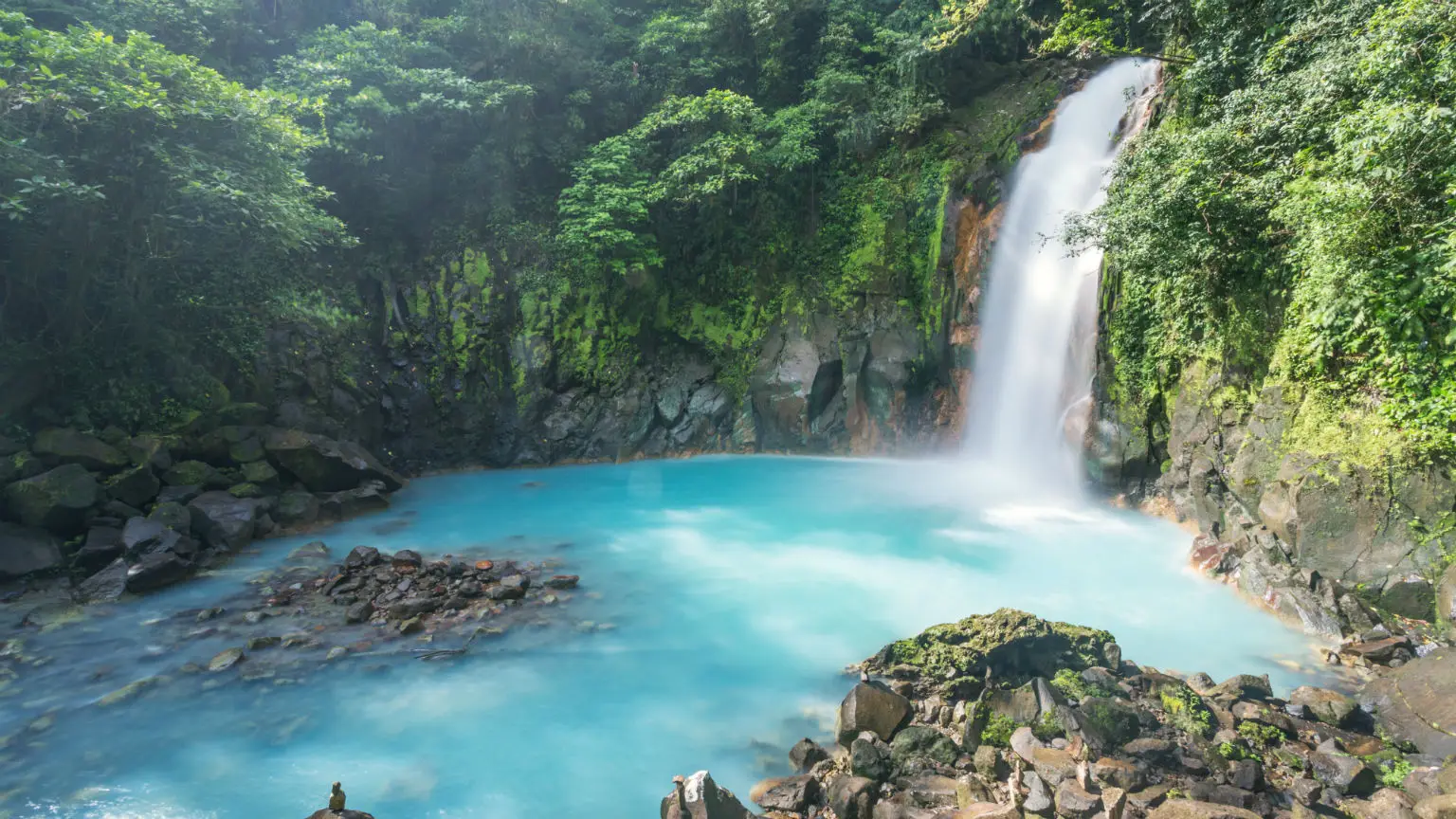 We're reader-supported and may be paid when you visit links to partner sites. We don't compare all products in the market, but we're working on it!
In a bid to preserve its unique natural habitats and wildlife, Costa Rica was one of the first countries in the world to embrace the concept of eco-tourism. After all, it is home to more than 850 bird species, 237 mammals, 361 reptiles and countless native tree and flower species.
After encountering some teething problems with greenwashing, Costa Rica now has an impressive array of accommodation options that strive to conserve the local environment.
More than 21% of land is protected, and the government runs a Certification for Sustainable Tourism program that evaluates businesses's eco policies and aims to reduce greenwashing.
Lose yourself in the Costa Rican rainforest at Rancho Margot, where every inch of the resort is dedicated to a sustainable future.
Produces more than 75% of all food consumed by guests, workers and residents. This includes organic fruits and vegetables, grass-fed cattle, corn-fed chickens, dairy and bread.
Two hydroelectric generators and a handful of solar panels provide electricity.
All roofs are "living", which not only helps to regulate temperatures inside the buildings but maintains biodiversity in the area.
The furniture is made by local craftsmen who use reclaimed or waste wood from the ranch.
Check rates
---
If you're looking for all-inclusive luxury accommodation with eco-friendly features, try this 5-star beachside resort.
Awarded the Five Leaves certificate from ICT and the Blue Flag Ecological Program certification for its contribution to conserving the nearby Las Baulas National Marine Park.
Organises and partakes in regular beach clean-ups with staff and guests. This helps to maintain a safe environment for the leatherback turtles that nest on the beach annually.
Guest rooms are equipped with ecologically-sound toiletries including shampoo, body wash and soap.
Check rates
---
Enveloped by sustainable coffee plantations and organic farmland, it's hard to believe that this eco-oasis is just a 30-minute drive from San Jose.
Operates an organic coffee plantation that bans the use of toxic chemicals and provides fair employment opportunities for locals.
100% of staff at the resort and plantation are from the immediate area. They're educated on the importance of eco-initiatives around the resort and in their daily lives.
Since its opening in 1985, the resort has planted over 7,000 trees to offset its carbon footprint.
Solar panels are used to provide electricity for guests and to heat water.
Check rates
---
This eco-luxury hotel is well on its way to being carbon neutral by 2021.
Home to one of the largest solar panel projects in the country, which provides the hotel with all of its electricity and hot water.
The pool-side fine dining restaurant uses only locally-sourced and organic ingredients. Wines offered are also exclusively organic and biodynamic.
Works with The Clean Wave project to organise and take part in regular beach clean-ups.
Staff are employed from local villages and educated on the importance of green practices.
Guests are provided with unlimited complimentary use of bicycles to eliminate the need for taxis and tuk-tuks.
Check rates
---
Wake up surrounded by luscious jungle and spectacular views over Manuel Antonio National Park.
Glass, plastic, paper and aluminium are recycled and vegetable waste is broken down into compost to fertilise the hotel's gardens.
All soap bar wrappers are recyclable and banana paper is used where possible for printed material.
Only organic and biodegradable cleaning products and laundry detergents are used.
Low flow shower heads and tap faucets are fitted throughout the hotel to reduce water consumption.
Guides endorsed by the hotel adhere to regulations and laws when leading guests through the national park. This ensures there's as little impact on the natural environment as possible.
Check rates
---
Sitting on the magnificent Osa Peninsula, you're guaranteed a peaceful night's sleep in one of Central America's most protected landscapes.
Solar energy provides hot water for guests and reduces carbon emissions.
Only organic and biodegradable products are used for cleaning. Biodynamic toiletries and spa products are provided for guests.
Its on its way to developing a 100% organic vegetable garden to supply the kitchens. All other food products are sourced from local farmers and fishermen.
Guests can take part in a complimentary "back of the house" tour to see for how green the lodge is and how they can contribute to its efforts.
All single-use plastics are banned from the lodge. Guests are provided with reusable bottles and bamboo straws during their stay.
Check rates
---
Where yoga and spa retreats meet sustainability in the Costa Rican rainforest.
The sanctuary was constructed by local craftsmen who used natural wood and other recycled material including plastics from banana bags.
The building is designed to utilise natural airflow from the mountains and reduce the need for fans or air conditioning.
Electricity is produced from solar panels and back-up generators are run on recycled vegetable oil.
Over 98% of the staff are Costa Rican and are given opportunities to improve their English through free classes at the lodge or intensive courses in San Jose.
Tours offered to guests are carried out in a way to provide as little disturbance to the natural environment as possible. They also include education on the sanctuary's conservation efforts.
Check rates
---
As one of the first eco-resorts in Costa Rica and set within a majestic cloud forest, Monteverde continues to set the pace for eco-accommodation across the country.
Solar panels heat all of the property's water and systems, including the outdoor hot tub.
Employs local naturalist guides that lead environmentally-friendly tours through the rainforest.
Only native plants are in the gardens, encouraging local flora and fauna to flourish. It's not uncommon to see white-nosed coatis, agoutis and white-face capuchin monkeys on-site.
Produce used in the kitchens is either grown on-site or sourced locally.
Check rates
---
Why we chose these accommodation options
All of these accommodation options have been recognised by the Certificate for Sustainable Tourism program or the Costa Rican Tourism Program, which demonstrates the reliability of their eco-initiatives.
In a bid to support communities, many of these eco-friendly hotels employ locals as much as possible. This is true for tour guides, hotel staff, cleaners and cooks.
As one of the sunniest destinations in the world, these eco-hotels are increasingly investing in solar panels to provide electricity and hot water.
With the number of tourists surging, there's a growing emphasis on environmentally-friendly touring services. Where relevant, these accommodation options make sure to work with tour providers that inflict as little damage on the environment as possible.
What to know before you go to Costa Rica
Tap water throughout Costa Rica is generally drinkable, though it's always best to ask your accommodation first if you're unsure. This particularly applies if you're staying in a rural area. To combat the over-consumption of single-use plastics, consider bringing along a reusable water bottle to fill up.
Offering the perfect environment for insects and bugs to thrive, insect repellent is a must in Costa Rica. While DEET is arguably the most effective, consider swapping it for a natural repellent with less of a harmful effect on the environment.
Support the local economy and smaller hotels. Smaller businesses are more likely to hire local staff and give back to the environment.
Things to avoid when booking an eco-resort in Costa Rica
Spend a little extra time researching the tour companies your accommodation works with and the types of tours it offers. Avoid any that sound like they exploit local communities, landscapes or wildlife. Never choose a tour that supports feeding wildlife or interfering with habitats.
With all of the greenwashing that initially occurred in Costa Rica there are still a handful of places that advertise themselves as eco-resorts but do not implement many policies into daily operations. Read reviews, research eco-policies and check for the Certification of Sustainable Tourism rating on your accommodation to make sure it's the real deal.
Book your eco-friendly accommodation right here
---
More guides on Finder