EasyJet Discount Codes and Coupons September 2020
Make a budget flight with easyJet even cheaper with one of the following promo codes.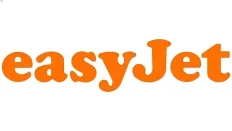 Flight Deals
Domestic Airlines
Top International Airlines
Tips & Hacks
Top Travel Booking Sites
Travel Guides

Get exclusive travel offers and guides
Straight to your inbox
With coronavirus (COVID-19) restrictions in Australia easing, some domestic travel is now permitted, and we're here to help you plan your trip when you're ready. Observe physical distancing, follow all regulations and check with your supplier for up-to-date information.
The tangerine orange of easyJet's branding is instantly recognisable. The airline's planes fly all over Europe and a bit beyond – from Tel Aviv in Jerusalem to Oslo in Norway.
The brand has a reputation for offering reasonably priced flights. However, if you want to make your trip even cheaper, you can use one of the promo codes below.
We don't have any EasyJet discount codes right now, see our other flight deals:
---
EasyJet's coronavirus (COVID-19) cancellation and changes policy update
As of 17 March, EasyJet is allowing travellers with new and existing bookings to transfer their flights to an alternative destination or date without a change fee until further notice.
The changes must be made at least two hours before the schedule departure time. Customers will be required to pay for fare differences if the new fare is higher.
Was this content helpful to you?
Thank you for your feedback!
Alex Keshen is Finder's global travel publisher. Working in the travel content and deals space for more than 10 years, she has appeared in Travel Weekly and the Huffington Post. After graduating from Ryerson University in Toronto, Canada with a Bachelor of Journalism and settling into a career in travel publishing, Alex has become a master of maximising her annual leave and finding the best bargains around.