Easter holidays with the kids
Let's face it, when it comes to Easter, it's all about the kids (and of course the chocolate!).
We're reader-supported and may be paid when you visit links to partner sites. We don't compare all products in the market, but we're working on it!
It's that time of the year when the public holidays align in perfect harmony for a longer than long long-weekend and the kids have been dismissed from the books on the 'excuse' that it's school holidays.
You don't mind though. You are being paid for your time off, after all. And with the kids bubbling with the energy they've gathered from sinking their teeth into one too many Easter eggs, there's nothing better than going on a family holiday.
You deserve it. And they'll love it.
But planning is important. You're not the only one on break and prices tend to hike up the closer you get to the long weekend. Some things will be closed and other things will be high on everyone's priority list (Easter Show, anyone?). Thankfully, finder.com.au has done the research for you so you can enjoy your Easter break to its fullest.
6 things you need to know about Easter Holidays with the kids
How to choose the best Easter holidays for the kids
You don't need to venture far to have a great Easter break. With ANZAC day in play as part of the kids' holiday period, you'll have a four-day weekend AND a three-day weekend to work around. Why not spoil the family and take two trips away?
Now, the most important question: where to go? The first thing you should do is consider what you all like to do as a family. If you have a decent, Angelina-sized brood on your hands, you may want to sit the lot down and have a chat about how they'd like to spend the time off. They could say they want to spend it with friends, which you can cash up on by letting them stay over while you and your partner take a romantic sojourn.
If you're more inclined to stay together, there are plenty of places where you can do that too. For more adventurous types, you could head west to the Blue Mountains, spend a night or two under the stars and a day or two hiking the many bushland trails. If the weather is right, the beach may be calling. Palm Beach is not too far to travel and is a quiet respite away from the city beaches that the rest of the holiday makers tend to flock to.
Prefer to stay a little closer to home? That's fine too. Why not leg it down to the local shops, pick up some snags, rolls and seafood and fire up that barbie? If the weather's kind, you can even take out the inflatable swimming pool and hide some eggs around the garden for the kids to hunt for. Getting the face paint out to turn your little ones into little bunnies is also a fun option.
Whatever you choose to do with your Easter holidays with the kids, remember, as long as it's a fun one where the smiles lay firmly planted on their whisker-painted faces, that's all that matters. Happy Easter!
Best Easter holidays gifts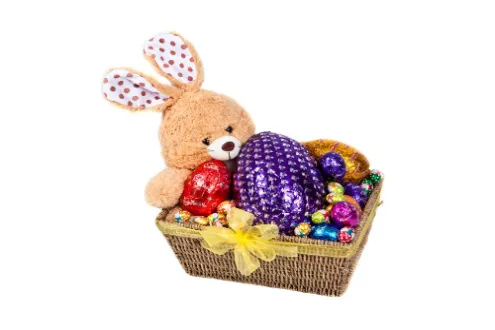 Egg-stravaganza! - Easter Hamper
from Macarthur Baskets
View details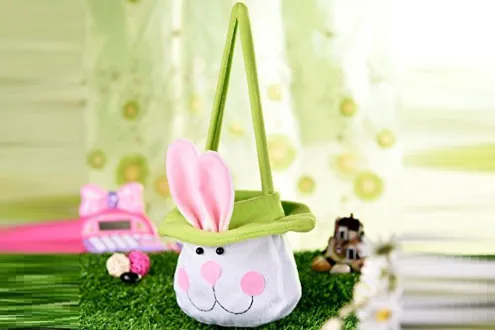 Ring Wale Easter Bunny Ear Bags Rabbit Candy Snack Baskets Kids Gifts Bag, Green
from Amazon
View details
Where to stay during Easter holidays
Getting away for Easter is just as important as the chocolate. Here's our favourite destinations
Current deals and specials for Easter holidays