Drunk shopping online: It's a big problem in Australia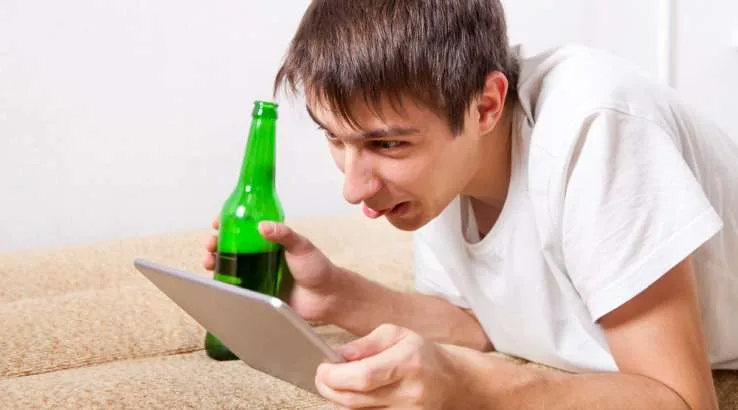 $2.34 billion a year on booze-induced buys.
Online shopping when you're smashed rarely ends well. I am not here to judge; I have a long history myself.
I grimly recall December 2000, going online after several glasses of port and trying to find an affordable return ticket to London so I could attend the memorial service for the late great English singer/songwriter Kirsty MacColl. My search ended when I knocked a glass of port over directly into the keyboard of my laptop.
At least borking my PC with sweet, sweet alcohol meant I never finished the transaction. Many of us aren't so lucky. Almost one-in-five Australians (18%) have shopped online while under the influence, according to a recent finder.com.au survey of 2,306 people. That adds up to a whopping $2.34 billion a year.
Unsurprisingly, what we purchase during those drunken binges is often influenced by our half-cut state. 6.3% of us have had food home delivered while wasted, while 5.5% of us have sought out even more plonk.
Those are the second- and third-most popular choices. Topping the rankings were clothes, a guilty pleasure for 8.5% of Australians. And despite Australia's "being a bloke means banging back beers" culture, women end up spending more during those sprees than men. The average female top spend was $457, compared to $308 for men.
The proportion does vary somewhat state by state. South Australians and West Australians are the most likely to make a pickled purchase, with 21% admitting to it. Here are the figures across the five biggest states (there wasn't enough data to break out Tasmania, the ACT or the NT, though it's hard to imagine people living in Canberra not drowning their sorrows and buying lingerie on a regular basis).
| State | % trashed shoppers |
| --- | --- |
| Western Australia | 21% |
| South Australia | 21% |
| Victoria | 18% |
| New South Wales | 17% |
| Queensland | 15% |
As the Kirsty MacColl tale suggests, travel is my pissed purchasing weakness. I'll admit it: an upcoming holiday to Hawaii was booked after quite a few glasses of wine. But at least I know how to pack all the Hawaiian shirts for it:
Angus Kidman's Findings column looks at new developments and research that help you save money, make wise decisions and enjoy your life more. It appears regularly on finder.com.au.
Picture: Shutterstock