DreamHack Winter 2017 Hearthstone and Smash Bros. Melee round-up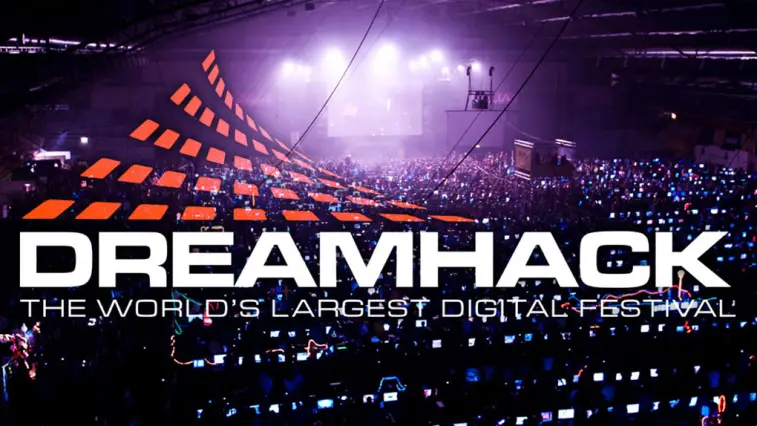 The last tournament of the year
DreamHack Winter 2017 was held in Sweden over the weekend with tournaments in Smash Bros. Melee, Hearthstone and CS:GO. These tournaments are qualifying matches that all contribute towards teams moving closer to the bigger competitions in the new year.
Hearthstone
This year at DreamHack Winter 2017 Hearthstone Grand Prix, something magical happened during one of the Hearthstone matches. Esteban "AKAWonder" Serrano had only a single card left in his hand. The card was Swashburglar, a card which will take one card randomly from your opponent's class/hand when used. So obviously AKAWonder had to play this card and hope for something good.
(The moment begins at 1:00:40)
When he played Swashburglar, he received Davidos's card Cabalist's Tome. This card gives you three random Mage cards when used, using a dice roll to determine which cards are issued. AKAWonder pulled the one card he needed to win – seriously, the one and only card that could have won him the match at that point. The RNG gods were shining down upon him in that moment.
However AKAWonder's luck did not continue as the Grand Prix winner in the end was Finnish player Sauli "Zumpp" Rinta who managed to beat out his opponent "Vanik" 3 - 1. Zumpp took home US$7,500 in prize money and the tournament title. This concluded the 7 DreamHack stops for Hearthstone for the year but they will return in 2018.
Smash Bros. Melee
While DreamHack is not the biggest or most notable Smash Bros. Melee tournament of the year, it still manages to draw some of the biggest names in the esport from Europe.
However, the name to watch was Adam "Armada" Lindgren. Over the year, his performance was outstanding, with a multitude of first place finishes that have continued well into the end of the year at DreamHack. Although he finished in fourth place at The Big House 7 in October, he seems to have found his groove once again and he set out with confidence at DreamHack. During the year, he lost his #1 spot to Juan "Hungrybox" DeBiedma (a kirby main player), and he has a ways to go in order to win his title back.
As the final Major tournament of the year, DreamHack sets Armada up for a good start in the new year. Along with the runner up, Justin "Wizzrobe" Hallett, the two will be able to come out swinging in the tournaments come January. After his DreamHack Winter win, Armada will be looking towards Genesis 5 in late January to take his crown back from Hungrybox.
DreamHack Winter 2017
This concluded most esports tournaments for the year, with teams going off to boot camps to prepare for the mid-January start of the season in 2018. It was an amazing weekend full of some amazing players who played above their abilities and won some big victories to end the year on a high note.
---