Disposable battery buying guide: How to find the best disposable batteries
We'll help you choose the right batteries to power all your household gadgets.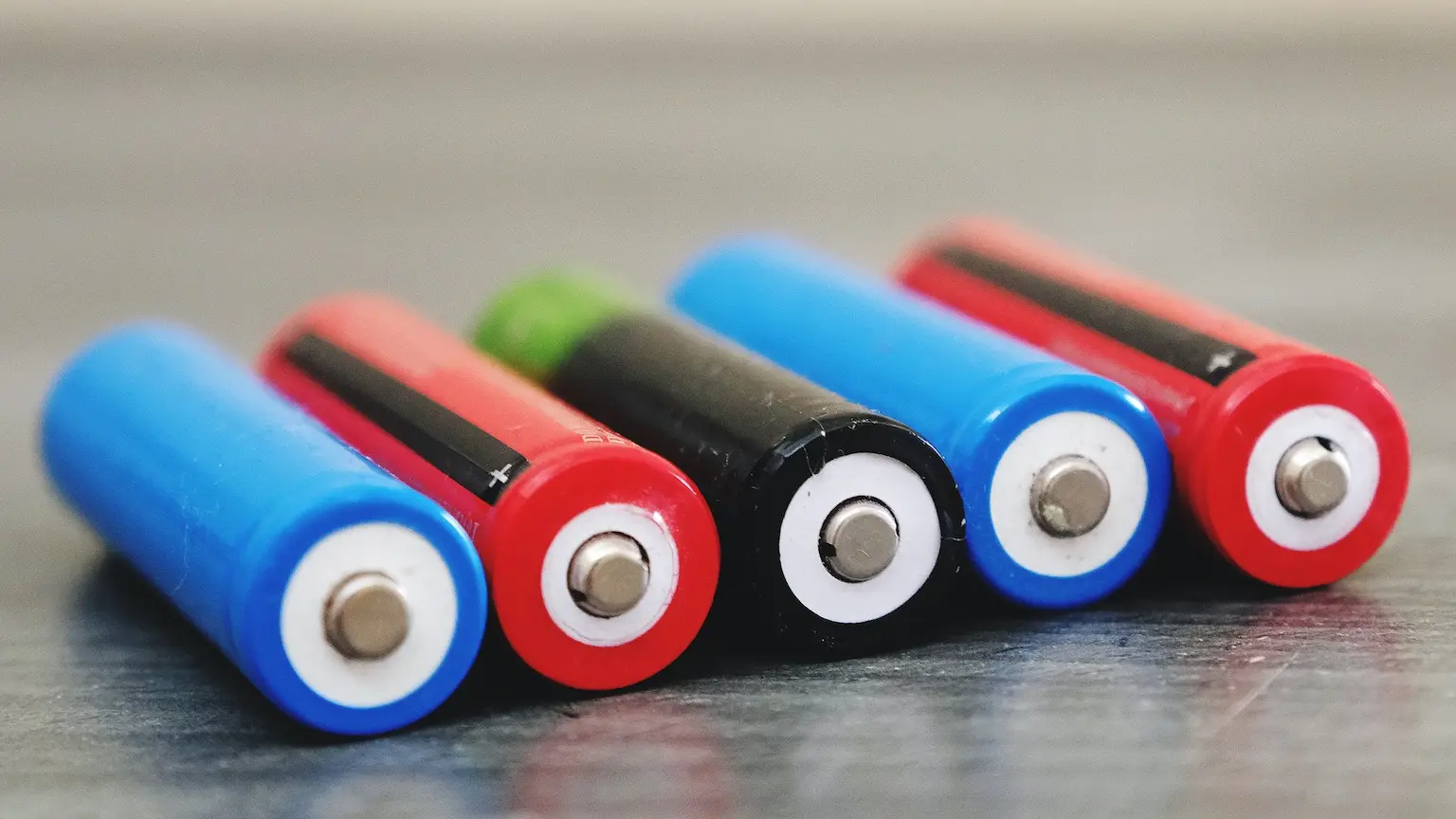 We're reader-supported and may be paid when you visit links to partner sites. We don't compare all products in the market, but we're working on it!
Key facts about disposable battery:
When buying batteries, price and battery life are the two most important factors to consider.
You'll also need to think about the type of device you want to power.
Disposable batteries vs rechargeable batteries
If you're looking for the best batteries, chances are you've considered buying rechargeable batteries instead of single-use batteries. After all, while rechargeable batteries might cost more upfront, they can potentially be re-used hundreds or even thousands of times and therefore represent much better value for money in the long run. Cost savings aside, they are also better for the environment.
With all this in mind, why buy disposable batteries? Disposable batteries are a whole lot cheaper to buy, but will last longer than a rechargeable battery would from one use before needing to be replaced. As a result, disposable batteries are a cost-effective and convenient choice for low-drain products and devices such as remote controls, clocks, LED torches and smoke alarms.
But if you're looking for batteries to power high-drain devices, for example, a digital camera or games console controller, rechargeable batteries may be a better choice.
What types are available?
Browse the disposable batteries section in your local supermarket and you'll come across well-known brands like Duracell, Energizer and Eveready, as well as some lesser-known manufacturers and even supermarket own brands.
To help distinguish between the many products on offer, consider what they're made of. There are a few different types of disposable batteries available:
Alkaline. Widely available and a popular choice, alkaline batteries have a long shelf life (which means they're able to retain their charge for years without being used). They're cheap to purchase and will do a good job in low-drain devices, like a remote control, but they'll also offer reasonable performance in higher-drain gadgets. Alkaline batteries have a nominal voltage of 1.5V and are a good choice for a wide range of devices.

Suitable for low-drain devices including remote controls, wall clocks, alarm clocks small toys and low-power torches.

Lithium. Lithium batteries are more expensive than alkalines but offer more voltage and a longer shelf life. They're also capable of withstanding extreme temperatures and are lighter than alkaline batteries – a handy feature if they're being used in a portable device. If you're looking for a disposable battery to power a high-drain device like a digital camera, lithium is a better choice. However, the higher voltage they offer can be too much for some devices to handle, so check the manufacturer's guidelines to make sure your device is compatible.

Suitable for high-drain devices including digital cameras, portable video games, radio-controlled toys, GPS devices and high power torches.

Carbon zinc / zinc carbon. Carbon zinc batteries are often labelled as "Heavy Duty" or "Super Heavy Duty". However, they have largely been replaced by alkaline batteries which, while slightly more expensive, offer longer-lasting performance.
Travelling with lithium batteries
How to compare disposable batteries
Before you start shopping around for single-use batteries, think about what devices those batteries will be powering.
If you have a high-drain device that you don't use all that often but needs to be ready to go whenever you call on it, such as a portable DVD player you only take on holidays, a lithium battery will be a good choice. But if you're looking for something to power your TV remote control, alkaline is a better option.
Once you know what type of battery you need, you can then start comparing your options. Here are the key factors you'll need to consider.
Price
This will be a crucial consideration for any buyer, but make sure you're comparing identical pack sizes (or that you calculate the price per battery) to get a fair comparison.
As a general guide, a 4-pack of alkaline AA batteries costs between $2.50 and $10. Meanwhile, a 4-pack of lithium AA batteries starts at around $15.
Battery size and voltage
The batteries most commonly used around the home are AA, AAA, C, D and 9V. AA batteries are the most popular option and are used in a wide range of devices, but double check exactly what type of battery you need and the voltage required before you buy.
Shelf life
Check how long the manufacturer claims the batteries will last during periods of non-use. For example, some brands claim that their batteries keep their charge for up to 20 years while being kept in storage.
If long shelf life is a priority for you, make sure you choose lithium over alkaline batteries.
Extra features
Some models come with an indicator so you can easily check how much charge is left in each battery.
Recycling disposable batteries
Australians recycle a measly 3% of all batteries they purchase, which means that some 14,000 tonnes of batteries end up in landfill every year. If you want to reduce waste and do the environment a big favour, there are easy ways you can start recycling your disposable batteries.
Aldi offers a free battery recycling service for AA, AAA, C, D and 9V batteries, while you can also use Planet Ark's RecyclingNearYou website to find your nearest battery drop-off point.
More guides on Finder