When will Disney+ upload the next Mandalorian episode?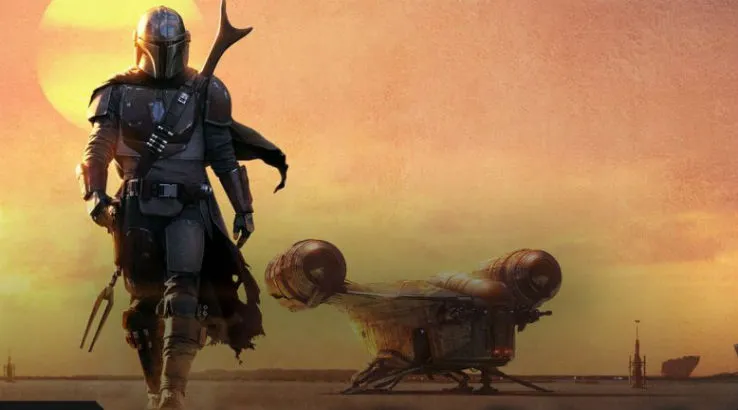 The arrival of third episode of The Mandalorian is imminent and fans won't have to wait long for the rest of the entire series.
The first live-action Star Wars TV show may have been a long wait, but episode three isn't far, far away. In fact, you'll be able to get your Mandalorian fix this Friday. Fans will be stoked to know this as The Mandalorian edges towards being Disney's most popular show ever.
There was some initial timing weirdness during the launch week of Disney+ (in its launch regions), with episode one of The Mandalorian dropping on the Tuesday (launch day) and the second hitting three days later last Friday.
Thankfully, scheduling will be more consistent now.
When is episode 8 of The Mandalorian available?
While the exact timing is TBD for Australia, if it's in line with what happened for episode three and four, expect to watch The Mandalorian's fifth episode on Disney+ late on Friday 27 December.
That said, Australians may well benefit from effectively being a day ahead of almost every other region that currently has Disney+.
If it drops as soon as Friday hits, late-night Star Wars fans may well be able to watch it in the early hours of the morning. In this respect, New Zealand may have an edge given the two-hour time difference.
Episode three came out around midnight PT which converts to 8:00pm (AEDT). Fans were on edge for Chapter IV as a mystery character has appeared.
When are the other episodes of The Mandalorian released?
You can already get cracking on episodes one and two of The Mandalorian (chapters one and two, if you go by the show's naming conventions) if you're signed up to Disney+ or taking advantage of the free 7-day trial. As far as we're concerned, that's time well invested.
Once episode three drops on Friday, there are five left in the first season of The Mandalorian. Here's the schedule for the remaining chapters (with Star Wars-appropriate Roman numerals):
Chapter IV: 29 November (Friday)
Chapter V: 6 December (Friday)
Chapter VI: 13 December (Friday)
Chapter VII: 18 December (Wednesday)
Chapter VIII: 27 December (Friday)
Hang on. What's the deal with Disney ruining that flow of Friday-released episodes? There's a good chance that has to do with the fact that Star Wars: The Rise of Skywalker hits cinemas on 19 December, just one day after the penultimate chapter of The Mandalorian. Fingers crossed there's something juicy in that second-last chapter of season one that has significance for Episode IX.
Will there be more of The Mandalorian?
Absolutely! A second season has already been announced and is currently filming. We anticipate it'll release in late 2020. There's more Star Wars coming to with miniseries for Cassian Andor and Obi-Wan Kenobi, plus now a game show Jedi Temple Challenge.
Will The Mandalorian be made into a movie?
There's actually a possibility of a movie spin-off for The Mandalorian. Disney Studios Co-chairman Alan Horn teased a movie release to Variety, saying: "The Mandalorian is already proving to be a big thing, so if that series proves to be so compelling that we reverse engineer it into a theatrical release, a two-hour film or whatever, okay."
How to watch The Mandalorian
Incase you hadn't already picked up on it the show is a Disney exclusive original. And as Disney+ is built solely on Disney content you can only watch The Mandalorian on the new streaming service.
Image source: Disney website
Latest Disney+ guides and news