The top 30 family movies on Disney+
If family-oriented content is what you're after, you won't run out of titles to watch anytime soon with Disney+.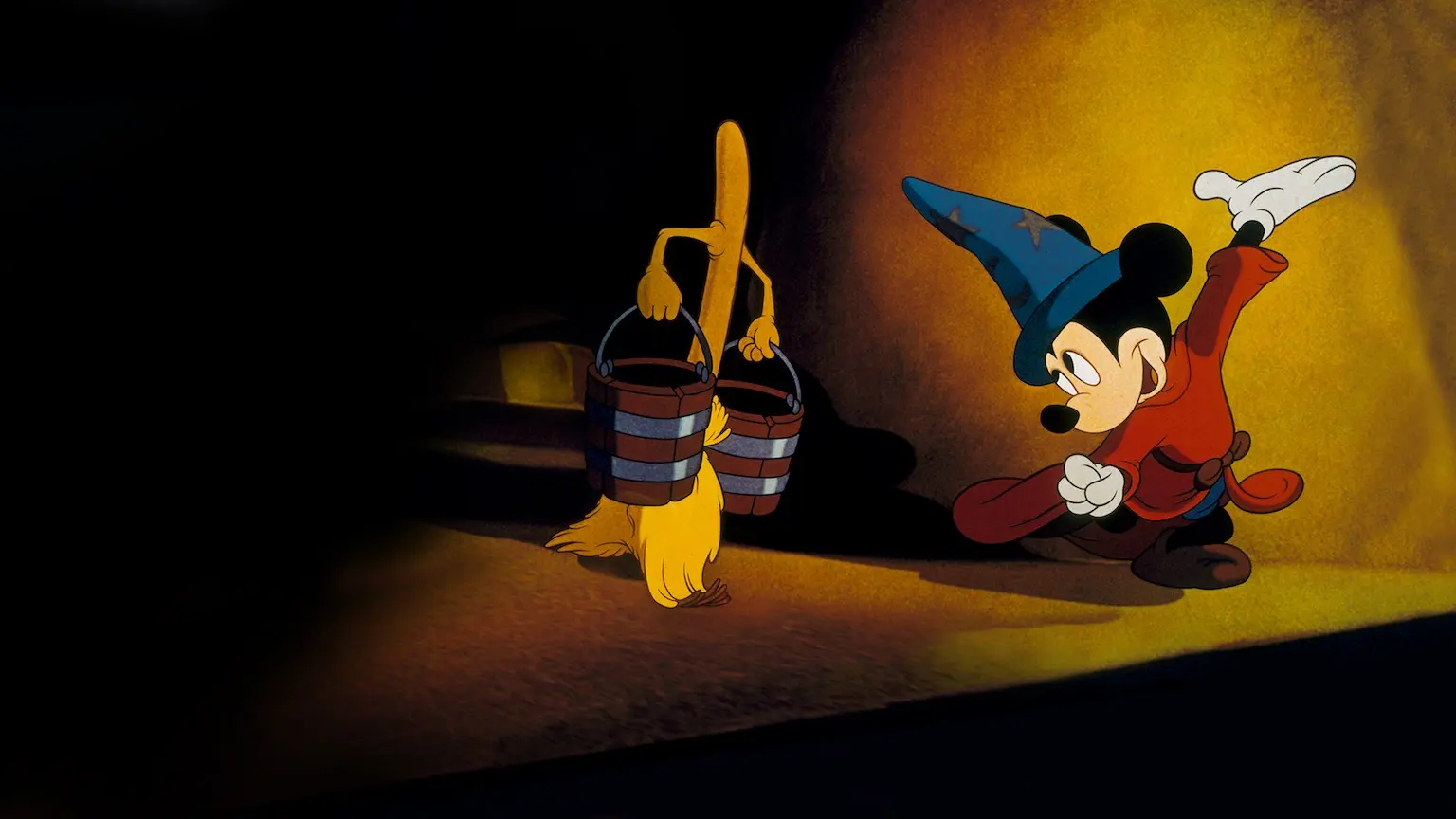 We're reader-supported and may be paid when you visit links to partner sites. We don't compare all products in the market, but we're working on it!
Streaming service Disney+ is built with the entire family in mind. While the little ones can relax with Disney Channel staples like The Suite Life of Zack & Cody, adults can tune in to The Mandalorian or binge The Simpsons after a long day at work. However, where the service really shines is in the family movie department, with hundreds of exciting titles only a few clicks away.
With classics like The Sound of Music, Pixar masterpieces like Coco and animated Disney favourites like Beauty and the Beast, users have plenty of choice when it comes to picking a title to watch with their loved ones on movie night.
After cross-checking all Disney+ content with IMDb, we've compiled a list of the best family movies currently streaming.

Disney's Newsies: The Broadway Musical
---
Year: 2017
Cast: Jeremy Jordan, Kara Lindsay, Ben Fankhauser
Rotten Tomatoes score: N/A
IMDb score: 8.5
While watching Hamilton online with the little ones can seem like an ambitious viewing experience depending on their age, Disney's Newsies: The Broadway Musical is a worthy alternative.
Filmed live on stage at the Pantages Theatre in Hollywood, this is a not-to-be-missed show inspired by the real-life Newsboys Strike of 1899 in New York City. The entire cast's high energy is downright contagious.
---

The Lion King
---
Year: 1994
Cast: Matthew Broderick, Jeremy Irons, James Earl Jones, Whoopi Goldberg
Rotten Tomatoes score: 93% Fresh
IMDb score: 8.5
An animated classic, The Lion King follows cub Simba, who is forced to leave the Pride Lands after his father is murdered by his wicked uncle. Years later, he returns to claim the throne, which is rightfully his.
Emotional and dazzling to look at, the movie stands the test of time as an enchanting tale of love, betrayal and adventure. The 2019 live-action version is available to stream as well.
---

WALL-E
---
Year: 2008
Cast: Ben Burtt, Elissa Knight, Jeff Garlin, Fred Willard
Rotten Tomatoes score: 95% Fresh
IMDb score: 8.4
One of Pixar's greatest achievements, WALL-E follows a small robot responsible for cleaning a waste-covered Earth. His mundane life changes for the better when he meets a fellow search robot and embarks on a mesmerising journey through space.
Immersive and earnest, the movie touches on important themes that undoubtedly appeal to adults. Meanwhile, kids will be glued to the screen thanks to the striking visuals and adventure elements.
---

Coco
---
Year: 2017
Cast: Anthony Gonzalez, Gael García Bernal, Benjamin Bratt
Rotten Tomatoes score: 97% Fresh
IMDb score: 8.4
Miguel is a young boy eager to pursue his love for singing in spite of his family's ban on music. When he stumbles into the Land of the Dead, he learns about his great-great-grandfather who was a legendary singer and goes looking for him with the help of a charming trickster.
The result? A colourful and flawless family film that will appeal to even the most cynical of viewers.
---

Toy Story
---
Year: 1995
Cast: Tom Hanks, Tim Allen, Don Rickles, Jim Varney
Rotten Tomatoes score: 100% Fresh
IMDb score: 8.3
Set in a world where toys come alive when humans aren't around, the first Toy Story film chronicles the rivalry between Woody, a basic cowboy doll and Buzz, a modern action figure.
Woody initially feels threatened by Buzz and plots to get rid of him. But when his plan backfires, the two have to work together to find their way home. Captivating stuff!
---

Toy Story 3
---
Year: 2010
Cast: Tom Hanks, Tim Allen, Joan Cusack, Ned Beatty
Rotten Tomatoes score: 98% Fresh
IMDb score: 8.3
In the third Toy Story movie, Andy's toys are mistakenly delivered to a daycare centre before he leaves for college. Woody convinces the other toys that they were not dumped and leads them on a memorable expedition back home.
Equal parts hilarious and heartfelt, the film is pure magic. Buckle up to experience a rollercoaster of emotions as you press play.
---

Up
---
Year: 2009
Cast: Edward Asner, Jordan Nagai, John Ratzenberger
Rotten Tomatoes score: 98% Fresh
IMDb score: 8.3
Up centres on Carl, an old widower who decides to go off on the adventure of a lifetime in his flying house. He's searching for his wife's dream destination and teams up with a young wilderness ranger to battle a vicious band of beasts along the way.
The movie may have you reaching for the tissues, so keep some close by. Don't worry, there's also plenty to laugh about, to children's satisfaction.
---

Inside Out
---
Year: 2015
Cast: Amy Poehler, Bill Hader, Lewis Black, Phyllis Smith
Rotten Tomatoes score: 98% Fresh
IMDb score: 8.1
When 11-year-old Riley is forced to move to San Francisco, she and her 5 core emotions – Fear, Anger, Joy, Disgust and Sadness – struggle to cope with her new life.
Inside Out takes us inside Riley's head, where Joy aims to keep a positive attitude but, in order to do so, has to find a way to keep Sadness in check. Thought-provoking and moving, the film is an absolute delight.
---

Finding Nemo
---
Year: 2003
Cast: Albert Brooks, Ellen DeGeneres, Alexander Gould
Rotten Tomatoes score: 99% Fresh
IMDb score: 8.1
Follow timid clownfish Marlin as he enlists the help of a forgetful blue tang and embarks on a journey to bring his lost son Nemo back home.
An exciting underwater adventure, Finding Nemo comes packed with life lessons, jokes and beautiful animation. If it wins you over, sequel Finding Dory is available on Disney+ as well.
---

The Sound of Music
---
Year: 1965
Cast: Julie Andrews, Christopher Plummer, Eleanor Parker
Rotten Tomatoes score: 83% Fresh
IMDb score: 8.0
Maria, an aspiring nun, is sent as a governess to take care of seven motherless children. Instead of feeling overwhelmed, her jovial nature tames the children's hearts – and a magical love story develops between her and their dad, a naval officer.
Julie Andrews shines in this acclaimed musical drama that's appealing for the entire family thanks to catchy tunes and a truly heartwarming story.
---

Beauty and the Beast
---
Year: 1991
Cast: Paige O'Hara, Robby Benson, Jesse Corti, Angela Lansbury
Rotten Tomatoes score: 94% Fresh
IMDb score: 8.0
A stunning animation, Beauty and the Beast centres on Belle, a young woman who agrees to live with a Beast in exchange for the return of her abducted father. Soon, Belle discovers that her captor is actually an enchanted prince who carries a curse.
Sweepingly romantic and brimming with wonderful musical numbers, this movie will stay with you for long after the end credits roll.
---

Aladdin
---
Year: 1992
Cast: Scott Weinger, Robin Williams, Linda Larkin, Jonathan Freeman
Rotten Tomatoes score: 95% Fresh
IMDb score: 8.0
Aladdin is a common thief who falls in love with the lovely Princess Jasmine, but his chances of marrying her are slim to none given his modest background. Enter Jafar, a royal vizier with a hidden agenda, who enlists Aladdin's help to retrieve a magical lamp.
The lamp houses a Genie who has the power to make Aladdin's deepest wishes come true, but will he be able to win Jasmine's heart? Tune in to find out.
---

The Nightmare Before Christmas
---
Year: 1993
Cast: Danny Elfman, Chris Sarandon, Catherine O'Hara, William Hickey
Rotten Tomatoes score: 95% Fresh
IMDb score: 8.0
Jack Skellington is king of Halloweentown but finds himself bored with the job. It all changes when he discovers Christmastown and becomes immediately enchanted. He decides that he wants to bring Christmas to Halloweentown and is ready to do whatever it takes to succeed, which includes kidnapping Santa.
Directed by Tim Burton, this holiday film is offbeat and charming, which makes it a worthwhile watch basically any time of the year.
---

Monsters, Inc.
---
Year: 2001
Cast: Billy Crystal, John Goodman, Mary Gibbs, Steve Buscemi
Rotten Tomatoes score: 96% Fresh
IMDb score: 8.0
This cute and kid-friendly monster movie has plenty to offer adults as well. The story follows best friends Sulley and Mike, who work at a scream processing factory that relies on children's screams to power their city. But when a human girl accidentally makes it into the monster world, mayhem ensues.
Monsters, Inc. is funny and timeless, with lovable characters and a well-developed world. You'll be hooked from the very first scene.
---

The Incredibles
---
Year: 2004
Cast: Craig T. Nelson, Samuel L. Jackson, Holly Hunter, Jason Lee
Rotten Tomatoes score: 97% Fresh
IMDb score: 8.0
The Incredibles follows a family of retired superheroes now living a civilian life. The dad finds his new circumstances boring and gets excited when an opportunity for a secret mission comes his way. Soon, things get out of hand and it will be up to the entire family to save the world.
The movie is entertaining whether or not you're a fan of the superhero genre. If you haven't seen it yet, we strongly advise you to give it a stream.
---

Ratatouille
---
Year: 2007
Cast: Brad Garrett, Lou Romano, Patton Oswalt
Rotten Tomatoes score: 96% Fresh
IMDb score: 8.0
Meet Remy, a rat who dreams of becoming a world-famous chef one day. When fate takes him to Paris, he decides to seize his chance and makes an unconventional pact with the garbage boy at a popular restaurant.
Together, they're ready to take the culinary world by storm. Fast-paced and witty, Ratatouille is pure joy from start to finish.
---

Zootopia
---
Year: 2016
Cast: Ginnifer Goodwin, Jason Bateman, Idris Elba
Rotten Tomatoes score: 98% Fresh
IMDb score: 8.0
When rookie bunny police officer Judy Hopps sniffs out a sinister plot, she enlists the help of a con artist to prove her abilities.
Equal parts buddy-cop comedy and mystery, Zootopia is the kind of movie kids love due to the bright animation and adults appreciate thanks to its clever jokes and powerful message.
---

Miracle on 34th Street
---
Year: 1947
Cast: Edmund Gwenn, Maureen O'Hara, John Payne
Rotten Tomatoes score: 96% Fresh
IMDb score: 7.9
A classic holiday tale, Miracle on 34th Street is a wonderful film that will melt your heart regardless of age.
When a nice old man who claims to be Santa Claus is institutionalised as insane, a young lawyer decides to defend him by arguing in court that he is the real thing. The rest, as they say, is history.
---

Toy Story 2
---
Year: 1999
Cast: Tom Hanks, Tim Allen, Joan Cusack, Kelsey Grammer
Rotten Tomatoes score: 100% Fresh
IMDb score: 7.9
When cowboy Woody is kidnapped by a greedy toy collector, Buzz and his friends set out on a daring rescue mission. As the toys get into one predicament after another, they have to move fast. Otherwise, Woody risks winding up a museum piece.
The rare sequel that actually lives up to the high bar set by the original, Toy Story 2 doesn't disappoint. Quite the contrary.
---

Fantasia
---
Year: 1940
Cast: Leopold Stokowski, Deems Taylor, The Philadelphia Orchestra
Rotten Tomatoes score: 94% Fresh
IMDb score: 7.8
A bold Disney experiment, Fantasia blends animated imagery with classical music, resulting in a movie that remains unique in the history of animation. The film features nine segments directly inspired by compressed versions of well-known classical music, each with their own plot.
So while The Rite of Spring tells the story of evolution, The Sorcerer's Apprentice stars Mickey Mouse as an aspiring magician. Overall, it's a memorable viewing experience for sure.
---

Toy Story 4
---
Year: 2019
Cast: Tom Hanks, Tim Allen, Annie Potts, Tony Hale, Keegan-Michael Key
Rotten Tomatoes score: 97% Fresh
IMDb score: 7.8
When a new toy called Forky joins Woody and the gang, a road trip alongside old and new friends reveals just how big the world can be for a small toy.
The latest entry in the Toy Story franchise was a long time in the making, but it's just as warm and fun as its predecessors. Why not plan a movie marathon with all four?
---

Mary Poppins
---
Year: 1964
Cast: Julie Andrews, Dick Van Dyke, David Tomlinson, Glynis Johns
Rotten Tomatoes score: 100% Fresh
IMDb score: 7.8
Tune in as angelic nanny Mary Poppins flies out of the windy London skies and into the home of two mischievous children. With the help of a carefree chimney sweep, she turns every chore into an adventure and spreads happiness wherever she goes.
One of the most beloved family films ever made, Mary Poppins is a classic you can't help but appreciate even all these years later.
---

The Sandlot
---
Year: 1993
Cast: Robert Downey Jr., Gwyneth Paltrow, Terrence Howard
Rotten Tomatoes score: 62% Fresh
IMDb score: 7.8
The Sandlot revolves around Scotty, a young boy who moves into a new neighbourhood where he decides to join the local baseball team.
Alongside his new friends, he experiences a series of adventures that he never thought possible. All in all, a sweet coming-of-age story recommended for viewers who long for simpler times.
---

Big Hero 6
---
Year: 2014
Cast: Ryan Potter, Scott Adsit, Jamie Chung
Rotten Tomatoes score: 89% Fresh
IMDb score: 7.8
Robotics prodigy Hiro seeks the help of adorable robot Baymax following a tragic event.
When catapulted into the middle of a dangerous plot unfolding in the streets of San Fransokyo, they team up with Hiro's friends to form a team of high-tech heroes and hopefully solve an intriguing mystery. Fun!
---

The Muppet Christmas Carol
---
Year: 2008
Cast: Michael Caine, Dave Goelz, The Great Gonzo, Steve Whitmire
Rotten Tomatoes score: 75% Fresh
IMDb score: 7.7
The Muppets' take on the classic tale of Ebenezer Scrooge is just as charming as you'd expect, introducing the story to young viewers with style to spare.
Scrooge couldn't care less about Christmas and the joy the season brings, until he's visited by the spirits of Christmas Past, Present and Future. As a result, he decides to change his grumpy ways and becomes the most generous person in town. Huzzah!
---

Tangled
---
Year: 2010
Cast: Mandy Moore, Zachary Levi, Donna Murphy, Ron Perlman
Rotten Tomatoes score: 89% Fresh
IMDb score: 7.7
The magically long-haired Rapunzel has spent her entire life in a tower. When a runaway thief stumbles upon her, she is about to not only discover the world for the first time, but find out more about who she really is.
A fairytale extravaganza featuring pleasant music and top-notch animation, Tangled is an empowering tale anyone can enjoy.
---

Wreck-It Ralph
---
Year: 2012
Cast: John C. Reilly, Jack McBrayer, Jane Lynch, Sarah Silverman
Rotten Tomatoes score: 87% Fresh
IMDb score: 7.7
Video game villain Ralph is tired of playing the bad guy and dreams of becoming a hero instead. He sets out to prove that he has what it takes for the role and accidentally lets loose a deadly enemy that threatens the entire arcade. Oops!
A treat for video game enthusiasts, Wreck-It Ralph is clever and unpredictable, with plenty of meta jokes older audiences can appreciate.
---

Incredibles 2
---
Year: 2018
Cast: Craig T. Nelson, Holly Hunter, Sarah Vowell, Huck Milner
Rotten Tomatoes score: 94% Fresh
IMDb score: 7.6
The family of superheroes is back in spectacular fashion! Entrusted with a task to restore public faith in superheroes, the mum sets off on a mission to catch a supervillain, while the dad faces the challenges of stay-at-home parenting.
When a new villain hatches a brilliant and dangerous plot though, the entire family must band together once again to keep the world safe. Verdict? The 14-year wait for this sequel was definitely worth it.
---

Snow White and the Seven Dwarfs
---
Year: 1937
Cast: Adriana Caselotti, Harry Stockwell, Lucille La Verne
Rotten Tomatoes score: 98% Fresh
IMDb score: 7.6
One of the best things about Disney+ is that it houses a number of astonishing animated classics – and this one is no exception. Exiled into the dangerous forest by her wicked stepmother, princess Snow White is rescued by seven dwarf miners who befriend her and make her part of their household.
Still a standout among Disney's offerings, Snow White and the Seven Dwarfs is just as gorgeous and whimsical as you would expect.
---

The Jungle Book
---
Year: 1967
Cast: Phil Harris, Sebastian Cabot, Louis Prima, Bruce Reitherman
Rotten Tomatoes score: 87% Fresh
IMDb score: 7.6
Set in a tropical jungle, The Jungle Book follows Mowgli, a young boy who has been raised by wolves.
When a man-eating tiger threatens his life, his animal family, including Bagheera the Panther and Baloo the Bear, tries to convince him to leave the jungle and live in the human village. Pure joy.
Latest Disney+ guides and news
More guides on Finder
Stream the best and save