Live-action The Lion King is coming to Disney+ in Australia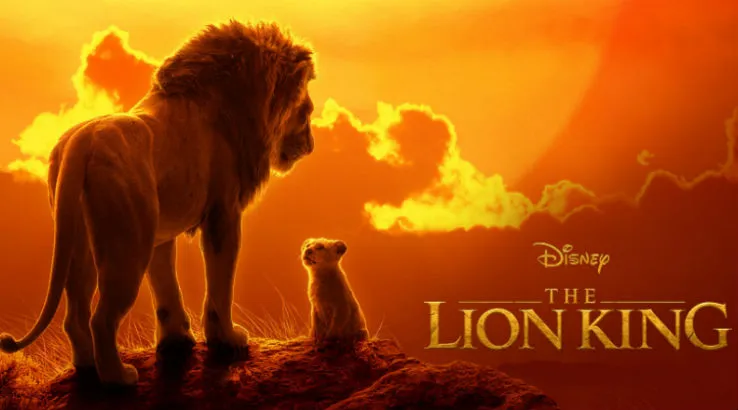 Box office hit The Lion King looks like it could be arriving on Disney+ in late January.
Update: The Lion King still in't on Disney+. We've heard no further news about a potential release.
While Disney+ launched in Australia with a generous content library, some highly anticipated titles were missing from the line-up. The list included the live-action remake of classic movie The Lion King, which hit theatres in July 2019.
If you were disappointed about the omission, we have some good news – The Lion King should finally arrive on Disney+ on 28 January 2020. In other words, the wait to stream the live-action version will soon be over. Until then, you can still watch the 1994 animated classic, which is available on the platform.
28 January is listed as the official Disney+ premiere in the U.S. but, according to What's on Disney Plus, that's when the movie will drop in Australia as well. For now we think it's accurate, as Aladdin's release date was also just announced and launches the same day as the USA.
The Lion King tells the story of Simba, a lion cub who idolises his father, Mufasa, and is looking forward to eventually take his place as King of the Pride Lands. Unfortunately, not everyone is eager to let Simba fulfil his destiny. Scar, Mufasa's brother, hatches a devious plan to get rid of the current king, with Simba ending up in exile. With help from a pair of new friends, the young lion will have to find his way back to the Pride Lands and defeat Scar.
The cast includes the voices of Donald Glover as Simba, James Earl Jones as Mufasa, Billy Eichner as Timon, Seth Rogen as Pumbaa, Chiwetel Ejiofor as Scar and Beyoncé Knowles as Nala. The movie was a box office hit, surpassing Frozen to become the highest-grossing animated film ever.
Directed and produced by Jon Favreau, the 2019 version of The Lion King was marketed as live action, since it's mostly computer-generated. However, the movie still managed to land a 2020 Golden Globe nomination in the Best Animated Feature category. The other nominees are Frozen 2, Toy Story 4, How to Train Your Dragon: The Hidden World and Missing Link.
Disney+ details
New streaming service Disney+ offers plenty of perks for subscribers, including a user-friendly interface and features that make streaming a breeze. The library includes titles not only from Disney itself, but also subsidiaries Star Wars, Marvel, Pixar and National Geographic. You can watch hours of Disney Channel favourites, tons of family movies and original content like hit show The Mandalorian.
A subscription to Disney+ in Australia costs $8.99/month. However, new subscribers get a free seven-day trial. If you sign up around 28 January, you'll be able to stream The Lion King for free.
Image source: Disney+
Latest Disney+ guides and news