Disney+ streaming service to launch in Australia and New Zealand on November 19
Disney+ will start streaming in Australia and New Zealand just one week after the new service launches in the US, Canada and The Netherlands.
Look out Netflix, Disney is assembling a formidable line-up of Disney, Pixar, Marvel, Star Wars and National Geographic content to win over your streaming loyalty. Australia will be one of the first regions in the world to try the new service.

Updated with new trailers and shows announced at Disney's D23 Expo.
Disney+ Pricing
The newly announced Disney+ pricing for Australia could shake up the local streaming landscape.
At $8.99, it competetively undercuts rivals Netflix ($9.99 to $17.99 per month), Stan ($10 to $17 per month) and 10 All Access ($9.99 per month). The upcoming Apple TV+ streaming service will potentially arrive in November at a similar price.
Amazon Prime Video and reality TV-focused Hayu are each $6.99 per month while sports-centric Kayo and Foxtel Now streaming packages each start at $25 per month.
• Disney+ in Australia – AUD$8.99 per month (or $89.99 per year).
• New Zealand – NZD$9.99 per month (or $99.99 per year).
• Canada – CAD$8.99 per month (or $89.99 per year).
• Netherlands – €6.99 per month (or €69.99 per year).
• US – US$6.99 per month (or $69.99 per year). Those in the US will also have the choice of a US$12.99 bundle that packages together streaming access to Disney-owned Disney+, ESPN+ and Hulu.
How to watch Disney+
At launch, the Disney+ app will support streaming via Apple devices (including the Apple TV), Android phones and Chromecast devices, Xbox One, PlayStation 4 and Roku streaming devices.
Shows and movies
Content is the battleground for streaming services.
Just ask Apple, which is reportedly spending $6 billion to compete with Netflix and Disney, in addition to Amazon, HBO Max and others. Two Apple TV+ shows, including The Morning Show (starring Jennifer Aniston, Reese Witherspoon, and Steve Carrell) could be costing more per episode than the final season of Game of Thrones, which had a then record budget of around $15 million per episode.
For its part, Disney+ will include an archive of 500 films and 7,500 television episodes (including Disney channel content). And Disney plans to release more than 25 original series plus 10 original films, documentaries and specials in its first year.
Select content will be available to stream in 4K / HDR.
The House of Mouse previously inked a deal for Disney, Marvel, Pixar and Star Wars to head to Stan – reportedly set to expire later this year. Things are about to get very interesting. And then there's the potential for Foxtel integrations.
Update: Stan has signed a new multi-year deal for Paramount content, despite that studio being owned by Viacom, which will soon merge with CBS (owner of Channel 10 and 10 All Access).
Disney also added to its war chest with the recent acquisition of 21st Century Fox. The deal includes film production divisions (which sees the likes of X-Men and Fantastic Four come back under Marvel control), and TV units such as FX Networks, National Geographic Partners and Twentieth Century Fox Television.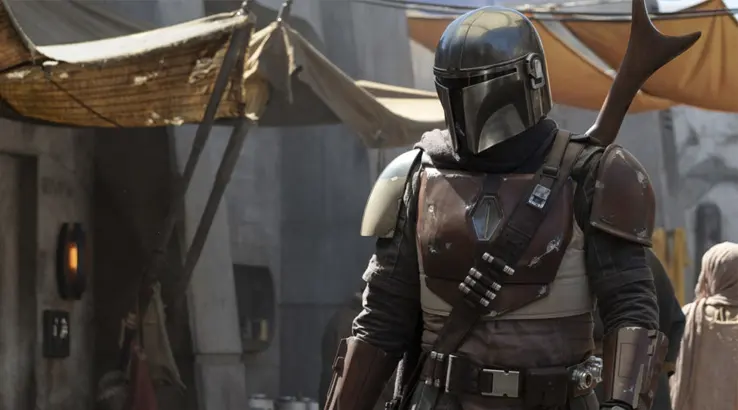 Just announced: #DisneyPlus is coming to Australia. Streaming from 19 November. More info: di.sn/6003ENJJZ

Posted by Disney+ on Monday, 19 August 2019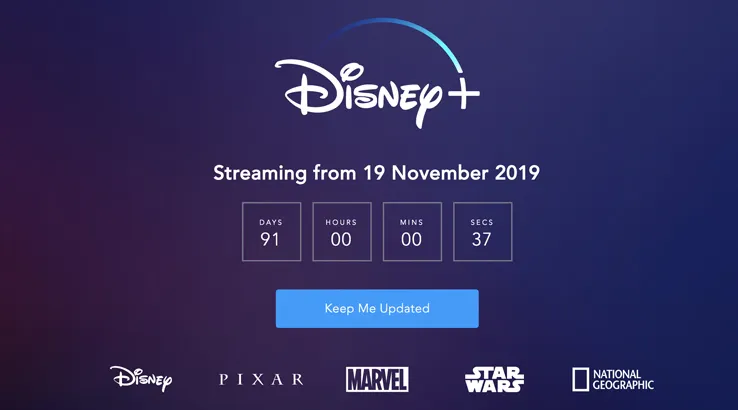 Yep, that means that all 30 seasons of
The Simpsons
are headed to Disney+. In the US at least. We're not quite sure about Australia yet as "content on Disney+ is subject to availability" AKA existing distribution deals. Traditionally, Fox8 and Channel Eleven/10 and have been home to
The Simpsons
in Australia.
During an
earnings call
with Disney chairman Bob Iger earlier in August, it was confirmed, "Disney+ will offer more than 600 hours of premium content from National Geographic at launch, along with almost 300 hours of family entertainment from the Fox Studios library".
No doubt we'll hear more about Disney+ (and hopefully get some trailers to watch) from Disney's big D23 Expo this weekend.
Those keen to work at Disney+ will be interested to hear that several new "direct-to-consumer and international" jobs have been
posted
for the Richmond, Melbourne office in Australia.
Disney+ content, scheduled over the coming years, includes:
Lucasfilm / Star Wars
The Mandalorian, an epic sci-fi series that takes place in the years immediately following Return of the Jedi will premiere with the launch of Disney+.
An Obi-Wan Kenobi series starring Ewan McGregor set during the time period of Solo.
An untitled Cassian Andor series following the spy we met in Rogue One.
An exclusive new season of Star Wars: The Clone Wars.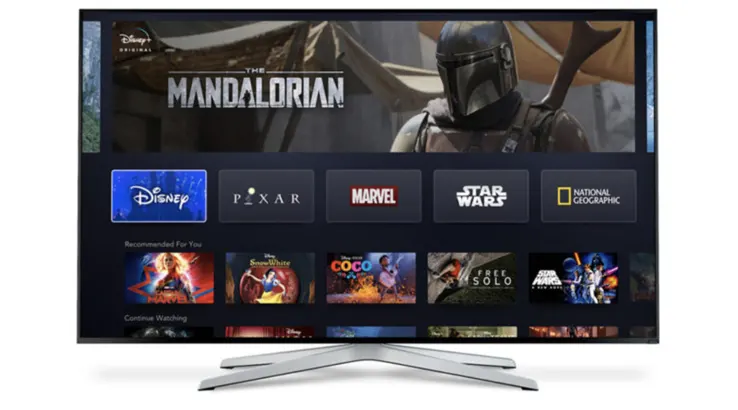 Marvel Studios
A Loki series, starring Tom Hiddleston that sees the god of mischief pop up throughout human history as an unlikely influence on historical events.
The Falcon and The Winter Soldier, a live-action series with Anthony Mackie returning as Falcon and Sebastian Stan reprising his role as Winter Soldier.
WandaVision, a live-action series with Elizabeth Olsen returning as Wanda Maximoff and Paul Bettany reprising his role as The Vision.
A She-Hulk original series, exclusive to Disney+ was confirmed at Disney's D23 Expo.
A just-announced Ms. Marvel series will feature Kamela Khan, a teenage Pakistani American from New Jersey.
A Moon Knight series has also been announced. It follows Marc Spector, a disturbed mercenary who gets superhuman strength in the light of the moon.
A Hawkeye, series based on the Marvel Comics superhero Hawkeye, centering on the adventures of Young Avenger, Kate Bishop, who took on the role after the original Avenger, Clint Barton.
Marvel's What If...?, the first animated series from Marvel Studios and takes inspiration from the comic books of the same name. Each episode will explore a pivotal moment from the Marvel Cinematic Universe and turn it on its head, leading the audience into uncharted territory.
Marvel's Hero Project, highlighting remarkable, positive change several young heroes are making in their own communities.
Marvel 616 (working title), an anthology documentary series that explores the historical, cultural and societal impacts of the Marvel Comics Universe and its intersection with the world.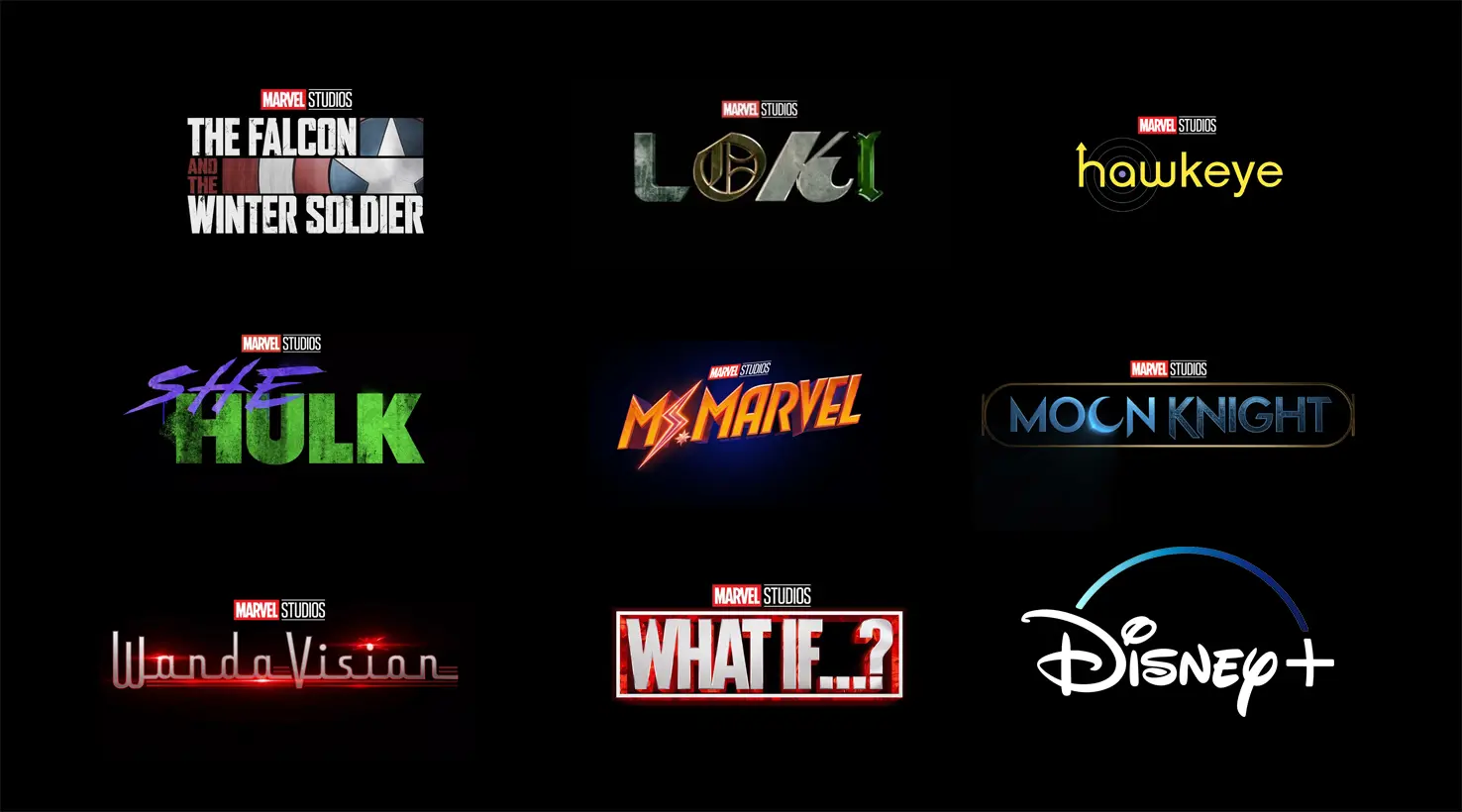 Walt Disney Animation Studios
Into the Unknown: Making Frozen 2, a documentary series showing the hard work and imagination that go into making one of the most highly anticipated Walt Disney Animation Studios features of all time.
Pixar Animation Studios
The Monsters at Work series picks up six months after the events of Monsters, Inc. and follows Tylor Tuskmon, an eager and talented young mechanic who works on the Monsters Inc. facilities team but dreams of working his way up to the Laugh Floor.
Toy Story-based projects Forky Asks a Question, an animated short series, and the short film Lamp Life.
Walt Disney Pictures
A live-action Lady and the Tramp, Timmy Failure film, The Paper Magician adaptation, Three Men and a Baby remake and more.
National Geographic
The World According to Jeff Goldblum, a documentary series where Goldblum pulls back the curtain on a seemingly familiar object to reveal a world of astonishing connections, fascinating science and a whole lot of big ideas.
Magic of the Animal Kingdom, a documentary series which takes viewers behind the scenes with the highly respected animal-care experts, veterinarians and biologists at Disney's Animal Kingdom and Epcot's SeaBase aquarium.
Disney Television Animation
The Phineas and Ferb Movie (working title), an animated film featuring many of the original voice cast.
Latest streaming headlines