Disney+ Star streaming: What's in it for Australians?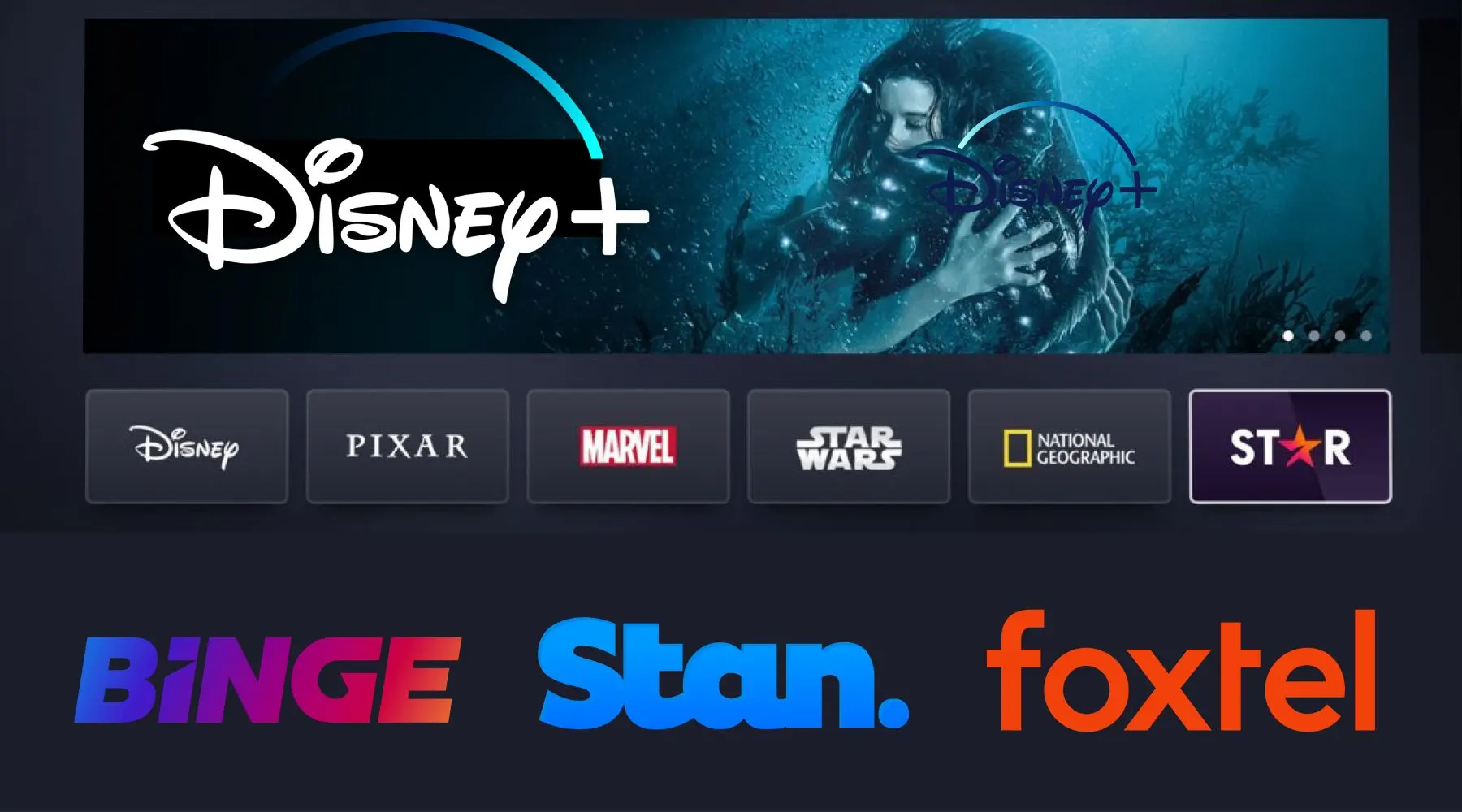 Disney isn't bringing Hulu to Australia, but is instead launching Star for all its general entertainment and mature content.
Are we surprised Disney+ has done so well? When you launch an Internet TV streaming service and its six major pillars are Star Wars, Marvel, Disney, Pixar, National Geographic and The Simpsons, you're likely to do well. A significant chunk of the biggest blockbusters of all time can be found under those banners.
Even scarier, there's still a huge chunk of Disney-owned content not available in the Disney+ app. Not yet. In particular, the company has made a conscious effort to date to make Disney+ family-orientated. Content considered more mature in its demographic focus, or indeed adult, was left with its existing rights holders.
In Australia, that content has predominantly been available via Foxtel and BINGE, as well as Stan.
But that will no longer be the case as of 23 February 2021. On this day, Disney+ will add a new banner to its service called Star. A new "channel" you can select from the Disney+ home page. And with it you will start seeing more of the general entertainment content that sits under the Disney umbrella appearing in its own streaming app.
And Disney has made it clear that content will be exclusive to Disney+.
Disney+ price increase in Australia
This new influx of content won't come for free. Disney has flagged there will be a price increase in Australia, but stopped short of revealing the exact figure. However, we do know that in Europe the price will increase from €6.99 a month or €69.99 a year to €8.99 a month or €89.99 a year. The company went on to say there will be "a similar pricing adjustment in the other Star launch markets, including Australia, New Zealand, and Canada."
Currently Disney+ is $8.99 a month or $89.99 a year in Australia. So, we can expect a low of $10.99 a month and $109.99 a year from 23 February 2021. I say low as it will be higher if Disney goes by the exchange rate rather than the uniform $2 increase metric.
Interestingly, Disney indicated that the existing price will be honoured for six months, suggesting there will be a grace period for people paying month to month. We can only assume streaming TV consumers who have paid for a year in advance will not see the price increase until their next annual payment. New customers after 23 February 2021 will only be able to access the new price.
What content will be on Star?
In the announcement, Disney specifically spoke to content from "Disney Television Studios, FX, 20th Century Studios, 20th Television, and more" appearing under the Star banner. The more is, of course, wide with possibility. Other notable brands that could be included are ABC, Searchlight, Hotstar, Touchstone, The History Channel, A&E and ESPN.
The specifics of what content from those brands, and even new content under the existing banner channels already on Disney+, that will come to the streaming TV service through Star remains unclear. There will be a mess of existing licensing arrangements that will need to be sorted out with competing services. Like what we saw with the initial Disney launch, those previous arrangements will need to run their course before the affected content is made exclusive to Disney+.
Likely suspects for Star in the movie space include the Alien, Indiana Jones, Predator, Deadpool, X-Men, Kingsman, Planet of the Apes and Die Hard series. While in TV, we can anticipate 24, Grey's Anatomy, Homeland, Family Guy, American Dad, Prison Break, It's Always Sunny in Philadelphia, American Horror Story, Sons of Anarchy, Archer, The Americans, Fargo and plenty more.
It's unclear if Star will also reach into the documentary space with the likes of The History Channel or Lifetime content. Or if it will leverage ESPN's sports content. The latter is particularly intriguing, as only two ESPN channels come into Australia (via Foxtel and Kayo Sports). This is not nearly enough to cover all the sports ESPN owns the rights to show.
However, if ESPN is to come to Disney+, we suspect it's not in the Star channel. It could come in a third evolution of the platform down the track.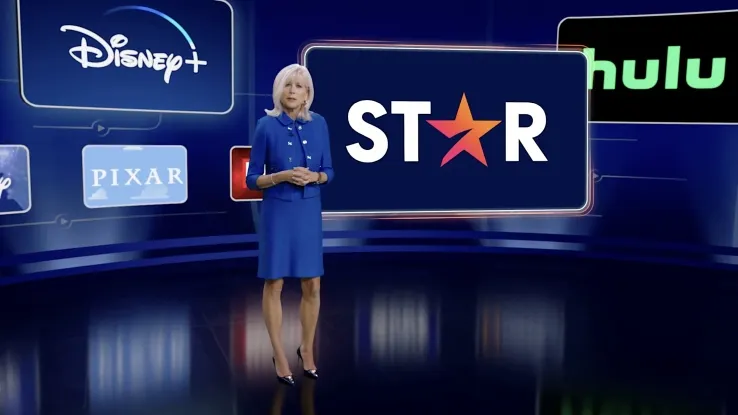 How will Disney+ Star impact Foxtel and BINGE?
The biggest pay TV service in Australia is Foxtel, which recently branched out – or at least its parent company News Corp did – with the OTT streaming service BINGE. Both services will be taking a significant hit to their available libraries if Disney begins to pull its content exclusively to the Disney+ app as licence agreements come to an end.
It's fair to say many of those agreements will come to an end around 23 February 2021, too. Disney would have known about this date for quite some time and would have already been making moves to have control of its content around this time. We saw the same thing happen with Disney content when the app first launched.
A spokesperson for Binge told Finder: "All our current agreements with Disney and Fox remain in place." This confirms that existing agreements will be upheld until they come to their natural end.
The list of films and TV shows owned by Disney is too long to list here and we'd only be guessing at what content will be deemed fit for the Star channel. But it's worth noting that whole channels are dedicated to A&E and History. Both could depart completely, which is what we saw with the Disney kids' channels.
To be fair to Foxtel (and BINGE), it has solidified its position in the local market through 2020 by securing a deal with WarnerMedia and, notably, its HBO content. Foxtel (and sister product Kayo Sports) also have the vast majority of broadcast rights for sport in Australia. This won't be overly impacted, even if Foxtel does lose ESPN.
It's also worth noting that when I interviewed Foxtel CEO Patrick Delaney prior to the launch of Disney+, he indicated that the long-term plan of Foxtel was to host the Disney+ app within its ecosystem. Foxtel took the same approach with Netflix. However, we've yet to see this plan eventuate.
How will Disney+ Star impact Stan?
Stan will be less impacted by the arrival of Star than Foxtel or BINGE, but that's only because Disney already requisitioned most of its content from the platform during the initial app launch. There's still some content, notably from Fox and ABC, that will be lost to the service. Think How I Met Your Mother, Buffy the Vampire Slayer, Sons of Anarchy, Grey's Anatomy and Family Guy.
Already suffering somewhat, Stan will find even less content in the market available for licence once Star launches, too.
Stan has acted in advance somewhat, securing a partnership with NBCUniversal, as well as beating Foxtel to a handful of shows that debuted on the HBO Max platform in the USA.
Will Hulu ever come to Australia?
We had previously theorised that Hulu would ultimately come to Australia. There had been enough in the dialogue coming out of Disney to assume that the popular American service had an international future. But following today's announcement, that seems highly unlikely.
It looks like the way forward for Disney in global markets like Australia is not a secondary Hulu service competing or bundled with Disney+, but instead the Star channel integrated into the existing platform. Disney CEO Bob Chapek has stated that Hulu has no brand awareness, whereas Hotstar – a Disney-owned streaming service in India – has some 26 million subscribers.
With that in mind, Star would appear to have become the preferred brand choice moving forward.