The top rated sci-fi shows on Disney+ ranked
From Star Wars series to animated delights, there's enough sci-fi content on Disney+ to satisfy even the pickiest of users.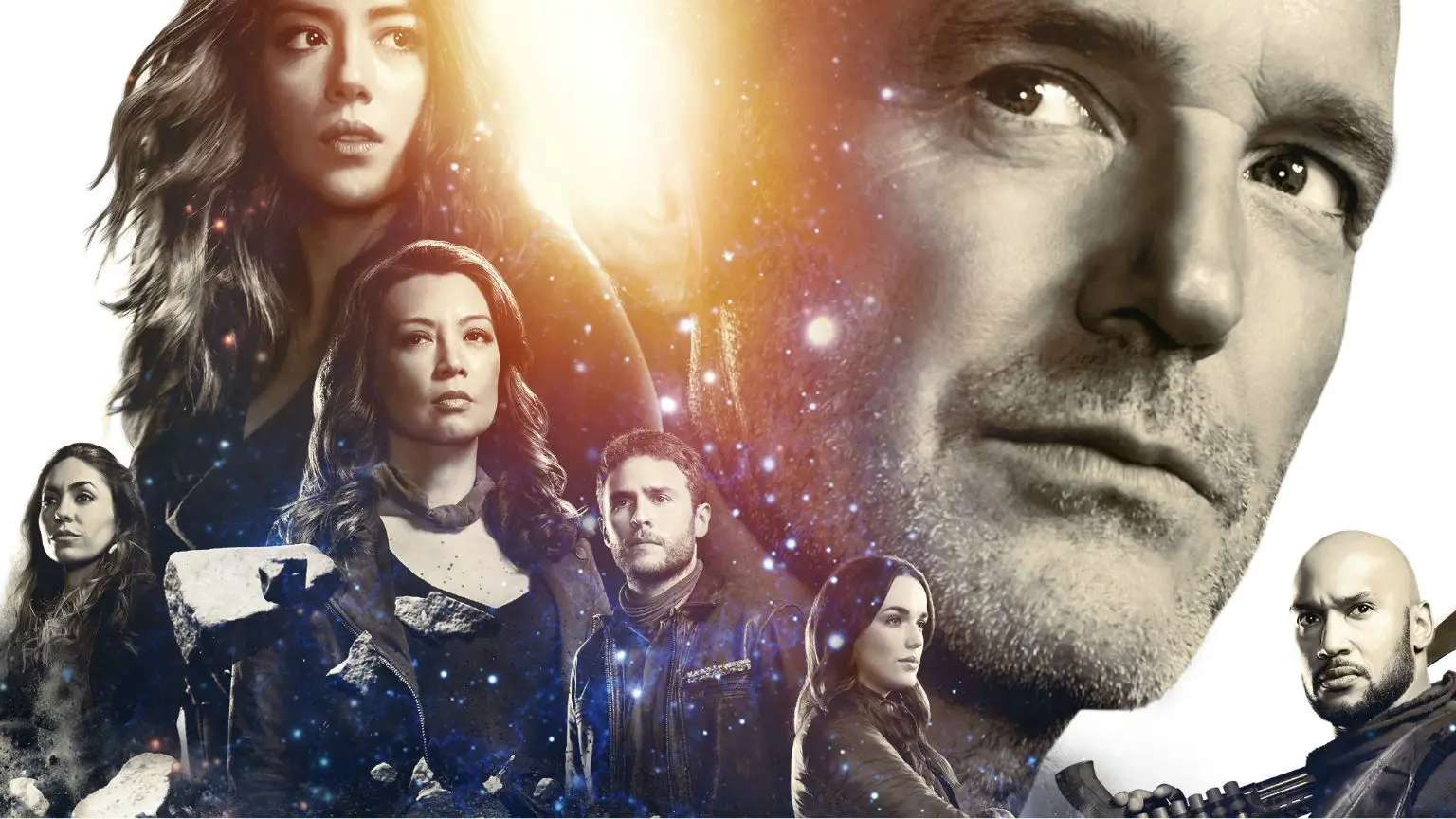 We're reader-supported and may be paid when you visit links to partner sites. We don't compare all products in the market, but we're working on it!
New streaming service Disney+ has a lot to offer subscribers, including a generous content library brimming with sci-fi shows. That's because Disney+ doesn't just offer titles from Disney itself, but also subsidiaries like Star Wars, Marvel and Pixar. As a result, superhero shows and space sagas are plentiful.
Users can start with new hit The Mandalorian and then work their way to shows like Star Wars: The Clone Wars, TRON: Uprising and Agents of S.H.I.E.L.D. If you get tired of popular hits, you can always relax with cult favourites like So Weird or Lilo & Stitch: The Series.
After cross-checking all Disney+ Australian content with IMDb, we've compiled a list of the best sci-fi shows you can currently stream. The platform offers a free seven-day trial, so you can start binge-watching as soon as you sign up.
We collected data on 20 November 2019 from IMDb, but it is subject to change at any time. While we make every attempt to ensure the accuracy of the data, this is intended as a point-in-time analysis of the service and may not be reflective of the voting changes on the Disney+ library.
Top rated sci-fi shows on Disney+
| Title | Average score | Total ratings | Genres |
| --- | --- | --- | --- |
| The Mandalorian | 9.1 | 21,190 | Science Fiction, Family, Action-Adventure |
| So Weird | 8.5 | 2,430 | Mystery, Science Fiction, Fantasy, Kids, Procedural |
| X-Men | 8.4 | 34,869 | Science Fiction, Fantasy, Kids, Animation, Superhero, Action-Adventure |
| Spider-Man: The Animated Series | 8.3 | 24,055 | Science Fiction, Kids, Animation, Superhero, Action-Adventure |
| The Avengers: Earth's Mightiest Heroes | 8.3 | 12,219 | Science Fiction, Kids, Animation, Superhero, Action-Adventure |
| TRON: Uprising | 8.2 | 7,305 | Science Fiction, Kids, Animation, Action-Adventure |
| Star Wars: The Clone Wars | 8.1 | 41,090 | Science Fiction, Animation, Action-Adventure |
| Star Wars: Rebels | 8 | 22,895 | Science Fiction, Kids, Animation, Action-Adventure |
| Agent Carter | 7.9 | 68,112 | Science Fiction, Spy/Espionage, Action-Adventure |
| Lego Star Wars: The Freemaker Adventures | 7.6 | 607 | Science Fiction, Comedy, Kids, Animation, Action-Adventure |
| Agents of S.H.I.E.L.D. | 7.5 | 187,621 | Science Fiction, Spy/Espionage, Superhero, Action-Adventure |
| Guardians of the Galaxy | 7.4 | 2,433 | Science Fiction, Kids, Animation, Superhero, Action-Adventure |
| Big Hero 6: The Series | 7.2 | 976 | Science Fiction, Kids, Animation, Superhero, Action-Adventure |
| Silver Surfer | 7.1 | 1,758 | Science Fiction, Kids, Animation, Superhero, Action-Adventure |
| Ultimate Spider-Man | 7.1 | 9,446 | Science Fiction, Kids, Fantasy, Animation, Superhero, Action-Adventure |
| Spider-Man (2003) | 7 | 890 | Science Fiction, Kids, Animation, Superhero, Action-Adventure |
| Phil of the Future | 7 | 6,429 | Coming of age, Science Fiction, Comedy, Kids |
| Avengers Assemble | 7 | 6,034 | Science Fiction, Kids, Animation, Superhero, Action-Adventure |
| The Incredible Hulk | 6.8 | 2,509 | Science Fiction, Kids, Animation, Superhero, Action-Adventure |
| Iron Man | 6.7 | 2,549 | Science Fiction, Kids, Animation, Superhero, Action-Adventure |
| Lilo & Stitch: The Series | 6.7 | 7,228 | Science Fiction, Comedy, Kids, Animation, Action-Adventure |
| Fantastic Four: World's Greatest Heroes | 6.7 | 1,839 | Science Fiction, Kids, Animation, Superhero, Action-Adventure |
| Lab Rats | 6.6 | 4,189 | Coming of age, Science Fiction, Comedy, Kids, Superhero, Action-Adventure |
| Fantastic Four | 6.4 | 2,787 | Science Fiction, Kids, Animation, Superhero, Action-Adventure |
| Spider-Man Unlimited | 6.4 | 2,412 | Science Fiction, Kids, Animation, Superhero, Action-Adventure |
| Lab Rats: Elite Force | 6.4 | 784 | Coming of age, Science Fiction, Comedy, Kids, Superhero, Action-Adventure |
| Spider-Man | 6.2 | 1,287 | Science Fiction, Kids, Animation, Superhero, Action-Adventure |
| Hulk and the Agents of S.M.A.S.H. | 6.1 | 2,381 | Science Fiction, Comedy, Kids, Animation, Superhero, Action-Adventure |
| PJ Masks | 5.8 | 636 | Science Fiction, Kids, Animation, Superhero, Action-Adventure |
| Spider-Woman | 5.6 | 464 | Science Fiction, Kids, Animation, Superhero, Action-Adventure |
| Avengers | 5.5 | 690 | Science Fiction, Kids, Animation, Superhero, Action-Adventure |
| Best Friends Whenever | 5.5 | 1,440 | Coming of age, Science Fiction, Family, Comedy, Kids, Buddy |
| Inhumans | 5 | 19,919 | Science Fiction, Superhero, Action-Adventure |
| Star Wars: Resistance | 4.8 | 2,625 | Science Fiction, Spy/Espionage, Kids, Animation, Action-Adventure |
Image source: What's on Disney+ website
Latest Disney+ guides and news
More guides on Finder
Stream the best and save