The Mandalorian season 2: Everything you need to know
Excited for The Mandalorian season 2? There's so much to look forward to!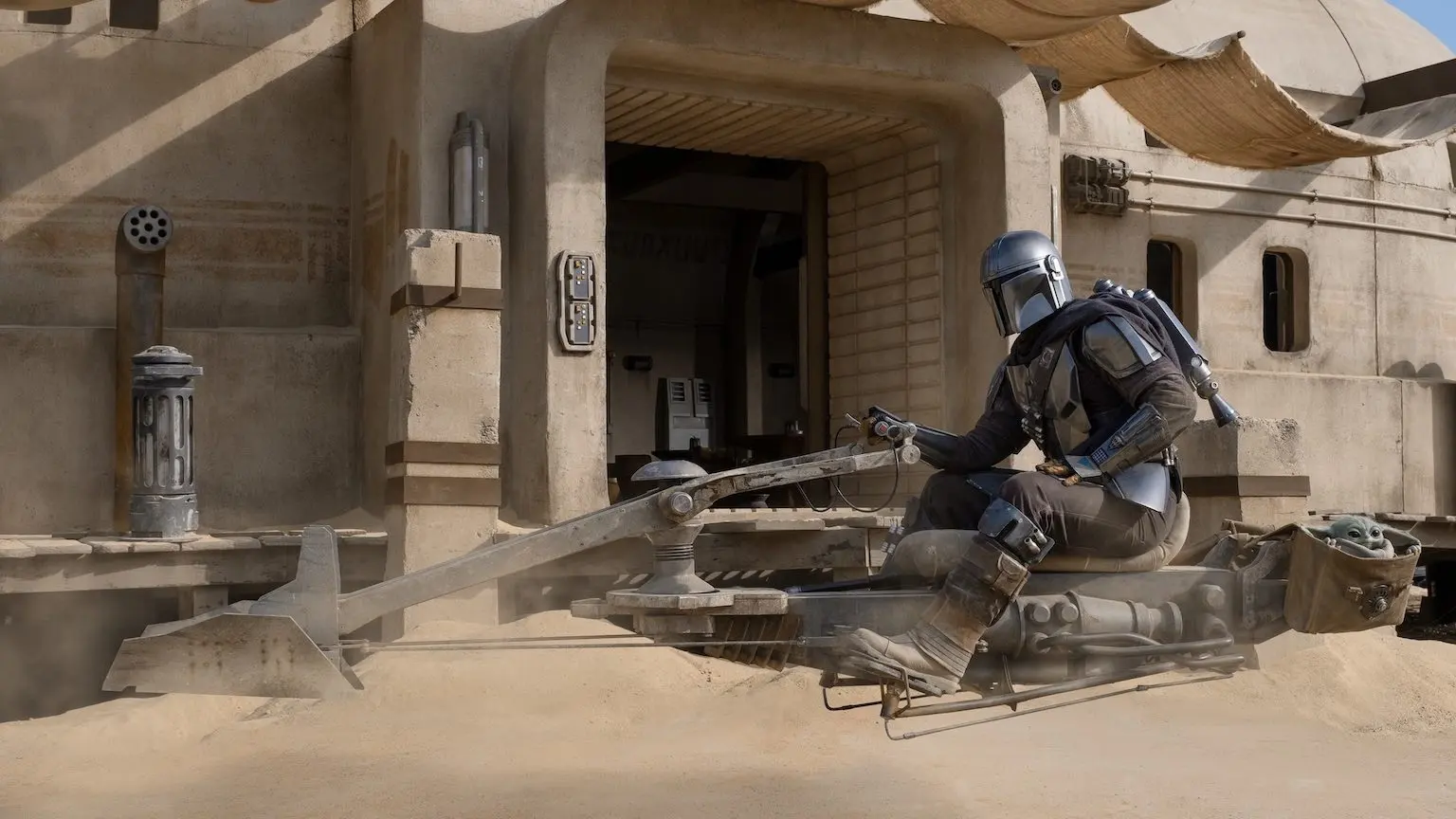 We're reader-supported and may be paid when you visit links to partner sites. We don't compare all products in the market, but we're working on it!
With the first season of The Mandalorian done and dusted, fans are looking forward to the future. The original Disney+ series turned out to be a hit for the new streaming service, with critics and fans alike praising it for its intriguing plot, gorgeous cinematography and thoughtful characterisation.
Not to mention the fact that the show's breakout character, The Child, whom you might know as Baby Yoda, has truly taken the Internet by storm and has become a global sensation due to his cuteness and GIF-ability.
But when will new episodes arrive? How will the show explore the Star Wars universe in season 2? And will Baby Yoda still be around when the show comes back? We did a little digging and have a few theories about what's in store.
When will the second season of The Mandalorian release?
The Mandalorian creator Jon Favreau revealed soon after season 1 ended that The Mandalorian season 2 will arrive on Disney+ in late 2020, sometime in spring. Since then Disney CEO Bob Iger hinted during an earnings call that we can expect season 2 of The Mandalorian in October 2020.
In early September, Disney officially confirmed the premiere date for The Mandalorian season 2 – 30 October. Episodes will be released weekly this time around as well. Given that they'll release weekly and there's no longer a free trial we've crunched the numbers on the cheapest way to watch.
How many episodes will be in The Mandalorian season 2?
The Mandalorian season 1 consisted of eight episodes, which fans couldn't get enough of.
We're happy to report that season 2 will feature eight episodes as well, so we'll be able to watch the finale in December.
Titles for the new episodes have not been officially released yet, but you'll be able to watch a new one every Friday:
Chapter 9 – 30 October
Chapter 10 – 6 November
Chapter 11 – 13 November
Chapter 12 – 20 November
Chapter 13 – 27 November
Chapter 14 – 4 December
Chapter 15 – 11 December
Chapter 16 – 18 December
Episodes are set to release at 7pm (AEDT).
The Mandalorian season 2 trailers
What can we expect from The Mandalorian season 2?
If you haven't watched season 1 yet, you might want to skip this section as we're now in spoiler territory. Consider yourself warned.
The season 1 eventful finale of The Mandalorian finally revealed the titular character's name and saw Moff Gideon wielding the black Mandalorian lightsaber known as the Darksaber. It wrapped up some stuff but also perfectly set the stage for season 2, leaving fans desperately wanting more. Now, Din and The Child are a clan of two, on the lookout for Baby Yoda's own kind.
As expected, not a lot of information is available about what will go down in the second season, but we hope that the new season will explore Baby Yoda's origin. Maybe we'll find out more about his species, his home planet and about any blood relation between him and Yoda.
With the two exploring the universe in the search for The Child's own kind, there's a lot of room for new characters to be introduced and old ones to return, so the trip should be fairly memorable. If the series tells us more about planet Mandalore as well, even better.
Will Baby Yoda be in season 2 of The Mandalorian?
Yes. Given the season 1 ending and The Child's popularity, we're pretty sure we'll see plenty of him in season 2. He is also featured heavily in the trailers so he's not going anywhere anytime soon.
Baby Yoda season 1 screen time
The world might love Baby Yoda, but how long did The Child feature in the first season?
What other characters will appear in The Mandalorian season 2?
Disney has confirmed that guest stars Gina Carano (Cara Dune), Carl Weathers (Greef Karga) and Giancarlo Esposito (Moff Gideon) will all return for season 2. Plus, there are some new players joining the Star Wars series. WWE superstar Sasha Banks, for one, who briefly appears in the season 2 trailer.
Rosario Dawson has been linked to the role of The Clone Wars favourite Ahsoka Tano, while Temuera Morrison is rumoured to play Boba Fett. Katee Sackhoff has also been said to join the cast as Bo-Katan Kryze from Star Wars: Rebels and Timothy Olyphant will play Cobb Vanth. Please note that these casting details have not been officially confirmed.
Are there other Star Wars series we can expect in the near future?
The Mandalorian is only the first Disney+ live-action series set in the Star Wars universe. The media giant is working on two more: a show revolving around Cassian Andor and one that features Obi-Wan Kenobi. We've also heard rumours about a potential Darth Maul series. We can expect some The Mandalorian spin-offs if season 2 goes well.
Unfortunately, these new series don't have premiere dates just yet. The Mandalorian season 3 has already been confirmed, with production scheduled to start in December. That means we will get new episodes in 2021 if the COVID-19 pandemic doesn't impact filming.
Disney+ details
Disney+ offers a generous content library filled with animated classics, family-friendly content and blockbusters. The platform hosts titles not only from Disney itself, but also subsidiaries Marvel, Star Wars, Pixar and National Geographic.
New users are no longer offered free trials so you'll need to sign up directly. However, if you opt into the annual package you can save 16% on your subscription. In the meantime if you're looking for something to watch here's the current best shows on Disney+ or the entire Australian library.
We updated this story on 26 October 2020 with new details about season 2 of The Mandalorian.
Image source: Disney+
Latest Disney+ guides and news
More guides on Finder
Stream the best and save