The top 30 movies for kids on Disney+
From hits like Frozen to classics like Winnie the Pooh, Disney+ has plenty of kids' movies to offer.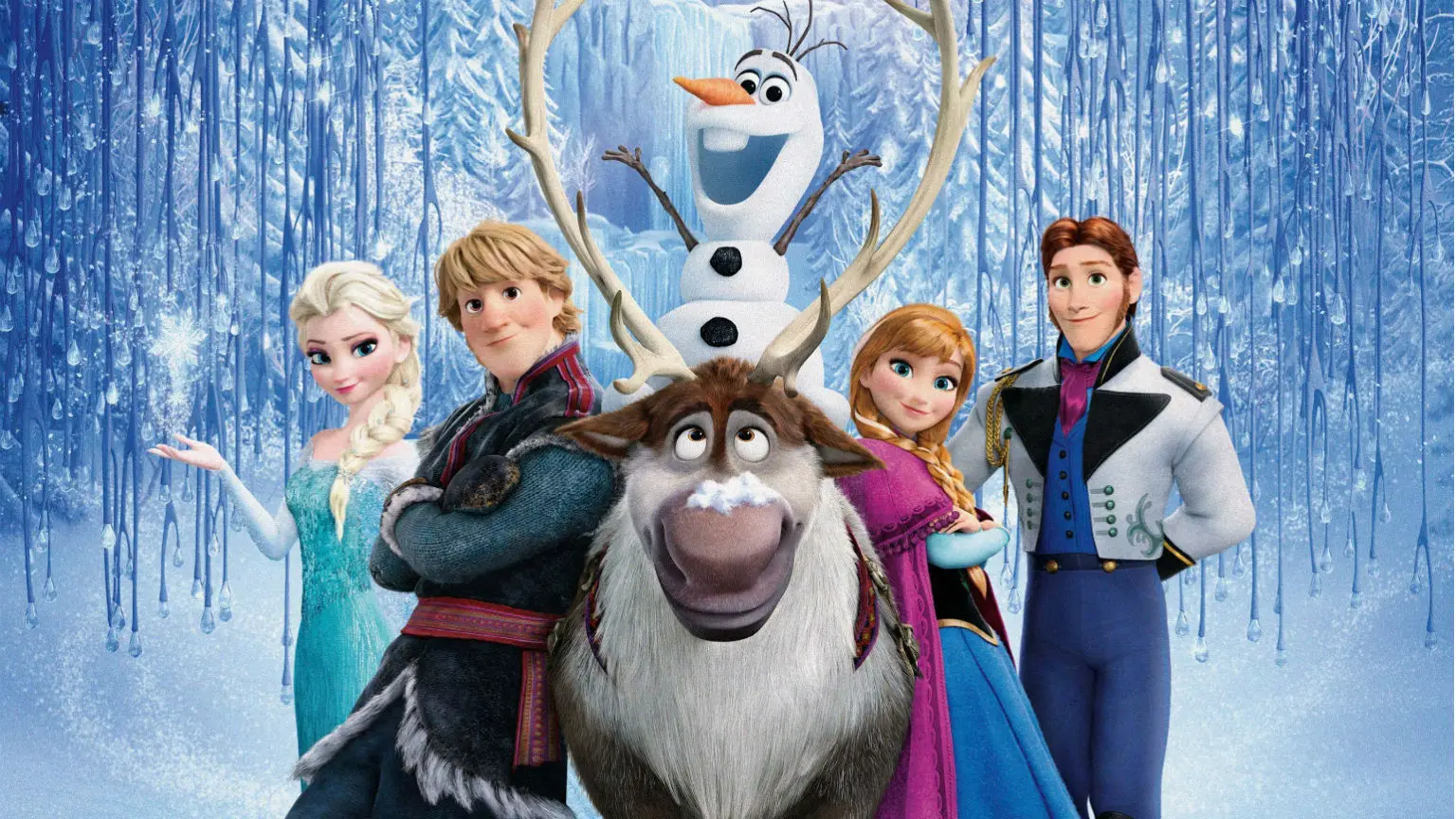 New streaming service Disney+ comes with a large library of titles, among which plenty of movies the little ones can enjoy. The only downside? They might want to watch them over and over again.
The list of highly acclaimed content includes a lot of shorts, so the youngsters won't get bored quickly, but also full-feature gems like Frozen, The Many Adventures of Winnie the Pooh and Cinderella. Needless to say, these make for delightful viewing regardless of age.
After cross-checking all the Disney+ content available with IMDb, we've compiled a list of the best kids' movies now streaming. The platform offers a free seven-day trial, so you can start building a solid watchlist as soon as you sign up.
We collected data on 20 November 2019 from IMDb, but it is subject to change at any time. While we make every attempt to ensure the accuracy of the data, this is intended as a point-in-time analysis of the service and may not be reflective of the voting changes on the Disney+ library.
Top 30 movies for kids
| Title | Average score | Total ratings | Genres |
| --- | --- | --- | --- |
| Presto | 8.4 | 21,255 | Family, Animation, Kids |
| Piper | 8.4 | 22,855 | Family, Animation, Animals & Nature, Kids |
| Partly Cloudy | 8.2 | 18,576 | Family, Animation, Comedy, Kids |
| Day & Night | 8.1 | 15,498 | Family, Animation, Comedy, Kids |
| For the Birds | 8 | 27,188 | Family, Animation, Comedy, Kids |
| La Luna | 8 | 11,801 | Coming of age, Family, Animation, Kids |
| The Band Concert | 7.9 | 2,528 | Music, Family, Animation, Kids |
| Geri's Game | 7.9 | 21,116 | Family, Animation, Kids, Sports |
| Lifted | 7.9 | 16,695 | Family, Animation, Comedy, Kids, Science Fiction |
| Lou | 7.9 | 5,238 | Family, Animation, Comedy, Kids, Action-Adventure |
| Lonesome Ghosts | 7.7 | 1,681 | Family, Animation, Kids |
| Pluto's Christmas Tree | 7.7 | 1,790 | Family, Animation, Kids |
| Burn-E | 7.7 | 9,374 | Family, Animation, Comedy, Kids, Science Fiction |
| Steamboat Willie | 7.6 | 6,449 | Family, Animation, Kids |
| The Many Adventures of Winnie the Pooh | 7.6 | 30,244 | Animation, Kids |
| The Blue Umbrella | 7.6 | 7,900 | Romance, Family, Animation, Kids |
| Disney Milo Murphy's Law | 7.6 | 1,453 | Comedy, Fantasy, Kids, Animation, Action-Adventure |
| Three Little Pigs | 7.5 | 4,561 | Family, Animation, Kids |
| Knick Knack | 7.5 | 12,138 | Family, Animation, Kids |
| Frozen | 7.5 | 528,930 | Fantasy, Animation, Musical, Kids |
| Partysaurus Rex | 7.5 | 5,079 | Family, Animation, Comedy, Kids |
| Riley's First Date? | 7.5 | 5,194 | Coming of age, Family, Animation, Comedy, Kids |
| Bao | 7.5 | 18,501 | Fantasy, Family, Animation, Kids |
| Flowers and Trees | 7.4 | 2,011 | Romance, Family, Animation, Kids |
| Luxo Jr. | 7.3 | 11,976 | Family, Animation, Comedy, Kids |
| Hawaiian Vacation | 7.3 | 6,734 | Family, Animation, Comedy, Kids |
| Tinker Bell and the Legend of the NeverBeast | 7.3 | 6,846 | Fantasy, Animation, Kids, Action-Adventure |
| The Wise Little Hen | 7.2 | 1,493 | Family, Animation, Kids |
| Chef Donald | 7.2 | 702 | Family, Animation, Comedy, Kids |
| Winnie the Pooh | 7.2 | 20,121 | Animation, Musical, Kids |
Image source: Wallpaper cave website
Latest Disney+ guides and news
Related Posts
Stream the best and save