The best sci-fi movies on Disney+ ranked
From Marvel hits to Star Wars blockbusters to animated gems, there's a lot of sci-fi content streaming on Disney+.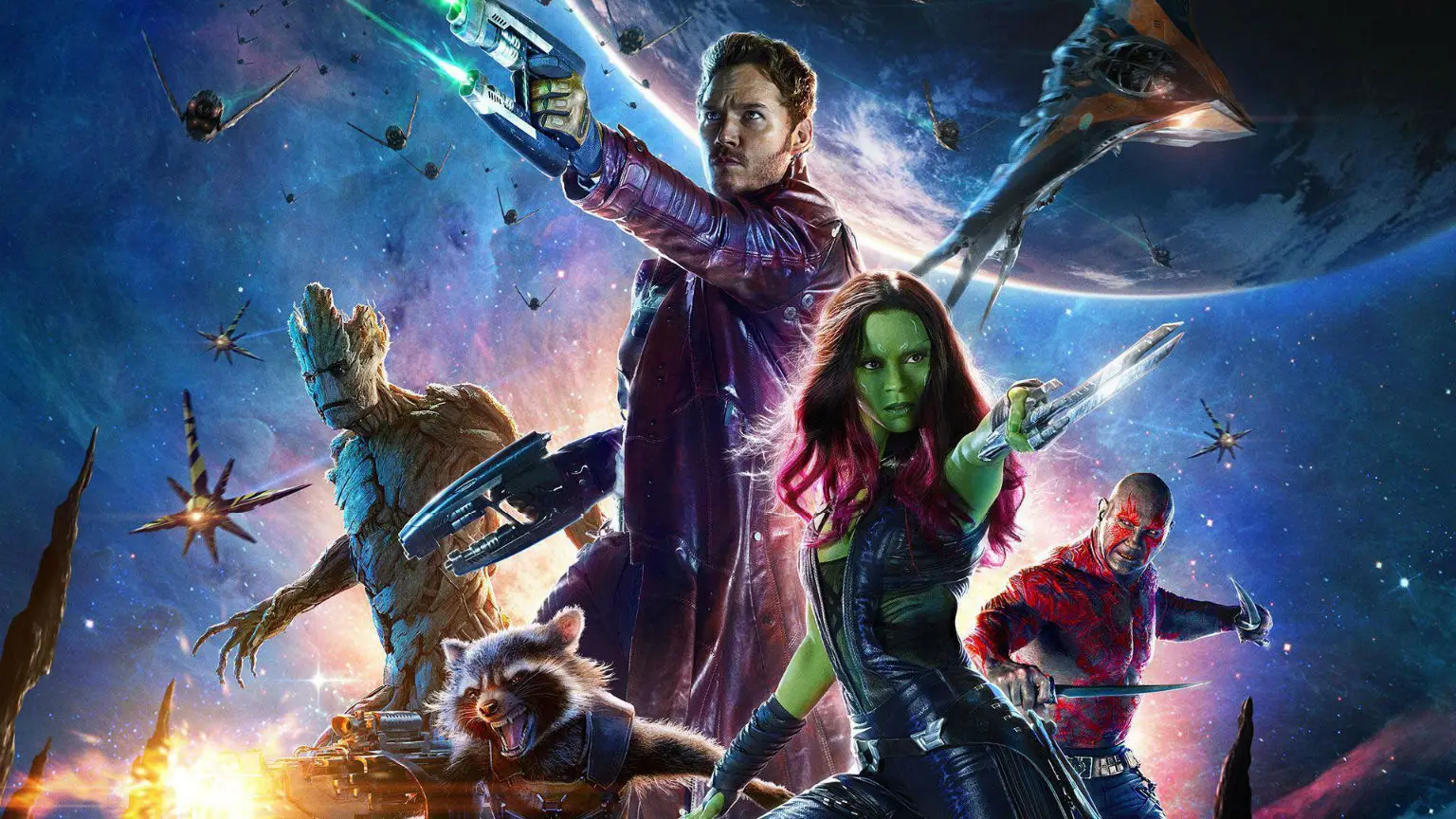 We're reader-supported and may be paid when you visit links to partner sites. We don't compare all products in the market, but we're working on it!
Missed out on Avatar? Want to finally watch the original Star Wars trilogy? Or are you more keen on catching up with everything Marvel put out in the last decade? Not to worry, Disney+ has you covered.
The new streaming service comes with a generous library of content, including plenty of sci-fi movies that will keep fans coming back for more.
After cross-checking all Disney+ titles with IMDb and Rotten Tomatoes, we've compiled a list of the best sci-fi movies currently available.
Read on to see what comes out on top.
Star Wars: Episode V – The Empire Strikes Back
---
Year: 1980
Cast: Mark Hamill, Harrison Ford, Carrie Fisher, Billy Dee Williams, Anthony Daniels
Rotten Tomatoes score: 94% Fresh
IMDb score: 8.7
The second instalment in the Star Wars film series is largely considered to be the best, so there's no wonder it's first on our list. A space opera for the ages, the movie is set three years after the events of the first film.
The Galactic Empire, under the leadership of Darth Vader and the Emperor, pursues Luke Skywalker and the rest of the Rebel Alliance. Meanwhile, Luke studies the Force under Jedi Master Yoda. A richly imaginative visual wonder, The Empire Strikes Back is a classic not only of sci-fi, but cinema in general.
---
Avengers: Infinity War
---
Year: 2018
Cast: Robert Downey Jr., Chris Hemsworth, Mark Ruffalo, Chris Hemsworth, Scarlett Johansson
Rotten Tomatoes score: 85% Fresh
IMDb score: 8.4
The film that sets up Endgame is a wonder in itself, mostly because it shows us the large MCU ensemble cast working together seamlessly. The action follows Earth's mightiest heroes as they band together – some in space, others holding down the fort on our planet – in order to stop Thanos from accomplishing his goal of vanishing half of the universe's population.
Epic in scale and wonderfully acted, Infinity War is equal parts thrilling and heartbreaking. It will also leave you wildly curious about the sequel, so you might want to clear your schedule for a double feature.
---
Avengers: Endgame
---
Year: 2019
Cast: Robert Downey Jr., Chris Hemsworth, Mark Ruffalo, Chris Hemsworth, Scarlett Johansson
Rotten Tomatoes score: 94% Fresh
IMDb score: 8.4
This triumphant sequel picks up after the events of Infinity War and chronicles the Avengers' efforts to grapple with the consequences. While they do their best to move forward, they're also working on a solution that will restore balance across the universe.
Endgame is a movie more than a decade in the making and we're happy to report that it lives up to the hype. Besides wrapping up some storylines for good, it sets up others that will make the audience excited for what comes next. Add in some spectacular action sequences and you've got yourself a satisfying finale to Marvel's well-crafted Infinity Saga.
---
WALL-E
---
Year: 2008
Cast: Ben Burtt, Elissa Knight, Jeff Garlin, Fred Willard
Rotten Tomatoes score: 95% Fresh
IMDb score: 8.4
A thought-provoking Pixar feature, WALL-E is set in the distant future and follows a small waste-collecting robot whose life changes for the better when he meets another robot, EVE. As a result, he embarks on a fascinating space journey – one that will ultimately alter the fate of mankind.
WALL-E is a treat for kids and adults alike thanks to its engaging story and memorable characters. Buckle up for a delightful sci-fi flick full of comedy and heart.
---
Star Wars: Episode VI – Return of the Jedi
---
Year: 1983
Cast: Mark Hamill, Harrison Ford, Carrie Fisher, Billy Dee Williams
Rotten Tomatoes score: 82% Fresh
IMDb score: 8.3
Set one year after The Empire Strikes Back, the third instalment in the Star Wars series centres on Luke Skywalker's attempts to bring Darth Vader back to the light side of the Force. At the same time, the rebels hatch a daring plan to destroy the second Death Star.
Return of the Jedi is a highly entertaining sci-fi adventure that successfully closes the original trilogy. It boasts plenty of thrills and gives the audience a sense of what's to come, while also keeping fans on the edge of the seat the entire time.
---
The Avengers
---
Year: 2012
Cast: Robert Downey Jr., Chris Evans, Scarlett Johansson, Mark Ruffalo, Chris Hemsworth
Rotten Tomatoes score: 92% Fresh
IMDb score: 8.0
It might have come out in 2012, but the first Avengers movie remains just as fun today as it was when it first hit theaters – even considering everything that followed. Seeing these heroes interact for the first time and take on an army of alien invaders will never lose its charm.
When Loki shows up on Earth with mischievous plans, Nick Fury is compelled to launch the Avengers Initiative, which entails bringing together a group of individuals with impressive abilities, who might be able to keep our planet safe. Unfortunately, working together as a team doesn't come natural to these super-powered folks. Oops!
---
Guardians of the Galaxy
---
Year: 2014
Cast: Chris Pratt, Vin Diesel, Bradley Cooper, Zoe Saldana
Rotten Tomatoes score: 91% Fresh
IMDb score: 8.0
Guardians of the Galaxy not only gives Marvel fans a new group of misfits to root for, it's also a superhero comedy that successfully stands on its own. The action revolves around a team of intergalactic criminals who reluctantly agree to work together in order to stop a villain from accomplishing his evil goals.
Colourful, action-packed and boasting an amazing soundtrack, the movie has plenty of heart, which balances out the silliness. By the end, you'll be dying to see what these self-titled guardians will be up to next.
---
The Incredibles
---
Year: 2008
Cast: Craig T. Nelson, Holly Hunter, Sarah Vowell, Spencer Fox, Jason Lee
Rotten Tomatoes score: 97% Fresh
IMDb score: 8.0
The Incredibles is an animated gem superhero fans will adore – the kind of movie that both celebrates and pokes fun at the genre with incredible wit. At the same time, it puts a big emphasis on family, which makes it a treat for viewers of all ages.
Back in the day, Bob Parr was fighting evil as Mr. Incredible. Now, he's living in the suburbs with his family after they all adopted civilian identities. Bored and missing his glory days, Bob gets a chance to get back into the action when a mysterious communication summons him to a remote island for a top-secret assignment. Eventually, he'll need the help of his super-powered family to save the world.
---
Iron Man
---
Year: 2008
Cast: Robert Downey Jr., Gwyneth Paltrow, Terrence Howard
Rotten Tomatoes score: 94% Fresh
IMDb score: 7.9
Tony Stark is a genius billionaire playboy philanthropist who has inherited the defence contractor Stark Industries from his father. When he is captured by a terrorist group, he builds a high-tech armoured suit to escape. Later, he improves the suit and decides to use it to fight evil. A franchise is born.
Robert Downey Jr. is at the top of his game as Tony, a role he will go on to play for more than a decade. Even better, the film acts as both commentary on the war on terror and gripping superhero adventure, featuring seamless CGI effects and a healthy dose of humour. It stands the test of time.
---
Star Wars: Episode VII – The Force Awakens
---
Year: 2015
Cast: Daisy Ridley, John Boyega, Oscar Isaac, Domhnall Gleeson
Rotten Tomatoes score: 93% Fresh
IMDb score: 7.9
The Force Awakens is the first instalment in the Star Wars sequel trilogy and the seventh episode of the nine-part Skywalker saga. The movie is set 30 years after Return of the Jedi and it chronicles Rey, Finn, Poe Dameron and Han Solo's search for Luke Skywalker, as well as their fight in the Resistance against the First Order, a successor to the Galactic Empire.
Populated by both familiar faces and fresh blood, The Force Awakens manages to both breathe new life into the franchise and act as homage to the original trilogy. Clever and funny, it's a brilliant sci-fi adventure you don't want to miss.
---
Thor: Ragnarok
---
Year: 2017
Cast: Chris Hemsworth, Tom Hiddleston, Cate Blanchett, Mark Ruffalo, Tessa Thompson
Rotten Tomatoes score: 93% Fresh
IMDb score: 7.9
After a series of misadventures, Thor finds himself imprisoned on planet Sakaar without his mighty hammer. Consequently, he finds himself in a race against time to get back to Asgard to stop Ragnarok, the destruction of his homeworld, at the hands of Hela, the powerful goddess of death. To do so, he takes part in a deadly gladiatorial contest where he is pitted against former ally the Hulk.
Hilarious and exciting, Thor: Ragnarok embraces the silly side of the god of thunder, rejuvenating the entire series in the process. Prepare to laugh out loud.
---
Avatar
---
Year: 2009
Cast: Sam Worthington, Zoe Saldana, Sigourney Weaver, Michelle Rodriguez
Rotten Tomatoes score: 82% Fresh
IMDb score: 7.8
Jake, a paraplegic, replaces his twin on the Na'vi inhabited Pandora for a corporate mission. But once the natives grow to accept him as one of their own, Jake must decide once and for all where his loyalties actually lie. By the end, he'll be required to take a stand and fight back in a dazzling battle.
Avatar is immersive and visually stunning. With a sequel currently in the works (and more movies to follow after that), there's never been a better time to finally give it a stream.
---
Big Hero 6
---
Year: 2014
Cast: Ryan Potter, Scott Adsit, Jamie Chung
Rotten Tomatoes score: 89% Fresh
IMDb score: 7.8
A family-friendly movie based on an excellent script, Big Hero 6 revolves around Hiro, a robotics prodigy who enlists the help of his trusted companion – adorable robot Baymax – following a devastating turn of events. The two join hands with Hiro's friends to form a team of high-tech heroes.
The movie boasts gorgeous animation and tells an engrossing story. Big Hero 6 soars with action, charm and plenty of heart.
---
Captain America: Civil War
---
Year: 2016
Cast: Chris Evans, Robert Downey Jr., Scarlett Johansson, Sebastian Stan
Rotten Tomatoes score: 91% Fresh
IMDb score: 7.8
When an Avengers mission results in collateral damage, the government decides to implement a law that will give it more control over the super-powered individuals. While one group within the Avengers supports the new law, another opposes it. Friction arises, leading to a full-blown conflict that will have repercussions for the entire team.
Besides breathtaking action scenes, Civil War isn't afraid to explore thought-provoking themes. It also pits beloved characters against each other, which gives it an unexpected dose of emotional depth and sends the franchise in an exciting new direction.
---
Rogue One
---
Year: 2016
Cast: Felicity Jones, Diego Luna, Alan Tudyk, Donnie Yen
Rotten Tomatoes score: 84% Fresh
IMDb score: 7.8
The first movie in a Star Wars anthology series, Rogue One is set directly before Episode IV: A New Hope and focuses on the eponymous group of rebels who obtain the plans to the Death Star, the Empire's ultimate weapon of destruction.
Rogue One features mostly new characters and explores a key event in the Star Wars timeline, with style to spare. If you're new to the franchise, this stand-alone will give you a taste of what to expect.
Image source: Wallpaper cave website
Latest Disney+ guides and news
More guides on Finder
Stream the best and save