The best sci-fi movies on Disney+ ranked
From Marvel hits to Star Wars blockbusters to animated gems, there's a lot of sci-fi content streaming on Disney+.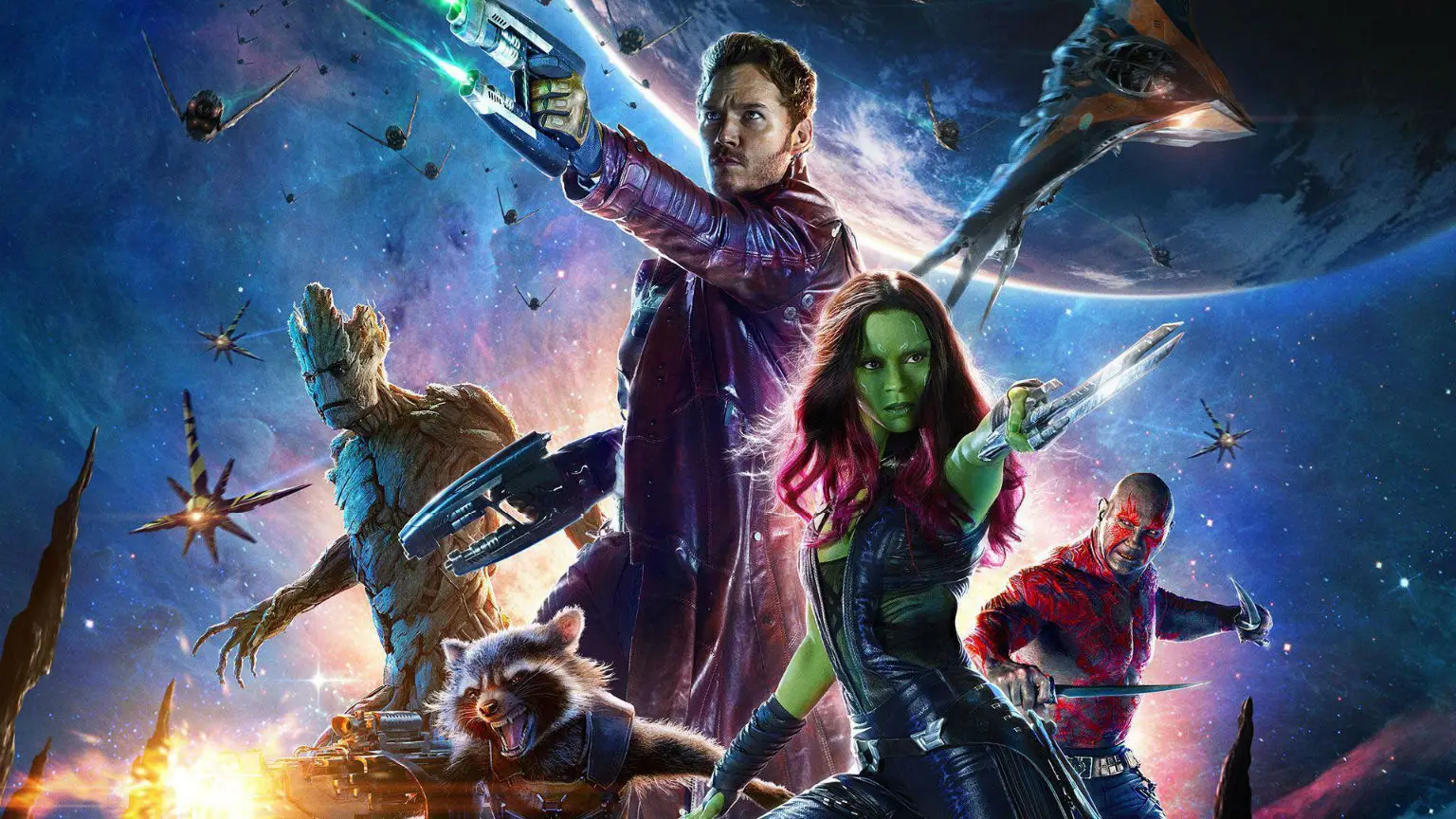 Missed out on Avatar? Want to finally watch the original Star Wars trilogy? Or are you more keen on catching up with everything Marvel put out in the last decade? Not to worry, Disney+ has you covered.
The new streaming service comes with a generous library of content, including plenty of sci-fi movies that will keep fans coming back for more. Besides the big franchise hits, there are also lesser-known titles waiting to be discovered, like Lifted or The Absent Minded Professor.
After cross-checking all Disney+ titles with IMDb, we've compiled a list of the best sci-fi movies currently available. The platform offers a free seven-day trial, so users can start browsing the library and watching content minutes after they sign up.
Now check out the list and see what comes out on top.
We collected data on 20 November 2019 from IMDb, but it is subject to change at any time. While we make every attempt to ensure the accuracy of the data, this is intended as a point-in-time analysis of the service and may not be reflective of the voting changes on the Disney+ library.
Best sci-fi movies on Disney+
| Title | Average score | Total ratings | Genres |
| --- | --- | --- | --- |
| Star Wars: Episode V - The Empire Strikes Back | 8.7 | 1,079,027 | Action-Adventure, Science Fiction |
| Star Wars | 8.6 | 1,147,565 | Action-Adventure, Science Fiction |
| Avengers: Infinity War | 8.5 | 725,561 | Superhero, Fantasy, Action-Adventure, Science Fiction |
| Avengers: Endgame | 8.5 | 603,778 | Superhero, Fantasy, Action-Adventure, Science Fiction |
| WALL·E | 8.4 | 931,581 | Family, Animation, Action-Adventure, Science Fiction |
| Star Wars: Episode VI - Return of the Jedi | 8.3 | 883,021 | Action-Adventure, Science Fiction |
| The Avengers | 8 | 1,207,093 | Superhero, Fantasy, Action-Adventure, Science Fiction |
| Guardians of the Galaxy | 8 | 981,018 | Superhero, Comedy, Action-Adventure, Science Fiction |
| Iron Man | 7.9 | 887,363 | Superhero, Action-Adventure, Science Fiction |
| Lifted | 7.9 | 16,695 | Family, Animation, Comedy, Kids, Science Fiction |
| Star Wars: Episode VII - The Force Awakens | 7.9 | 800,201 | Action-Adventure, Science Fiction |
| Thor: Ragnarok | 7.9 | 518,811 | Superhero, Fantasy, Comedy, Action-Adventure, Science Fiction |
| Avatar | 7.8 | 1,066,831 | Action-Adventure, Science Fiction |
| Big Hero 6 | 7.8 | 382,057 | Superhero, Family, Animation, Action-Adventure, Science Fiction |
| Captain America: Civil War | 7.8 | 609,142 | Superhero, Action-Adventure, Science Fiction |
| Rogue One | 7.8 | 494,648 | Action-Adventure, Science Fiction |
| Burn-E | 7.7 | 9,374 | Family, Animation, Comedy, Kids, Science Fiction |
| Captain America: The Winter Soldier | 7.7 | 687,829 | Superhero, Action-Adventure, Science Fiction |
| Incredibles 2 | 7.7 | 219,250 | Superhero, Family, Animation, Action-Adventure, Science Fiction |
| Guardians of the Galaxy Vol. 2 | 7.6 | 511,185 | Superhero, Comedy, Action-Adventure, Science Fiction |
| Star Wars: Episode III - Revenge of the Sith | 7.5 | 655,549 | Action-Adventure, Science Fiction |
| Escape from the Jedi Temple | 7.5 | 182 | Animation, Comedy, Action-Adventure, Science Fiction |
| Raid on Coruscant | 7.5 | 98 | Animation, Comedy, Action-Adventure, Science Fiction |
| Phineas and Ferb the Movie: Across the 2nd Dimension | 7.4 | 7,176 | Family, Animation, Comedy, Action-Adventure, Science Fiction |
| Race for the Holocrons | 7.4 | 111 | Animation, Comedy, Action-Adventure, Science Fiction |
| Clash of the Skywalkers | 7.4 | 86 | Animation, Comedy, Action-Adventure, Science Fiction |
| Clash of the Skywalkers | 7.4 | 86 | Animation, Comedy, Action-Adventure, Science Fiction |
| Frankenweenie | 7.3 | 10,617 | Parody, Drama, Science Fiction |
| Ant-Man | 7.3 | 523,485 | Superhero, Comedy, Action-Adventure, Science Fiction |
| Black Panther | 7.3 | 551,515 | Superhero, Action-Adventure, Science Fiction |
| Avengers: Age of Ultron | 7.3 | 689,160 | Superhero, Action-Adventure, Science Fiction |
| 20,000 Leagues Under the Sea | 7.2 | 26,656 | Family, Action-Adventure, Science Fiction |
| Treasure Planet | 7.2 | 93,353 | Family, Animation, Action-Adventure, Science Fiction |
| Lilo & Stitch | 7.2 | 154,877 | Fantasy, Family, Animation, Action-Adventure, Science Fiction |
| Iron Man Three | 7.2 | 711,752 | Superhero, Action-Adventure, Science Fiction |
| Star Wars: Episode VIII - The Last Jedi | 7.1 | 483,151 | Action-Adventure, Science Fiction |
| Ant-Man and the Wasp | 7.1 | 266,956 | Superhero, Comedy, Action-Adventure, Science Fiction |
| Journey to the Center of the Earth | 7 | 14,338 | Family, Survival, Action-Adventure, Science Fiction |
| Iron Man 2 | 7 | 677,239 | Superhero, Action-Adventure, Science Fiction |
| Atlantis: The Lost Empire | 6.9 | 95,089 | Fantasy, Family, Animation, Action-Adventure, Science Fiction |
| Captain America: The First Avenger | 6.9 | 689,079 | Superhero, Action-Adventure, Science Fiction |
| Frankenweenie | 6.9 | 91,580 | Parody, Drama, Animation, Science Fiction |
| Thor: The Dark World | 6.9 | 557,624 | Superhero, Fantasy, Action-Adventure, Science Fiction |
| Solo: A Star Wars Story | 6.9 | 242,707 | Crime, Action-Adventure, Science Fiction |
| Captain Marvel | 6.9 | 373,666 | Superhero, Action-Adventure, Science Fiction |
| The Absent Minded Professor | 6.8 | 6,668 | Family, Comedy, Science Fiction |
| TRON | 6.8 | 107,727 | Family, Action-Adventure, Science Fiction |
| Meet the Robinsons | 6.8 | 81,816 | Family, Animation, Action-Adventure, Science Fiction |
| Tron | 6.8 | 300,483 | Action-Adventure, Science Fiction |
| Star Wars: Episode II - Attack of the Clones | 6.6 | 589,108 | Action-Adventure, Science Fiction |
| Recess: School's Out | 6.6 | 8,730 | Family, Animation, Comedy, Science Fiction |
| John Carter | 6.6 | 245,363 | Fantasy, Family, Action-Adventure, Science Fiction |
| The Rocketeer | 6.5 | 49,495 | Family, Action-Adventure, Science Fiction |
| Star Wars: Episode I - The Phantom Menace | 6.5 | 669,270 | Action-Adventure, Science Fiction |
| Escape to Witch Mountain | 6.4 | 8,465 | Fantasy, Family, Action-Adventure, Science Fiction |
| Zenon: Girl of the 21st Century | 6.4 | 6,074 | Coming of age, Comedy, Science Fiction |
| Fuzzbucket | 6.4 | 244 | Coming of age, Family, Comedy, Buddy, Science Fiction |
| Tomorrowland | 6.4 | 164,103 | Action-Adventure, Science Fiction |
| Honey, I Shrunk the Kids | 6.3 | 132,868 | Family, Comedy, Action-Adventure, Science Fiction |
| Smart House | 6.3 | 5,625 | Drama, Coming of age, Comedy, Science Fiction |
| Lilo & Stitch 2: Stitch Has a Glitch | 6.3 | 10,800 | Dance, Family, Animation, Comedy, Kids, Science Fiction |
| Z-O-M-B-I-E-S | 6.3 | 2,514 | Coming of age, Musical, Science Fiction |
| Stitch! The Movie | 6.2 | 7,394 | Family, Animation, Comedy, Science Fiction |
| Sky High | 6.2 | 73,772 | Superhero, Family, Comedy, Action-Adventure, Science Fiction |
| Leroy & Stitch | 6.2 | 4,418 | Family, Animation, Comedy, Action-Adventure, Science Fiction |
| The Computer Wore Tennis Shoes | 6.1 | 3,952 | Crime, Comedy, Science Fiction |
| The Strongest Man in the World | 6.1 | 2,427 | Family, Comedy, Science Fiction |
| The Cat from Outer Space | 6.1 | 3,941 | Family, Comedy, Science Fiction |
| Invisible Sister | 6.1 | 2,102 | Comedy, Science Fiction |
| The Black Hole | 6 | 21,561 | Thriller, Action-Adventure, Science Fiction |
| Stepsister from Planet Weird | 6 | 1,260 | Family, Comedy, Science Fiction |
| Return from Witch Mountain | 5.9 | 4,084 | Family, Action-Adventure, Science Fiction |
| Zenon: The Zequel | 5.9 | 3,230 | Comedy, Science Fiction |
| Star Wars: The Clone Wars | 5.9 | 51,407 | Action-Adventure, Science Fiction |
| Minutemen | 5.8 | 5,012 | Comedy, Action-Adventure, Science Fiction |
| The Brave Little Toaster Goes to Mars | 5.7 | 1,265 | Animation, Kids, Action-Adventure, Science Fiction |
| Pixel Perfect | 5.7 | 3,008 | Coming of age, Music, Comedy, Science Fiction |
| Race to Witch Mountain | 5.7 | 52,386 | Thriller, Family, Action-Adventure, Science Fiction |
| Up, Up, and Away! | 5.6 | 1,669 | Superhero, Coming of age, Fantasy, Comedy, Science Fiction |
| Zenon: Z3 | 5.5 | 2,254 | Coming of age, Comedy, Science Fiction |
| How to Build a Better Boy | 5.5 | 2,396 | Comedy, Action-Adventure, Science Fiction |
| Mars Needs Moms | 5.4 | 20,105 | Family, Animation, Action-Adventure, Science Fiction |
| The Spaceman and King Arthur | 5.3 | 851 | Fantasy, Family, Comedy, Action-Adventure, Science Fiction |
| Flubber | 5.3 | 79,793 | Family, Comedy, Science Fiction |
| The Proud Family Movie | 5.3 | 1,376 | Family, Animation, Comedy, Science Fiction |
| Can of Worms | 5.1 | 714 | Coming of age, Comedy, Science Fiction |
| G-Force | 5.1 | 40,158 | Spy/Espionage, Family, Comedy, Action-Adventure, Science Fiction |
| Zapped | 5.1 | 3,578 | Coming of age, Comedy, Science Fiction |
| My Favorite Martian | 5 | 12,247 | Comedy, Science Fiction |
| Skyrunners | 5 | 1,007 | Action-Adventure, Science Fiction |
| Honey, We Shrunk Ourselves! | 4.9 | 11,980 | Fantasy, Comedy, Action-Adventure, Science Fiction |
| Honey, I Blew Up the Kid | 4.8 | 38,556 | Family, Comedy, Science Fiction |
| The Poof Point | 4.7 | 476 | Coming of age, Comedy, Science Fiction |
| Underdog | 4.7 | 18,632 | Superhero, Parody, Family, Action-Adventure, Science Fiction |
| Iron Man & Hulk: Heroes United | 4.7 | 1,959 | Superhero, Animation, Action-Adventure, Science Fiction |
| Super Buddies | 4.3 | 1,034 | Superhero, Family, Comedy, Action-Adventure, Science Fiction |
| Inspector Gadget | 4.1 | 42,914 | Police/Cop, Family, Comedy, Action-Adventure, Science Fiction |
Image source: Wallpaper cave website
Latest Disney+ guides and news
Related Posts
Stream the best and save