The 10 top rated Pixar movies on Disney+
These animated wonders will delight kids and adults alike.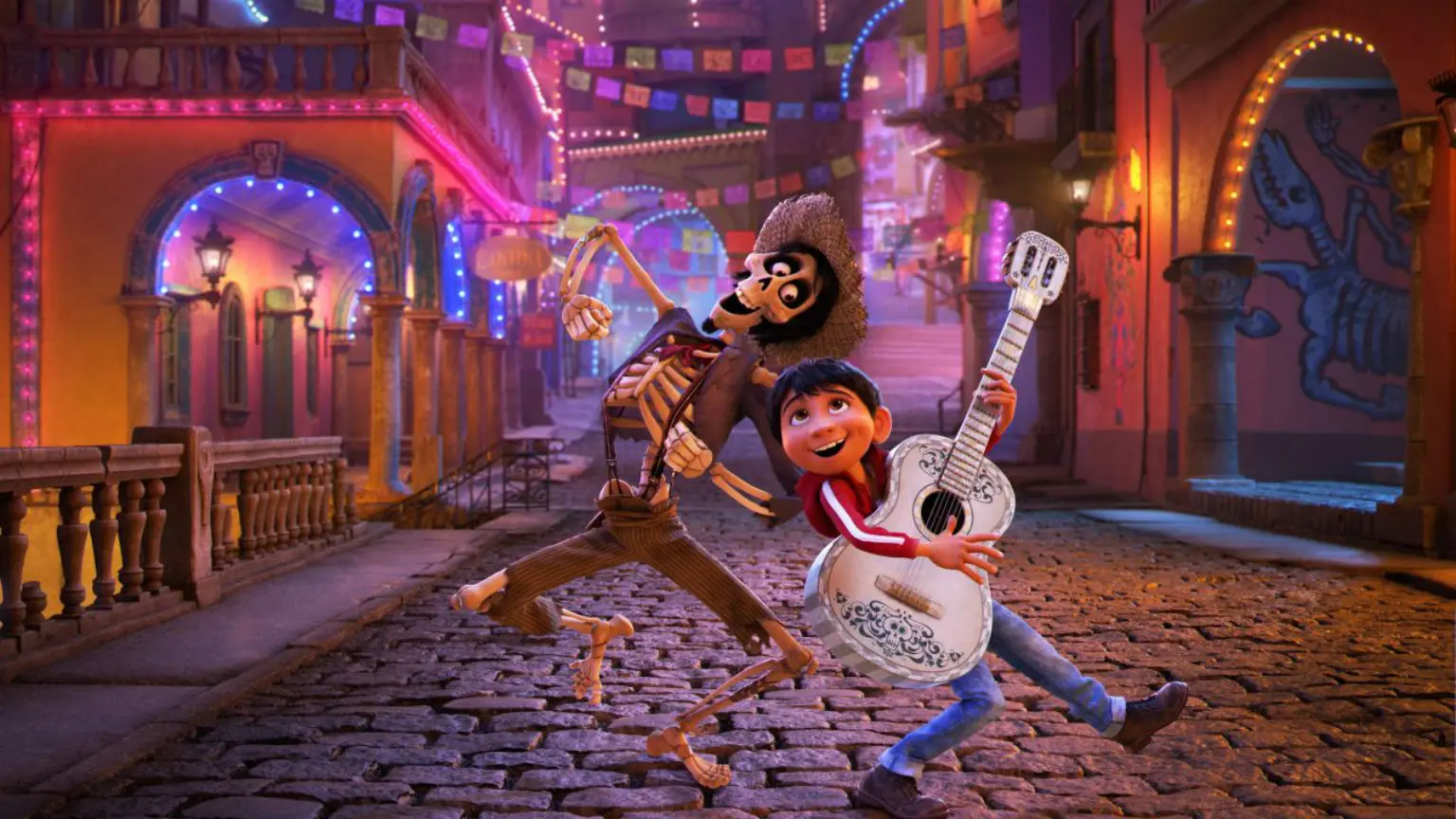 We're reader-supported and may be paid when you visit links to partner sites. We don't compare all products in the market, but we're working on it!
Pixar never fails to impress, particularly due to the company's trademark gorgeous animation and immersive storytelling abilities. Consequently, the fact that streaming service Disney+ has a vast collection of Pixar titles in its library is reason for celebration.
From shorts to full-feature films, fans have plenty of titles to keep them busy, including beloved movies like Wall-E, Toy Story, Ratatouille and Finding Nemo. Or, if you're after something new, you can always check out original series Forky Asks a Question and Pixar IRL.
The list below shows the 10 Pixar movies available on Disney+ with the highest combined rankings on IMDb and Rotten Tomatoes. If you plan a Pixar binge, you'll know where to start.
---
Coco
---
Year: 2017
Cast: Anthony Gonzalez, Gael García Bernal, Benjamin Bratt
Rotten Tomatoes score: 97% Fresh
IMDb score: 8.4
Coco is a colourful, heartwarming tale that centres on aspiring musician Miguel, who suffers due to his family's ancestral ban on music. It all changes when he makes an unforgettable journey to the Land of the Dead in order to find his great-great-grandfather, a legendary singer.
Once there, Miguel befriends charming trickster Hector. Together, they try to unlock the real story behind Miguel's family history.
Visually stunning and rich in detail, Coco is so enchanting that viewers of all ages will be glued to the screen.
---
WALL-E
---
Year: 2008
Cast: Ben Burtt, Elissa Knight, Jeff Garlin
Rotten Tomatoes score: 95% Fresh
IMDb score: 8.4
Set in the distant future, WALL-E follows the titular character, a small waste-collecting robot whose life changes when he meets a shiny search robot called EVE.
Besides discovering a new purpose in life, WALL-E also inadvertently stumbles upon the key to the planet's future and embarks on an exciting adventure across the galaxy.
Moving, brilliantly animated and endlessly creative, WALL-E is the type of memorable movie that will stay with you for a very long time.
---
Toy Story
---
Year: 1995
Cast: Tom Hanks, Tim Allen, Don Rickles
Rotten Tomatoes score: 100% Fresh
IMDb score: 8.3
While the entire Toy Story franchise is well worth your attention, the first instalment stands the test of time as a triumph in both animation and storytelling. It's the first feature Pixar made, as well as the first entirely computer-animated film to ever grace the big screen. Even more impressive.
The narrative revolves around a toy cowboy who has long enjoyed a place of honour as the favourite among six-year-old Andy's menagerie of toys. However, he feels threatened upon the arrival of Buzz Lightyear, the coolest space action figure ever made. As a result, he plots to get rid of Buzz, only for his plan to spectacularly backfire.
Toy Story is populated by wonderful characters and tells a universal story with style to spare. If you haven't seen it yet, give it a stream ASAP.
---
Up
---
Year: 2009
Cast: Edward Asner, Jordan Nagai, John Ratzenberger
Rotten Tomatoes score: 98% Fresh
IMDb score: 8.2
Up follows Carl, an old widower who goes off on an adventure in his flying house. He's looking for Paradise Falls, his wife's dream destination.
Carl is not alone, because stowed away on his front porch is an excitable eight-year-old wilderness explorer. Together, the two team up to battle with a vicious band of beasts and villains.
The movie is thrilling and heartwarming, causing the audience to experience a rollercoaster of emotions along the way.
---
Inside Out
---
Year: 2015
Cast: Amy Poehler, Bill Hader, Phyllis Smith, Richard Kind, Lewis Black
Rotten Tomatoes score: 98% Fresh
IMDb score: 8.1
Meet 11-year-old Riley, who has to leave her life behind and move with her family to San Francisco. Once there, she and her five core emotions – Fear, Anger, Joy, Disgust and Sadness – struggle to cope with her new surroundings.
The five emotions live in Headquarters, the control centre inside Riley's mind, where they help advise her through everyday life. But while Joy is struggling to keep things positive, Sadness may have a big say in what happens next.
An ambitious and ingenious story, Inside Out greatly benefits from excellent comedic timing and plenty of heartfelt moments. By the end, it will give you plenty to think about.
---
Finding Nemo
---
Year: 2003
Cast: Albert Brooks, Ellen DeGeneres, Alexander Gould
Rotten Tomatoes score: 99% Fresh
IMDb score: 8.1
An underwater adventure for the ages, Finding Nemo follows the momentous journey of an overprotective clownfish named Marlin, who accidentally gets separated from his son Nemo in the Great Barrier Reef.
As the name of the movie suggests, Marlin goes on a quest to recover his son, aided by Dory, a friendly-but-forgetful Pacific regal blue tang. Along the way, he learns new things about not only the world, but also himself.
This is another movie that proves Pixar's knack for telling a complex story that involves well-crafted characters and a good amount of heart. Just keep swimming!
---
Monsters, Inc.
---
Year: 2001
Cast: Billy Crystal, John Goodman, Mary Gibbs, Steve Buscemi
Rotten Tomatoes score: 96% Fresh
IMDb score: 8.0
In Monstropolis, best friends Sulley and Mike are the top scarers working at Monsters, Inc., a scream processing factory. But when one unafraid human girl makes it through to their world, they realise that things may not be exactly what they were led to believe.
The two friends are exiled to the girl's universe where they stumble upon the Abominable Snowman, a fellow refugee. Will they manage to find their way back home?
Solid writing and great gags make Monsters, Inc. an absolute delight. Add in an excellent cast and you've got yourself an instant hit, just as refreshing today as it was when it hit the screen for the first time.
---
The Incredibles
---
Year: 2004
Cast: Craig T. Nelson, Samuel L. Jackson, Holly Hunter, Jason Lee
Rotten Tomatoes score: 97% Fresh
IMDb score: 8.0
One of the best superhero movies out there, The Incredibles revolves around a family of super-powered individuals trying to live a quiet, suburban life. Mr. Incredible isn't taking his circumstances too well, though. He struggles with boredom and a bulging waistline.
Itching to get back into action, he gets his chance when a mysterious communication summons him to a remote island for a top-secret assignment. Unfortunately, things aren't always what they seem, so it will be up to his family to lend a helping hand.
The Incredibles is witty, spellbinding and highly enjoyable, whether you're a fan of the superhero genre or not. Buckle up for a glorious adventure!
---
Ratatouille
---
Year: 2007
Cast: Brad Garrett, Lou Romano, Patton Oswalt
Rotten Tomatoes score: 96% Fresh
IMDb score: 8.0
Ratatouille is the story of Remy, a rat with big dreams of becoming a famed chef. Unfortunately, his aspirations seem unattainable, as cooking is generally a rodent-phobic profession.
Yet, Remy doesn't get discouraged. When fate takes him to Paris, he forms an unlikely partnership with Linguini, the garbage boy at a fancy restaurant. Together, the two set into motion a chain of extraordinary events that turns the culinary world upside down.
Hilarious and inspirational, Ratatouille is a nice reminder that pursuing your goals is fulfilling no matter how far-fetched they may seem. Stream it when you need a generous dose of motivation.
---
A Bug's Life
---
Year: 1998
Cast: Dave Foley, Julia Louis-Dreyfus, Hayden Panettiere
Rotten Tomatoes score: 92% Fresh
IMDb score: 7.2
Are you ready to enter the mysterious underground world of insects? A Bug's Life revolves around a colony of ants who seasonally gather food for themselves and a wild gang of rowdy grasshoppers.
When bumbling worker ant Flik destroys the food supply, the grasshoppers threaten to kill the ants if they don't produce a new supply in record time. Consequently, Flik leaves the anthill in search of help. Can a group of down-on-their-luck traveling circus insects in need of a job do the trick?
A Bug's Life is funny and suspenseful. A cute animated tale for all ages – but especially kids, as long as they're not afraid of feisty insects.
---
Latest Disney+ guides and news
More guides on Finder
Stream the best and save