The 40 top rated Pixar movies on Disney+
These animated wonders will delight kids and adults alike.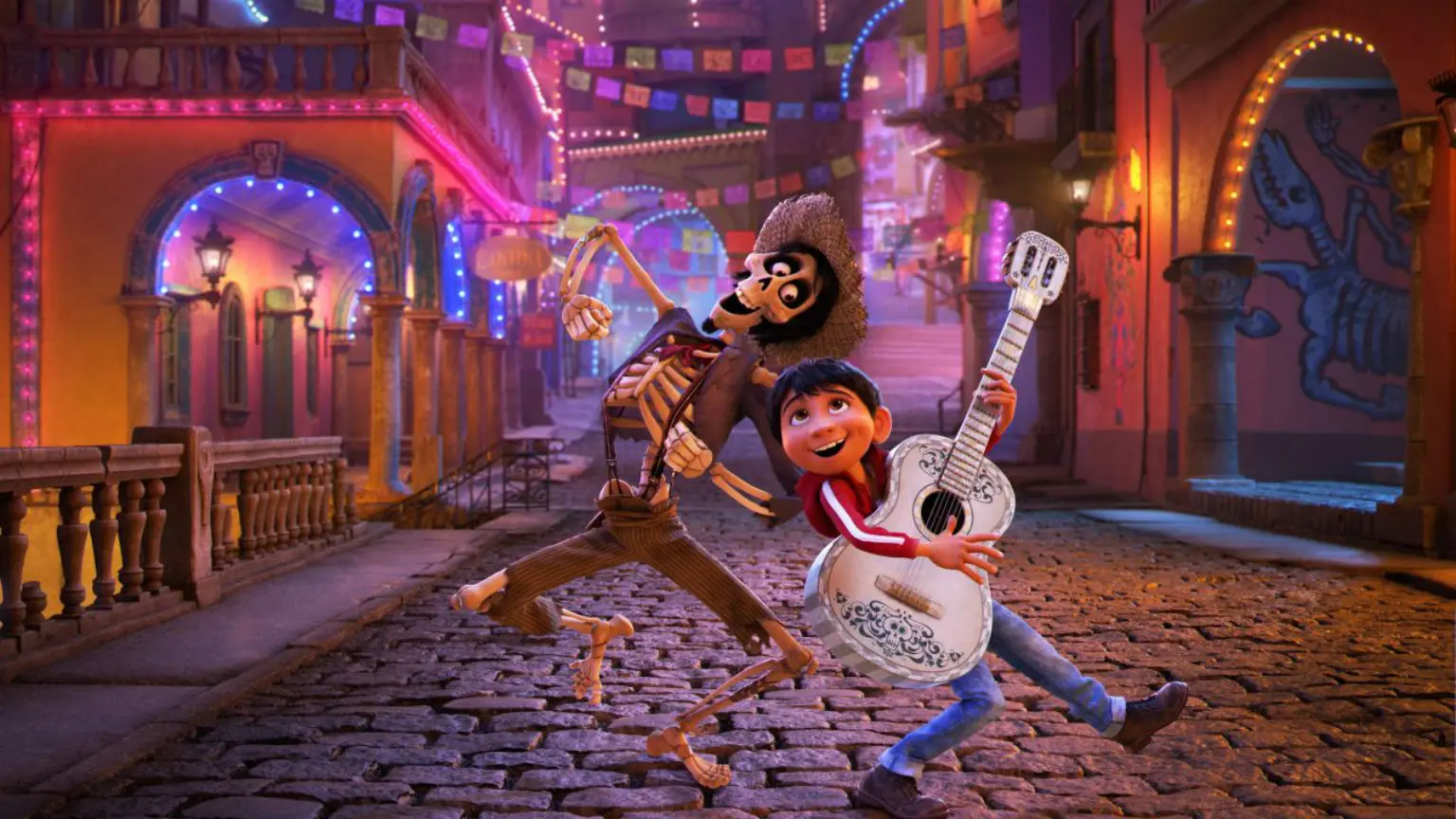 Pixar never fails to impress, particularly due to the company's trademark gorgeous animation and immersive storytelling abilities. Consequently, the fact that streaming service Disney+ has a vast collection of Pixar titles in its library is reason for celebration.
From shorts to full-feature films, fans have plenty of titles to keep them busy, including beloved movies like Wall-E, Toy Story, Ratatouille and Finding Nemo. Or, if you're after something new, you can always check out original series Forky Asks a Question and Pixar IRL.
The list below shows the 40 Pixar movies available on Disney+ with the highest weighted average audience rating on IMDb. For each title, we've also shown the number of individual ratings the show has received on the service. More ratings generally means a more reliable score.
The service comes with a free seven-day trial, so you can start watching these animated masterpieces immediately.
The top 40 Pixar films on Disney+
| Title | Average score | Total ratings | Tomatometer | Genres |
| --- | --- | --- | --- | --- |
| WALL·E | 8.4 | 931,581 | 95% | Family, Animation, Action-Adventure, Science Fiction |
| Presto | 8.4 | 21,255 | N/A | Family, Animation, Kids |
| Coco | 8.4 | 305,923 | 97% | Music, Fantasy, Family, Animation |
| Piper | 8.4 | 22,855 | N/A | Family, Animation, Animals & Nature, Kids |
| Toy Story | 8.3 | 823,200 | 100% | Family, Animation, Comedy, Action-Adventure, Buddy |
| Toy Story 3 | 8.3 | 707,548 | 98% | Drama, Thriller, Family, Animation, Comedy |
| Up | 8.2 | 869,821 | 98% | Drama, Family, Animation, Action-Adventure, Buddy |
| Partly Cloudy | 8.2 | 18,576 | N/A | Family, Animation, Comedy, Kids |
| Inside Out | 8.2 | 556,340 | 98% | Coming of age, Family, Animation |
| Finding Nemo | 8.1 | 889,997 | 99% | Family, Animation, Comedy, Action-Adventure |
| Day & Night | 8.1 | 15,498 | N/A | Family, Animation, Comedy, Kids |
| Monsters, Inc. | 8 | 760,444 | 96% | Family, Animation, Comedy, Buddy |
| For the Birds | 8 | 27,188 | N/A | Family, Animation, Comedy, Kids |
| The Incredibles | 8 | 618,548 | 97% | Superhero, Family, Animation, Action-Adventure |
| Ratatouille | 8 | 595,757 | 96% | Family, Animation, Comedy |
| La Luna | 8 | 11,801 | N/A | Coming of age, Family, Animation, Kids |
| Toy Story 2 | 7.9 | 490,870 | 100% | Family, Animation, Comedy, Action-Adventure |
| Geri's Game | 7.9 | 21,116 | N/A | Family, Animation, Kids, Sports |
| Lifted | 7.9 | 16,695 | N/A | Family, Animation, Comedy, Kids, Science Fiction |
| Lou | 7.9 | 5,238 | 82% | Family, Animation, Comedy, Kids, Action-Adventure |
| The Pixar Story | 7.8 | 5,234 | N/A | Documentary, Family |
| Incredibles 2 | 7.7 | 221,068 | 94% | Superhero, Family, Animation, Action-Adventure |
| Burn-E | 7.7 | 9,374 | N/A | Family, Animation, Comedy, Kids, Science Fiction |
| Jack-Jack Attack | 7.6 | 13,369 | N/A | Fantasy, Family, Animation, Comedy |
| The Blue Umbrella | 7.6 | 7,900 | N/A | Romance, Family, Animation, Kids |
| Knick Knack | 7.5 | 12,138 | N/A | Family, Animation, Kids |
| Partysaurus Rex | 7.5 | 5,079 | N/A | Family, Animation, Comedy, Kids |
| Riley's First Date? | 7.5 | 5,194 | N/A | Coming of age, Family, Animation, Comedy, Kids |
| Bao | 7.5 | 18,501 | 100% | Fantasy, Family, Animation, Kids |
| Luxo Jr. | 7.3 | 11,976 | N/A | Family, Animation, Comedy, Kids |
| Monsters University | 7.3 | 300,010 | 80% | Coming of age, Animation, Comedy, Buddy |
| Hawaiian Vacation | 7.3 | 6,734 | N/A | Family, Animation, Comedy, Kids |
| Finding Dory | 7.3 | 220,479 | 94% | Family, Animation, Comedy, Action-Adventure |
| A Bug's Life | 7.2 | 251,981 | 92% | Family, Animation, Comedy |
| Lava | 7.2 | 12,994 | N/A | Romance, Family, Animation, Musical |
| Cars | 7.1 | 339,744 | 75% | Family, Animation, Comedy, Sports |
| Mike's New Car | 7.1 | 11,289 | N/A | Family, Animation, Comedy, Kids, Buddy |
| Your Friend the Rat | 7.1 | 4,670 | N/A | Family, Animation, Comedy, Kids |
| Brave | 7.1 | 347,475 | 78% | Coming of age, Fantasy, Family, Animation |
| Small Fry | 7.1 | 4,936 | N/A | Family, Animation, Kids |
Image source: Wallpapersite website
Latest Disney+ guides and news
Related Posts
Stream the best and save