The 15 best National Geographic shows on Disney+
If you like to take your regular dose of binge-watching with a side of educational titles, you're in the right place.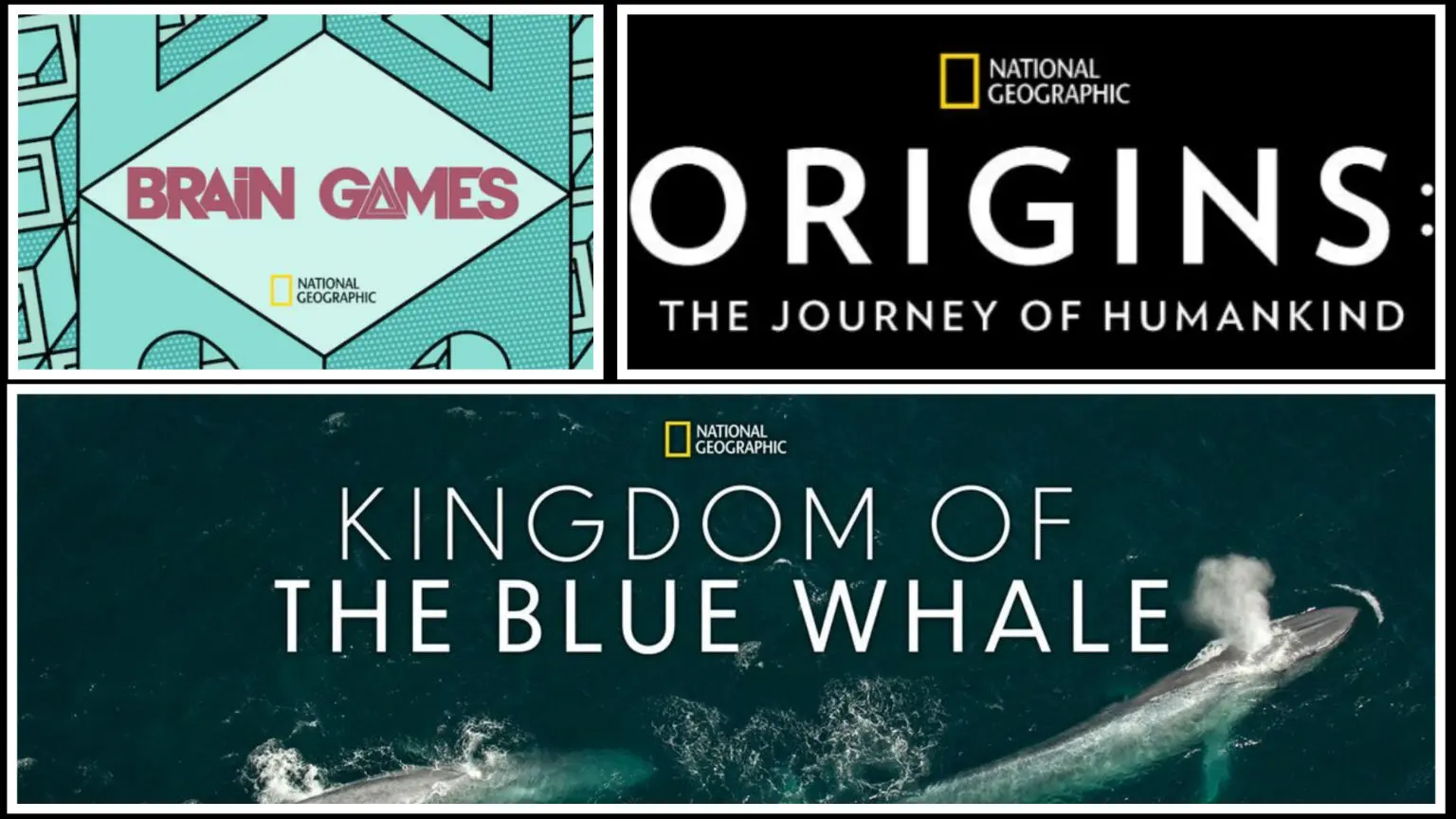 When thinking of Disney+, National Geographic content might not be the first thing that comes to mind. Even so, the Disney subsidiary has plenty to offer, from exciting game shows like Brain Games to exclusive series like The World According to Jeff Goldblum.
Some of these shows will be delightful for the entire family, while others will help you expand your horizons and knowledge. If you're a lover of animals, we particularly recommend starting your binge with Dr. Oakley, Yukon Vet and The Incredible Dr. Pol.
After cross-checking all Disney+ titles with IMDb, we've compiled a list of the best National Geographic content on the platform. The service comes with a free seven-day trial, so you can add these titles to your watchlist as soon as you sign up.
Once new National Geographic title Pick of the Litter comes out in December, so maybe we can expect the cute dogs to jump their way to the top of the list.
We collected data on 20 November 2019 from IMDb, but it is subject to change at any time. While we make every attempt to ensure the accuracy of the data, this is intended as a point-in-time analysis of the service and may not be reflective of the voting changes on the Disney+ library.
The 15 best National Geographic shows on Disney+
| Title | Average score | Total ratings | Genres |
| --- | --- | --- | --- |
| The Incredible Dr. Pol | 8.7 | 889 | Medical, Reality, Family, Animals & Nature |
| Brain Games | 8.3 | 2,714 | Game Show / Competition, Family, Docuseries, Kids |
| Dr. Oakley, Yukon Vet | 8.2 | 271 | Medical, Reality, Family, Docuseries, Animals & Nature, Action-Adventure |
| Free Solo | 8.2 | 40,449 | Documentary, Action-Adventure, Sports |
| The World According to Jeff Goldblum | 8.2 | 369 | Docuseries |
| Great Migrations | 8.1 | 679 | Survival, Docuseries, Animals & Nature |
| Gordon Ramsay: Uncharted | 8 | 254 | Travel, Reality, Docuseries, Lifestyle, Action-Adventure |
| Science Fair | 7.7 | 366 | Documentary, Family |
| Kingdom of the Blue Whale | 7.3 | 72 | Documentary, Family, Animals & Nature |
| Titanic: 20 Years Later with James Cameron | 7.3 | 191 | Documentary, Historical |
| Wild Yellowstone | 7.2 | 26 | Travel, Docuseries, Animals & Nature |
| Sea of Hope | 7.1 | 20 | Documentary, Family, Animals & Nature, Action-Adventure |
| Origins: The Journey of Humankind | 6.8 | 340 | Historical, Docuseries |
| Atlantis Rising | 6.8 | 179 | Documentary, Historical |
| Stonehenge: Decoded | 6.6 | 118 | Documentary |
Image source: What's on Disney+ website
Latest Disney+ guides and news
Related Posts
Stream the best and save