The 50 best kids' shows to watch on Disney+
While Disney+ offers plenty of content for adults, kids will have a blast with the new streaming service.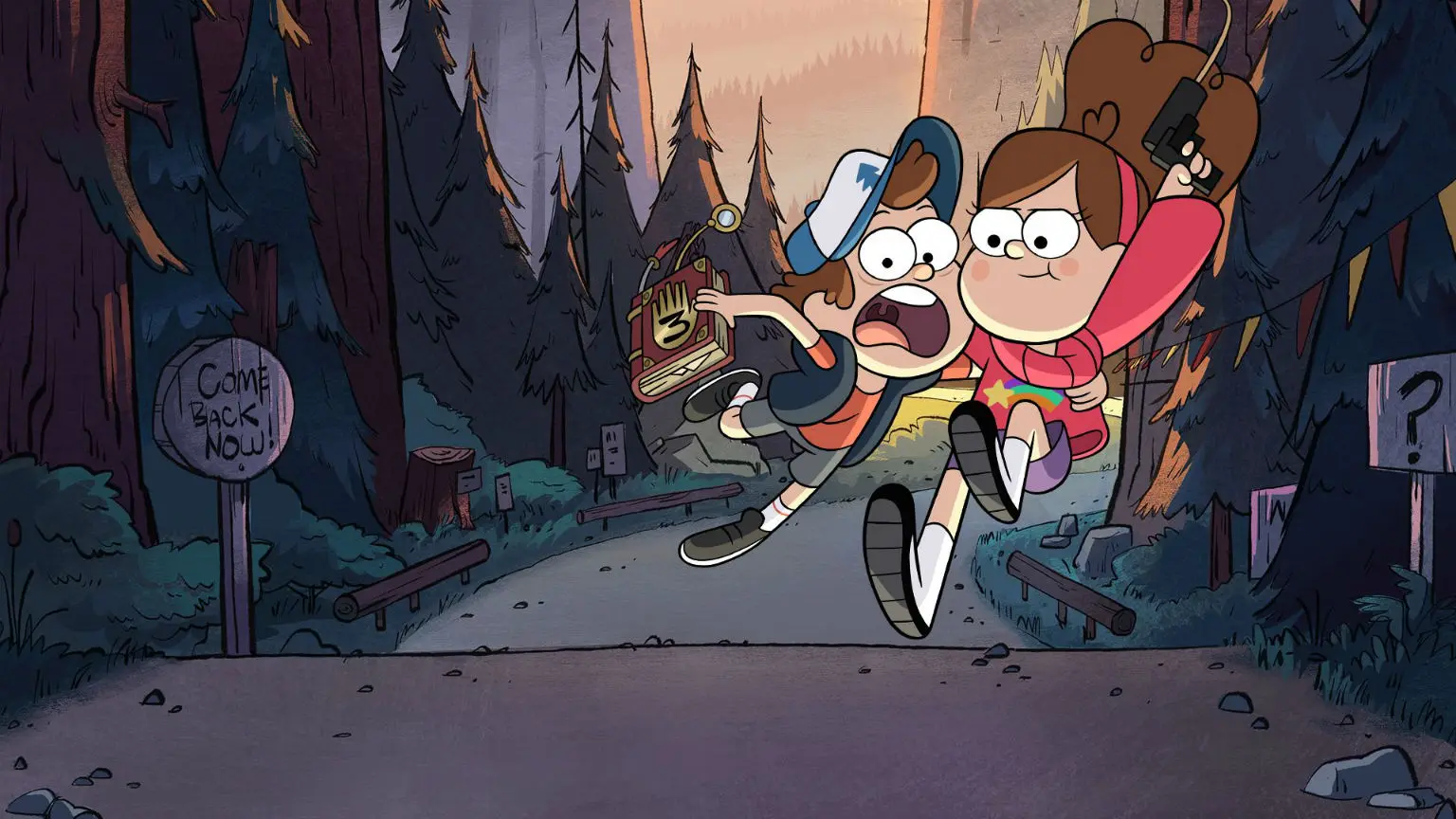 The Disney+ content library is brimming with kids' shows that will have youngsters glued to the screen. From Marvel animated series to hits like Kim Possible, Tangled: The Series and Muppet Moments, there's something for everyone.
Even better, some of the kids' programming available on Disney+ is likely to catch the eye of adults as well. Take Gravity Falls, for instance, a show that has a 100% Rotten Tomatoes score. Or Ducktales, which is appealing for viewers of every age.
After cross-checking all Disney+ content with IMDB, we've compiled a list of the best kids' shows currently streaming. The platform offers a free 7-day trial, so the little ones can start enjoying these titles as soon as you sign up.
We collected data on 20 November 2019 from IMDb, but it is subject to change at any time. While we make every attempt to ensure the accuracy of the data, this is intended as a point-in-time analysis of the service and may not be reflective of the voting changes on the Disney+ library.
50 best kids' shows to watch on Disney+
| Title | Average score | Total ratings | Genres |
| --- | --- | --- | --- |
| Gravity Falls | 8.9 | 58,084 | Family, Comedy, Fantasy, Kids, Animation, Action-Adventure |
| So Weird | 8.5 | 2,430 | Mystery, Science Fiction, Fantasy, Kids, Procedural |
| X-Men | 8.4 | 34,869 | Science Fiction, Fantasy, Kids, Animation, Superhero, Action-Adventure |
| Spider-Man | 8.3 | 24,055 | Science Fiction, Kids, Animation, Superhero, Action-Adventure |
| The Avengers: Earth's Mightiest Heroes | 8.3 | 12,219 | Science Fiction, Kids, Animation, Superhero, Action-Adventure |
| Brain Games | 8.3 | 2,714 | Game Show / Competition, Family, Docuseries, Kids |
| TRON: Uprising | 8.2 | 7,305 | Science Fiction, Kids, Animation, Action-Adventure |
| DuckTales | 8.1 | 27,207 | Comedy, Kids, Animation, Action-Adventure |
| Gargoyles | 8.1 | 13,018 | Fantasy, Kids, Animation, Action-Adventure |
| Muppet Moments | 8.1 | 12 | Anthology, Comedy, Kids |
| Mickey Mouse | 8 | 1,658 | Kids, Animation |
| Star Wars: Rebels | 8 | 22,895 | Science Fiction, Kids, Animation, Action-Adventure |
| Recess | 7.9 | 20,593 | Comedy, Kids, Animation |
| Phineas and Ferb | 7.9 | 29,693 | Comedy, Kids, Animation, Action-Adventure |
| Chip 'n' Dale Rescue Rangers | 7.6 | 15,686 | Mystery, Comedy, Kids, Animation, Action-Adventure |
| TaleSpin | 7.6 | 12,269 | Kids, Animation, Action-Adventure |
| Darkwing Duck | 7.6 | 13,500 | Kids, Animation, Superhero, Action-Adventure, Parody |
| The New Adventures of Winnie the Pooh | 7.6 | 2,928 | Kids, Animation |
| Even Stevens | 7.6 | 12,842 | Coming of age, Comedy, Kids |
| Tangled: The Series | 7.6 | 1,362 | Comedy, Fantasy, Kids, Animation, Action-Adventure |
| Lego Star Wars: The Freemaker Adventures | 7.6 | 607 | Science Fiction, Comedy, Kids, Animation, Action-Adventure |
| Adventures of the Gummi Bears | 7.5 | 8,629 | Fantasy, Kids, Animation, Action-Adventure |
| Doug | 7.4 | 16,504 | Coming of age, Comedy, Kids, Animation |
| Smart Guy | 7.4 | 4,115 | Coming of age, Comedy, Kids |
| Guardians of the Galaxy | 7.4 | 2,433 | Science Fiction, Kids, Animation, Superhero, Action-Adventure |
| Raven's Home | 7.4 | 1,912 | Family, Comedy, Fantasy, Kids |
| Andi Mack | 7.3 | 1,695 | Drama, Coming of age, Family, Comedy, Kids |
| Spider-Man and His Amazing Friends | 7.2 | 2,592 | Kids, Animation, Superhero, Action-Adventure |
| Kim Possible | 7.2 | 21,315 | Coming of age, Comedy, Kids, Animation, Action-Adventure |
| Girl Meets World | 7.2 | 11,908 | Coming of age, Family, Comedy, Kids |
| Big Hero 6: The Series | 7.2 | 976 | Science Fiction, Kids, Animation, Superhero, Action-Adventure |
| Timon & Pumbaa | 7.1 | 8,277 | Comedy, Kids, Animation, Buddy |
| Silver Surfer | 7.1 | 1,758 | Science Fiction, Kids, Animation, Superhero, Action-Adventure |
| Ultimate Spider-Man | 7.1 | 9,446 | Science Fiction, Kids, Fantasy, Animation, Superhero, Action-Adventure |
| Muppet Babies | 7.1 | 296 | Kids, Animation |
| Bug Juice: My Adventures at Camp | 7.1 | 26 | Reality, Coming of age, Family, Docuseries, Kids |
| Spider-Man | 7 | 890 | Science Fiction, Kids, Animation, Superhero, Action-Adventure |
| Phil of the Future | 7 | 6,429 | Coming of age, Science Fiction, Comedy, Kids |
| Good Luck Charlie | 7 | 16,831 | Coming of age, Family, Comedy, Kids |
| Avengers Assemble | 7 | 6,034 | Science Fiction, Kids, Animation, Superhero, Action-Adventure |
| Vampirina | 7 | 468 | Fantasy, Kids, Animation |
| Goof Troop | 6.8 | 7,128 | Comedy, Kids, Animation |
| The Little Mermaid | 6.8 | 3,451 | Fantasy, Kids, Animation, Action-Adventure |
| The Incredible Hulk | 6.8 | 2,509 | Science Fiction, Kids, Animation, Superhero, Action-Adventure |
| Quack Pack | 6.8 | 3,484 | Comedy, Kids, Animation, Action-Adventure |
| Bonkers | 6.8 | 1,155 | Police/Cop, Comedy, Kids, Animation |
| Wizards of Waverly Place | 6.8 | 26,647 | Coming of age, Comedy, Fantasy, Kids |
| Doc McStuffins | 6.8 | 1,660 | Medical, Kids, Animation |
| Descendants: Wicked World | 6.8 | 682 | Coming of age, Fantasy, Kids, Animation |
| Iron Man | 6.7 | 2,549 | Science Fiction, Kids, Animation, Superhero, Action-Adventure |
Image source: Disney+ website
Latest Disney+ guides and news
Related Posts
Stream the best and save