Discovery Channel and TLC are coming to Fetch
The two new channels will join the streaming TV service from 1 March.
Fetch, the lesser-known competitor to Foxtel that streams pay TV channels over the Internet, has today announced a new partnership that's sure to excite documentary fans.
Teaming up with Discovery, the American entertainment network known for its wealth of scientific, historical and technological shows that aim to make education exciting, Fetch will soon add both the core Discovery Channel and the reality-TV-focused TLC to its channel packs. Subscribers to Fetch's Knowledge Pack will get Discovery Channel, while those who sign up to the Variety Pack will enjoy the real-life antics of TLC.
Both channels will join the Fetch roster from 1 March 2018 at no extra cost to new or existing subscribers. Unfortunately, the Nat Geo People channel will be removed from the Fetch line-up at the same time, though the base National Geographic Channel and Nat Geo Wild will still be available.
Some of the most popular shows Fetch subscribers will be able to watch on Discovery Channel include Gold Rush, Deadliest Catch and Fast N' Loud. Lovers of reality TV, meanwhile, will find the likes of My 600lb Life, 90 Day Fiancé and Say Yes to the Dress on TLC.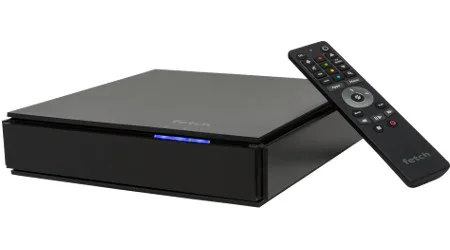 Buy the Fetch Mighty
from The Good Guys
With support for 4K video, a 1TB hard drive and the ability to record four shows at once, the Fetch Mighty is an impressive device. Try it out for yourself by picking one up from The Good Guys.
View details
Latest streaming headlines