How to set up a direct debit on your credit card
Protect your credit score, never miss a bill and manage your ongoing expenses by setting up direct debits on your credit card.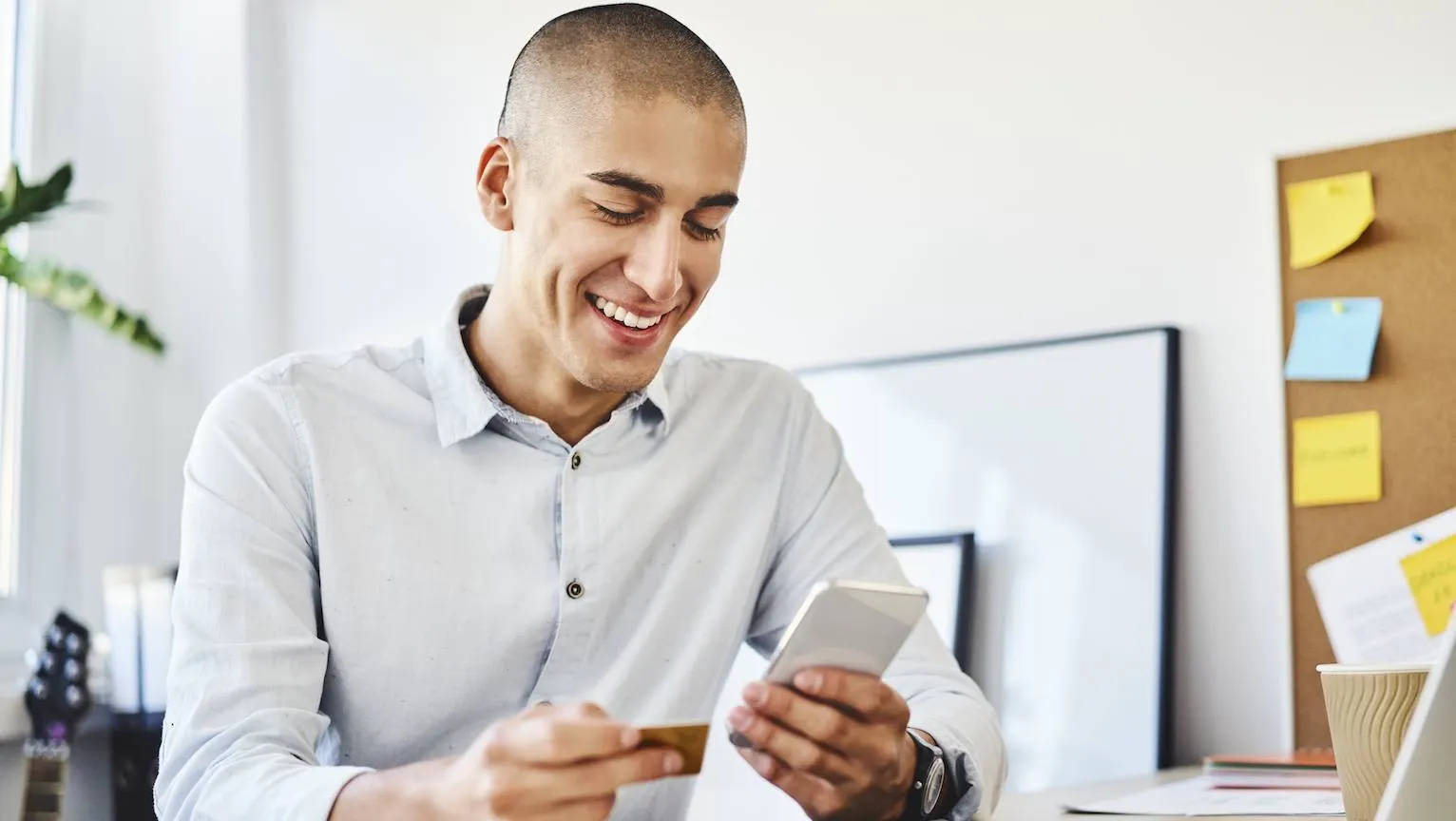 We're reader-supported and may be paid when you visit links to partner sites. We don't compare all products in the market, but we're working on it!
Direct debits can make it easier to stay on top of your regular expenses. This might include your gym membership, streaming subscriptions and utility bills. Not only is it easier than manually paying your bills each month, but it'll help you make your payments on time. You can set up direct debits for fixed amounts or a variable amount, where the merchant will deduct the exact amount owing from your account.
Use this guide to learn how to set up direct debits from your credit card account.
How to set up a regular payment via direct debit on your credit card
The exact process will vary depending on your credit card issuer, but you can usually set up direct debits from your credit card by contacting your provider or merchant (such as your telco provider) on the phone. When you're setting up or managing your account online, you may also be able to list your credit card details as your preferred payment option. Your payments will then automatically be deducted from your account when your bill is due.
What to consider when setting up a direct debit
Before you set up a direct debit from your credit card, ask yourself the following questions:
Can you trust the provider that you're sending the direct debit to? Only set up direct debits from your credit card or debit card with services and providers that you can trust.
Do you know how to cancel the direct debit? Make sure you know the steps you'll need to take to cancel the direct debit if you decide you don't need it or want to close the credit card.
Can you repay the transaction made on your credit card? There's no point setting up a direct debit from your credit card unless you can afford to pay off the transaction in full each month. Otherwise, any unpaid amount will attract interest and you'll end up paying more than you need to.
Make sure to check your bank statements
When you set up a direct debit, it's easy to forget about the payment as it's deducted from your account. To make sure you're being billed correctly and that the payments are being deducted on time, check your credit card statement regularly. When you're checking your statement, you may identify direct debits for services that you're no longer using (such as an old gym membership or tv streaming subscription service).
How to cancel a direct debit from your credit card
If you're closing your credit card, make sure to set up direct debits from another card to make sure you're still paying your bills on time. Depending on your service provider, you may be able to cancel your direct debit over the phone or by managing your payment option through your online account.
Otherwise, you may need to contact your financial institution to cancel the direct debit and ask that they confirm the cancellation in writing. If you're required to cancel it in writing, you can check out Finder's sample letter for cancelling a direct debit for a template that you can use.
Make sure to check your bank statement to confirm that the direct debits have been cancelled. If the recurring payments continue, follow up with your card issuer and the merchant to resolve the issue.
6 quick steps for changing your direct debit details
Each company that bills you will have different conditions around direct debits and recurring payments, so switching all of these payments over to a new credit card is a DIY affair. But you can keep the process as simple as possible by using the steps below.
1. Make a list of all the recurring payments set up on your card. Go through your card statements to see which companies you have recurring payments with. While some might be easy to remember (hello, Netflix), this step will make sure you don't miss any others. As an added benefit, this step could prompt you to get rid of any subscriptions you don't really use, which could help you save money on your everyday expenses.
2. Update your payment details with each service. Contact each service and update your account with the new credit card details. You can usually do this either online, through an app or over the phone.
3. Check processing times to ensure there are no missed payments. It may take a few days for some direct debit services to update your billing information. So, make sure you know when your next payment is due and aim to update your details well before that. If your account has already been cancelled, call the company and let it know the direct debit won't work. You'll then be able to update your details or make a one-off payment to avoid issues or fees that could come from missed payments.
4. Confirm the details have been updated. Check your direct debit account to make sure your new card details have been added correctly. Some services may also place an authorisation hold or "test" charge on your new account to confirm the details. When that's the case, the hold or charge is usually settled in a few days.
5. Delete old card details from your account/s. If you can still see the old card details are stored on your profile with a particular business or service, delete them to avoid any confusion or issues in the future.
6. Make sure the next payment goes through. When your next payment is due, log on to your new credit card account and look for the charge in your recent transactions. Once you see it there, you're good to go.
Looking for a new credit card? Compare current offers
Want a better way to track your bills?
The Finder app helps you track your bills so you don't get any nasty surprises come payday. We'll also see if we can find you a better deal so you can save some cash too. Pop in your phone number below to get your download link.
By submitting your phone number, you agree to the Finder privacy policy and terms of use
Images: Getty
More guides on Finder