Digital kitchen scale buying guide
We'll help you choose a digital kitchen scale for your cooking and baking needs.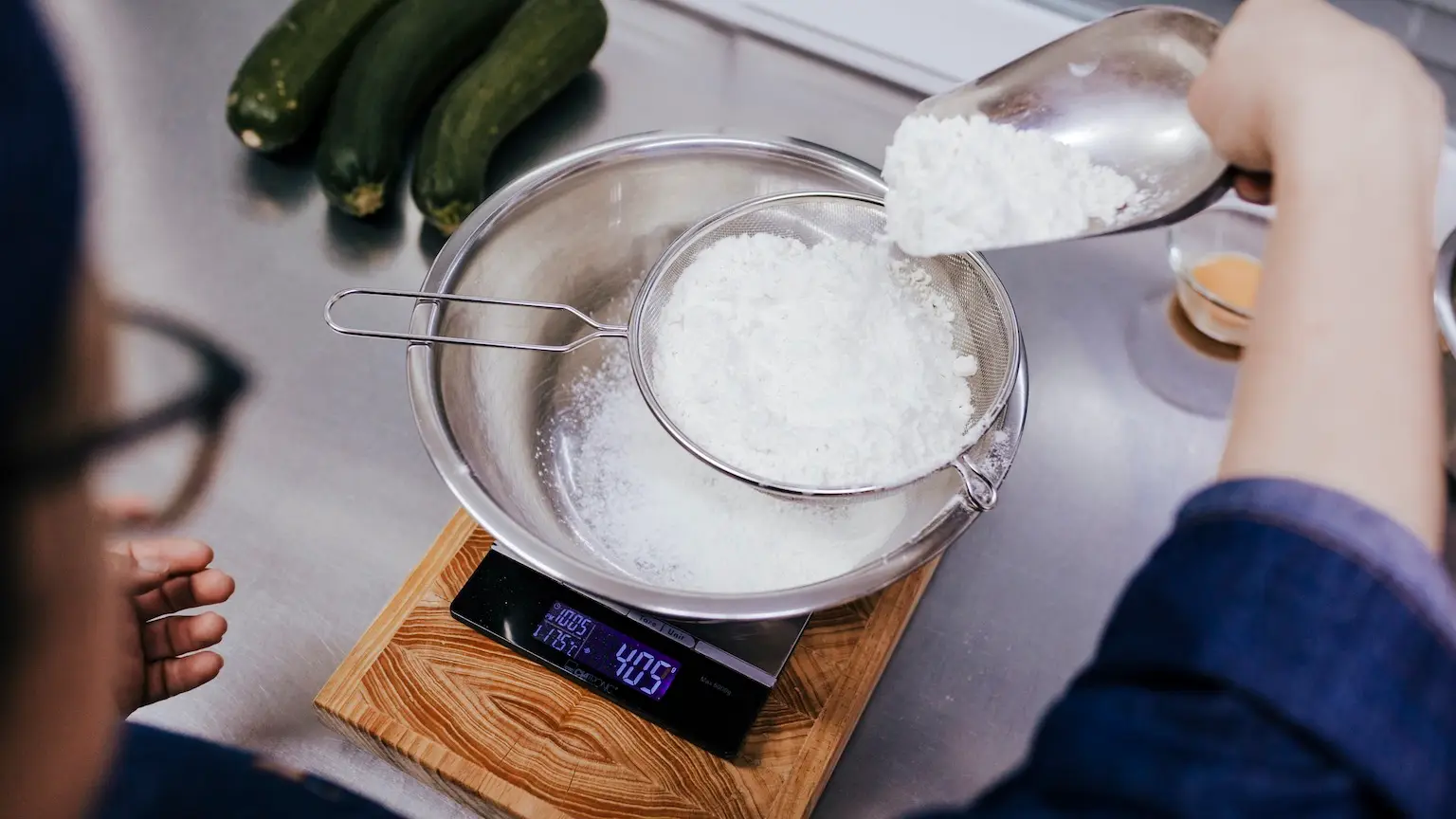 We're reader-supported and may be paid when you visit links to partner sites. We don't compare all products in the market, but we're working on it!
Key facts about digital kitchen scale:
If you're a passionate home cook, a reliable set of digital kitchen scales could be a very handy addition to your kitchen benchtop.
The most important factors to consider when choosing digital kitchen scales are the capacity of the scales and how much space they'll take up on your kitchen bench.
Compare some of the best digital kitchen scales
Data obtained December 2018. Prices are subject to change and should be used only as a general guide.
What types are available?
Digital kitchen scales are available in a few different designs. Flat scales are the most widely available and look much the same as your conventional bathroom scales. They're sleek and streamlined in design and typically use minimal space.
However, some models feature a raised central platform onto which you can place a bowl or ingredients, and then there are those scales that come with their own bowl or tray.
Whichever type you choose, all models come with an LCD display that should be clear and easy to read. Many models weigh ingredients to the gram, but some can even display weights down to a fraction of a gram.
How to compare digital kitchen scales
The best digital kitchen scales for you will depend on the type of cooking you do, the amounts you need to weigh, how much space you have in your kitchen and your budget. While you can get a basic set of scales for under $10, some more advanced models can cost as much as $120.
When comparing digital kitchen scales, consider the following key factors:
Capacity
3kg and 5kg are common weight limits for many digital kitchen scales, but there are also models available that are capable of holding 10kg or even 20kg. Remember to include the weight of the bowl you'll be measuring ingredients in when deciding on your capacity needs.
If you'll need to measure quite small amounts, check if the scale has a minimum capacity limit.
Size
Make sure the weighing platform is large enough to hold the ingredients that you want to measure. You'll also need to consider the physical dimensions of the unit to determine whether you have enough room to store it on your bench or in a cupboard.
Batteries
Most digital kitchen scales are powered by AA or AAA batteries, but some require lithium batteries. Some higher-end models also come with an AC power adapter so you don't have to worry about replacing batteries.
Screen
Make sure the digital display is easy to read and that it will still be visible when you've placed a large bowl of ingredients on the weighing platform.
Additional features to think about
Some of the other important factors you'll need to consider when buying digital kitchen scales include:
Tare. Most scales come with a "tare" function. This allows you to place a bowl on the weighing platform and then reset the scales to zero so that you can measure the weight of the ingredients that you add to the bowl and the weight of the bowl itself won't be included.
Liquid measure feature. Most kitchen scales also include a liquid measure feature so that you can easily measure liquids with different densities to water, such as milk or oil.
Auto-off. Designed to prolong the life of the batteries, this automatically switches the scales off after they haven't been used for a specified period of time. However, if this is only a short period, having your scales switch off when you're in the middle of cooking can be frustrating and inconvenient.
Non-slip base. Anti-slip feet and a sturdy base will ensure that the scales won't move around when you add ingredients or press any buttons.
Ease of cleaning. If you're a messy cook, look for scales that will be easy to wipe down. If the scales come with a bowl, check whether that bowl is dishwasher-safe.
Aesthetics. If your scales will be on display on your kitchen bench, consider how they blend in with the rest of your kitchen decor. From stainless steel to bamboo finishes and designs ranging from streamlined to chunky, there's a surprising amount of choice available.
Other functions. Additional functions you may want to keep an eye out for include the ability to switch between metric and imperial measurements, a memory function that displays the last recorded weight, timers and touchscreen displays. Some fancy models even come with Bluetooth technology and a companion smartphone app that allows you to add recipes you find online to your own digital cookbook.
Warranty. If you're spending a decent amount of money on a set of scales, check the length of the warranty that applies (this could be anywhere from 1 to 15 years, depending on the brand) and exactly what it covers.
Pros and cons
Pros
Why should you consider buying digital kitchen scales? There are a few important reasons:
Accurate measurements. Cooking, especially baking, often requires precise measurements to ensure that a dish turns out exactly how it's meant to. Dry ingredients like flour can become compressed or aerated based on how old they are and how they've been stored, so digital kitchen scales allow you to follow a recipe to a T and be sure you're using exactly the right amount of each ingredient.
Portion control. Whether you need to follow a specific eating plan or you're just trying to control your portion sizes, kitchen scales can be a useful tool for controlling the amount you eat.
Converting units of measurement. If you're using an older recipe or one from overseas that uses imperial instead of metric measurements, using digital kitchen scales will make the conversion easy.
Cons
However, there are also a couple of reasons why you might decide that you don't need digital scales:
They're not a must-have. Unless you're a serious baker or home cook, kitchen scales certainly aren't an essential kitchen item. If you're the type of cook who doesn't mind "freestyling" in the kitchen and relying on rough guesswork, there's no need to invest in a set of kitchen scales.
They take up valuable space. If benchtop or storage space is hard to come by in your kitchen, adding a set of scales may not be a wise choice.
Digital kitchen scales vs mechanical kitchen scales
While digital scales are the most popular type of kitchen scale, more traditional mechanical scales are still available. While mechanical scales can't provide the same level of precision as their digital counterparts, they can add an interesting retro design feature to your kitchen.
Some mechanical scales also feature larger bowls or weighing trays, which can be useful if you regularly need to weigh big amounts. The flipside, of course, is that they will then take up extra space.
But if ease of use and accurate readings are your main priorities, a quality set of digital scales is the way to go.
More guides on Finder