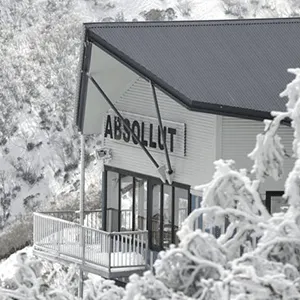 Absollut, Mt Hotham
from Finder Hotels
Want to wake up to views of snow-capped mountains from the window of your abode? Yeah, you do. Absollut provides you just that and more. These cosy apartments are a mere eight minutes from Mount Hotham Alpine Resort, but you'll feel miles away in your cosy little nook of the world.
Star rating: 4 stars.
Features: Spa baths, storage, lessons and free airport shuttle service.
Why do we love it? It's super exclusive and cosy with only five apartments available.
View details