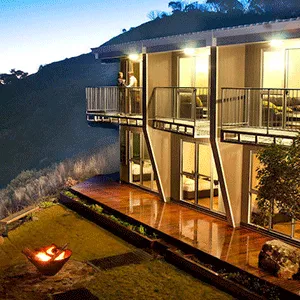 Mountain Dreaming Apartments, Mt Hotham
from Booking.com
Mountain Dreaming is just as its name suggests – a DREAM to stay in (pun intended). It features self-contained studio apartments and offers unparalleled vistas of the mountain from your private balcony or patio.
Star rating: 4 stars.
Features: Free Wi-Fi, luggage storage, garden, private balconies and an in-house pub.
Why do we love it? Guests rave about the bar and restaurant for its food and atmosphere.
View details