Hong Kong | The Ultimate Travel Guide
When to go, where to stay and what to do once you arrive in this bustling Asian city.
We're reader-supported and may be paid when you visit links to partner sites. We don't compare all products in the market, but we're working on it!
The autonomous Chinese state of Hong Kong is the ideal destination for a short holiday, layover or business trip. Comprising of multiple islands, it boasts a CBD that never sleeps, with restaurants, bars and shops that buzz into the wee hours of the morning.
On top of its nightlife and bargain shopping opportunities, Hong Kong is a gateway into Greater China, with day trips to the Vegas of Asia, Macau, being a popular option.
To get there, Hong Kong is serviced by an international airport which is frequented by major airlines such as Cathay Pacific and Virgin Australia.
Looking to travel to Hong Kong soon?
We've done the research and have put together a guide on
travelling to Hong Kong from Australia
during the COVID-19 pandemic, including the latest rules around vaccination, quarantine and testing requirements.
Getting around in Hong Kong
Hong Kong has an excellent public transit system that can get you virtually anywhere on the main and surrounding islands. Taxis are plentiful and affordable with ferries that are efficient.
With so much to see and so many options for transport we've laid out all of the options for you. From the cheapest to the fastest, you can choose which mode of transportation suits you and your holiday's budget.
---
Hong Kong public transport
Types of transport:
The Mass Transit Railway (MRT) serves Hong Kong and mainland China and is the quickest way to get around Hong Kong. Its network is extensive and can get you to just about anywhere from Hong Kong Island to Kowloon and from the airport to Hong Kong Disney.
Several bus lines cover set areas in Hong Kong, which can help to reach destinations beyond the metro lines.
Two of Hong Kong's most iconic transport systems are the Star Ferry, which shuttles passengers across Victoria Harbour between Tsim Sha Sui in Kowloon and Central on Hong Kong island. Although it's not as quick, it's cheaper and much more scenic than taking the MTR.
If you're looking to go to Lantau Island to see the Big Buddha and other island attractions you can take the MRT and then take the scenic Ngong Ping 360 cable car or a more cost-efficient bus.
One of the most iconic things to do is take the Peak Tram to the top of Victoria Peak. It's not part of Hong Kong's transport system, and the lines can often be long, but the view can be well worth it. It's HK$90 for a return tram ticket.
Paying for transport: The electronic Octopus travel card costs HKD$150 which includes $100 for travel. $50 is refundable when the card is given back. Fares are 5% cheaper when using the card which can be bought and recharged at any MRT station. The Octopus card can be used on the MRT, most buses, ferries, trams, some taxis and even retail shops.
Best apps for getting around: The HKe Transport app provides pre-trip planning tools covering most of Hong Kong's public transportation routes. This app includes prices for each trip by method of transportation.
Taxis and Rideshare
Taxi: Taxis can be hailed from the street except in restricted areas, called for a pick-up or found at taxi stands. Airport transfers can be pre-booked.
Uber: Uber is available across the city and from the airport. Rides from the airport to Victoria Harbour range from HKD$202–$258.
Hong Kong airport transfers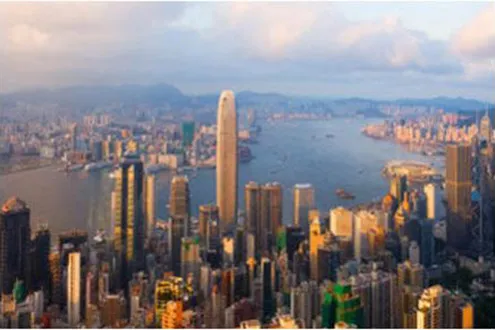 Hong Kong Private Transfer: Cruise Terminals to Hong Kong International Airport
from Viator
View details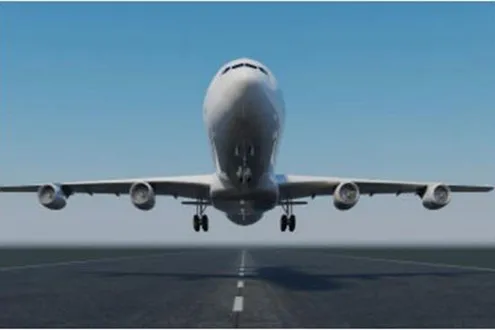 Hong Kong Shared Arrival Transfer: Airport to Hotel
from Viator
View details
Getting to Macau from Hong Kong
TurboJET and Cotai Water Jet offer ferry transfers between Hong Kong and Macau. The journey takes approximately 55 minutes and departs every 15 minutes during regular hours and every 5 minutes during peak hours.
Ferries depart and arrive from Hong Kong Macau Ferry Terminal in Sheung Wan, which is connected to the MRT and is accessible by bus or taxi. In Macau, arrivals and departures are at the Macau Outer Harbour Ferry Terminal, which is easily accessed by bus and tax. Ferry routes are also available to Macau from the Hong Kong International Airport.
Frequently asked questions about Hong Kong
Hong Kong's iconic skyline, famous cuisine and cultural vibrancy are just some of the temptations that draw Aussies to visit this buzzing destination.
Whether you fancy a cable-car adventure with breathtaking views of the mountains, forests and coast, or prefer the idea of a trip to the beautiful monastery Po Lin to see the giant Buddha and experience the natural beauty of Lantau Island, it's undeniable that Hong Kong is almost magnetic.
Is Hong Kong its own country?
No. Hong Kong is officially known as the Hong Kong Special Administrative Region of the People's Republic of China. It is an independent territory of China and is situated on the Pearl River Delta.
Is Hong Kong an island?
Hong Kong comprises of the Kowloon peninsula, which is connected to mainland China, and 261 islands. The largest island is Lantau Island and the second largest is Hong Kong Island.Hong Kong Island is the political and commercial centre of Hong Kong.
Do I need a visa to visit Hong Kong?
Aussies whose passports have at least six months validity can enter Hong Kong for a period of up to three months without a visa. If you want to stay longer than this, you'll need to apply for a visa from a Chinese consulate. This must be done at least six to eight weeks before your scheduled departure. Applications for an extended visa can be addressed to either the Chinese embassy or consulate offices.
Where is Hong Kong Disneyland?
Hong Kong Disneyland is located on Lantau Island. It opened in 2005 and its design is centred around the original Disneyland in California.
You can get there from the city centre by MTR, Hong Kong's metro train system. There's a dedicated line branching off the system's main line at Sunny Bay Station to get you to the park.
Does Hong Kong have beaches?
Although a bustling metropolis, Hong Kong's many islands do offer plenty of bays and beaches. Many of them are well sheltered by nearby mountains. As a result, large waves seldom appear at the bays, which makes them suitable for swimming.
Where is Hong Kong International Airport?
Hong Kong International Airport is situated on the island of Chek Lap Kok. It's connected to the city centre and Kowloon by the Airport Express train. It takes about 24 minutes to get from the airport to Central station, and a few minutes less to get to Kowloon. Both stations also serve the MRT, so you can easily connect to other destinations within Hong Kong.
Does Hong Kong Airport have free Wi-Fi?
It certainly does. You'll just need to follow the steps below to activate your free Wi-Fi connection:
Disable data service (eg GPRS or 3G) to avoid roaming service charges
Select "#HKAirport Free WiFi" as your connection network (SSID)
Launch the Internet browser and enter any valid website address. (Do not enter website address that starts with https://)
Click "Agree and Continue" after reading all terms and conditions
Enjoy the free Wi-Fi service
Remember to disconnect your device from the Wi-Fi network after use
Does Hong Kong International Airport have showers?
Hong Kong airport's extensive list of facilities include The Plaza Shower and Relaxation Lounge, both which have showers. This is the perfect place to freshen up after a long flight. There are alsohair blow-dry rooms and a lavish resting area.
Is Hong Kong expensive compared to Australia?
Compared with the average Aussie price of a mid-range three-course meal for two Hong Kong is cheaper. In Australia we'd usually pay about $80 for a three-course meal for two people, whereas in Hong Kong, you'd be looking at something like $58.30 for the equivalent.
Generally, public transportation and taxi services are also substantially cheaper than back home.
Some things in Hong Kong however are much more expensive. Draught beer in Australia would usually be in the region of $7, whereas Hong Kong prices are closer to $8.10 (averaged out). Coffee is generally more expensive too. Whereas Aussies would usually pay in the region of $4, in Hong Kong, you'd be more likely to pay closer to $5.50.
Should you tip in Hong Kong?
Most restaurants in Hong Kong will bill customers an extra 10% service charge. This is usually outlined in the menu and there's really no need to contribute more than this. However if the service has been genuinely excellent, you can leave additional money above the service charge. That's the way to ensure that your server gets the reward for their hard work as opposed to the company.
Taxi or cab drivers don't expect tips, but it is considered the norm to leave any small change.
One place you might be unaccustomed to seeing attendants is in toilets. Many of the upscale hotels and restaurants do have toilet hands, ready to pass you towels etc. It is important to offer these attendants a couple of coins for their services.
Is Hong Kong safe to visit?
Hong Kong is relatively safe, however, there are a number of dangers that anyone travelling to Hong Kong should be aware of.
Typhoons. Typhoons are common in Hong Kong, with typhoon season in July and August. If a typhoon warning is announced, go to your accommodation immediately.
Invitations upstair by market vendors. No matter how nice the store employees or owners seem, for your safety, politely say no. This is known to be used as a distraction tactic to enact robbery, kidnapping, or forcing the victim into sex trade.
Street crime. It's important to avoid travelling the streets alone. Be sure to learn basic words and phrases to use in Hong Kong, or travel with a certified tourist assistant/translator that can speak the language fluently. Most Hong Kong muggings happen because tourists are lured into situations without understanding what is being said.
As always, express due care and attention to your personal safety and possessions.
Does Hong Kong have zika?
No. At present, the only cases of zika virus reported in Hong Kong appear to have been imported incidents.
The zika virus is mainly transmitted to people through the bite of an infected Aedes mosquito, Aedes aegypti, which is currently not found in Hong Kong. Other Aedes mosquito species like Aedes albopictus, which are present in Hong Kong, are also considered to be potential vectors.
---
Hong Kong travel deals