Top spots for destination weddings in Australia and around the world
Dream destinations for a dream wedding.
We're reader-supported and may be paid when you visit links to partner sites. We don't compare all products in the market, but we're working on it!
You can actually save money by having a destination wedding, even by having it in some of the most sought-after wedding locations anywhere in the world.
Get inspired by the most popular wedding destinations, and start picturing yourself tying the knot in paradise.
Feature image: Hamilton Island
Dream wedding destination inspiration
Top locations for destination weddings in Australia
These are some of the most sought-after locations in Australia, so check them out to find some inspiration for your big day.
1. Hamilton Island and the Whitsundays weddings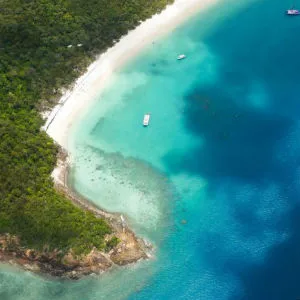 Where the forest meets the sea, this is the place to go for a (big) slice of paradise close to home. The great climate and scenery goes without saying, but one of the best things about a wedding in the Whitsundays is that visitors can get almost anything they want.
If you can see yourself go-karting or hang gliding in a wedding dress then resorts on Hamilton Island can make it happen, and then follow it up with some of the most luxurious spas you'll find anywhere. Naturally it's also a world-renowned diving spot, thanks to its position near the heart of the Great Barrier Reef, so there are plenty of unforgettable sights.
Take the wedding party for a glass-bottom boat ride, whale watching or get in the warm water for a more up close nature experience.
One of the best things about the Whitsundays is that there's no wrong time to visit, except perhaps school holidays. Year-round sunshine means you can plan your wedding for any time of the year. With its idyllic romantic setting, Hamilton Island in particular boasts its own ceremony and reception options which include over 10 ceremony locations, wedding planners and suitable accommodation for larger parties.
You can read up on your options on the Hamilton Island website.
Check out our travel guide for information about flights, travel, dining, accommodation and things to do if the Whitsundays are grabbing you.
---
2. Kangaroo Island weddings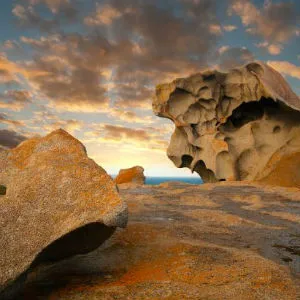 Famous for its spectacular views from luxurious, and surprisingly affordable, accommodations, Kangaroo Island might be a foodie's dream wedding destination.
More than a quarter of its yearly visitors come from Europe to sample what it has to offer, but for those of us Down Under we're fortunate to have it a lot closer. If you think fresh seafood tastes better by the ocean or want to make sure great wine flows freely at your wedding, Kangaroo Island might be the place for you.
There are also plenty of things you might have trouble getting anywhere else, like Ligurian honey and the famous local sheep's milk cheese. Picture yourself having a formal lunch with your closest friends and family, before moving onto a picnic wedding with fine wines flowing freely before turning to offerings from South Australia's only boutique distillery (Kangaroo Island Spirits) later in the night.
The food alone is enough to put Kangaroo Island on the map, while the natural wonders and other attractions keep it there.
---
3. Uluru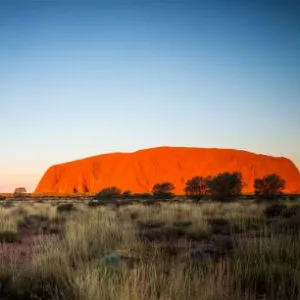 Uluru is an unforgettable symbol of Australia, and your guests will definitely talk about an Uluru wedding for years to come.
The red country is no stranger to visitors from around Australia and beyond, so there are more than enough options to plan whatever kind of wedding you want. Its position near the heart of Australia makes it relatively easy for anyone in Australia to get to, while the range of experiences available, spanning cultural, educational, adventure, wildlife and more, means you might want to start your honeymoon right in the middle of Australia.
Imagine a wedding with Uluru itself in the background, catching the light throughout the day so you can tie the knot when it's at its most brilliant then transitioning to dinner under a starry night like no other. For a truly unforgettable backdrop, you don't want to skip Uluru.
---
Top international destination wedding locations
Go further and do more. There are plenty of reasons why more Australians are tying the knot overseas than ever before.
1. Fiji weddings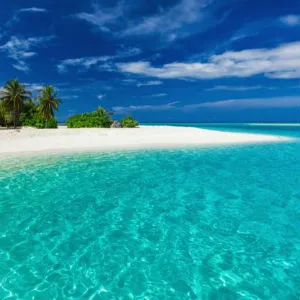 Australians adore Fiji, especially for weddings. Before 2010, figures show that Australians were responsible for almost half of all foreigners getting married on the island. The balance might have shifted since then, but there's no doubt that it's still one of the top spots. And no wonder.
The sheer variety of accommodation options means it's renowned as one of the world's top holiday spots for everyone. Depending on when and where you go, and how far ahead you plan, neither you nor your guests will need to break the bank for quality accommodation.
The variety of options makes it an excellent choice for large groups. The decadent beaches and spas, along with plenty of local colour, also make it exceptionally well suited to weddings.
It's one of those spots where you know everyone can have a great time, and you can get almost any kind of wedding you want, but the convenience isn't to be underestimated either. There's no shortage of wedding planners and venues for Fiji, and the competition can make it easy to pick up quality at a low price, especially in less busy times of the year.
---
2. Thailand weddings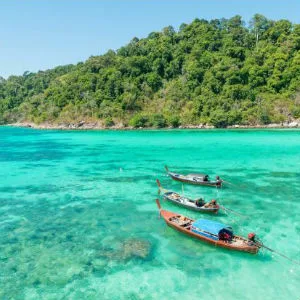 Great times and great value await in Thailand. A true dream wedding might be out of your price range in Australia but may be much easier in Thailand.
Catering, venues, accommodation and more entertainment options than you know what to do with can be incredibly easy and downright affordable here. There's more than enough variety so you can create your own experience in Thailand by relaxing on a secluded island beach, getting down in the thriving nightlife and saying your vows in front of a spectacular temple.
Your guests will also love you for picking Thailand. Cheap and convenient to visit, with reasonable accommodation from a few dollars a night, no one will have an excuse not to attend.
---
3. Bali weddings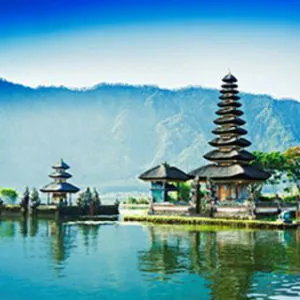 Find outstanding prices and convenience in Bali, one of Australia's favourite neighbours to the north.
There are always plenty of ways to get there, and plenty of accommodation options, so you know you'll never be at a loss, especially when booking well ahead of time.
Hospitality abounds and you might be able to find more ways to customise your experience here than anywhere else, getting the finest food, accommodation and scenery. You can find the ideal time throughout the year for a wedding.
The sunny, dry weather and the affordable prices along with the convenience and available options, make Bali one of the most flexible wedding spots in the world.
---
4. New Zealand weddings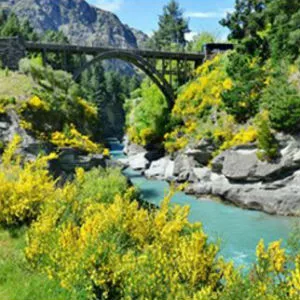 Australia's other favourite neighbour lies just a short skip across the Tasman. While it can't quite match the value of spots like Bali and Thailand, it doesn't mean you need to spend a fortune either.
A more temperate climate lends itself perfectly to more formal get-ups, and you can choose any kind of backdrop you want thanks to the renowned scenery. Scandanavian-esque fjords winding around the coastline, snow-capped mountains, grand lakes and waterfalls as well as some of the world's best stargazing present the opportunity to start your honeymoon with some unbeatable wedding photos.
It's easy to get around too, so you can find yourself at a formal church wedding in the morning and out in nature that same afternoon.
Don't forget to indulge in the world famous wines while you're there, and plan your trip for a time of year to make sure you get the exact flavour of wedding you've always dreamed of.
---
5. Hawaii weddings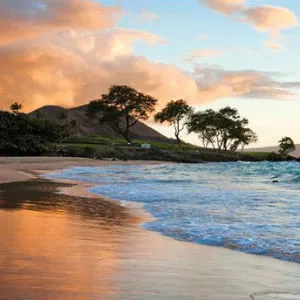 Let your romance blossom among the Hawaiian flowers. There's no shortage of romantic spaces around the Hawaiian Islands, and its popularity means you can create as intimate or extravagant a ceremony as you want. If wildflowers and ukulele serenades sound like the perfect accompaniment to sun, sand and surf, you might want to consider Hawaii.
It's a long way from Australia, but its popularity and visitor-friendly atmosphere mean the distance doesn't raise the prices too much and sales are frequent.
The extraordinary range and availability of package deals, like cheap flights and included accommodation, goes a long way to keeping prices down, especially for your guests who might only be staying for a few days. You'll generally be able to find experienced event assistance and other help with little difficulty, and many resorts will even offer these services on the house if you're having your wedding on their beach or at their venue.
For convenience, easy good times and astonishingly affordable prices, it's hard to skip a Hawaiian wedding as long as you don't mind heading halfway around the world.
---
6. Italian weddings and other European destinations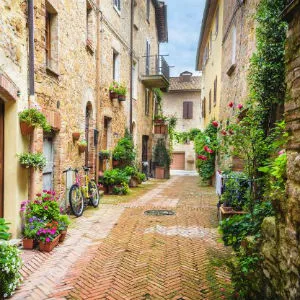 Italy, Spain and Greece are some of the most popular spots in Europe for weddings, with the gorgeous Mediterranean weather and culture being just as much a part of the experience as everything else.
The outstanding food, drink and local friendliness goes without saying, and if your fairytale wedding involves a real fairytale castle, then the rest of Europe is close at hand. Making your way to Europe for a wedding is also a nigh-unbeatable way to move right from ceremony to honeymoon.
Keen travellers will adore the range of unique countries and destinations just a hop, skip and a jump away. If you like the sound of charting a European adventure after the wedding, with just the two of you, then a destination wedding in Europe might be your best choice.
The price tag might be one of the main downsides, and you might shed a few guests, but it's not unaffordable if you pick your dates well.
---
Dream destinations: How to know when you've found the one
For an easier decision you might run through this checklist and grade your destination to make sure you've really fallen in love with your location and venue. It will also help you to decide between your front-runners.
Convenience. If there's no way you'll tie the knot without your whole family in attendance, then you'll have to make sure it works for them to. Take their temperature and look for spots that work for everyone. Try to find one that they love just as much as you do. Guests are far more likely to drop out of destinations they're lukewarm about, so run through a range of options to find ones that everyone can get enthusiastic about.
Availability and facilities. Bringing 100+ guests to a tiny bed and breakfast is a recipe for disaster, and a wedding everyone will talk about for all the wrong reasons. Unfortunately, that doesn't mean the little B&B won't take your deposit anyway. You typically can't check out the facilities in person beforehand, so it's important to cast a discerning eye over venue websites, photos, reviews and everything else. Try to get in touch with event management staff and ask some very specific questions to make sure they know their stuff.
Legal considerations. Imagine having a dream wedding and then finding out later that you're not actually married. It can be worth doing your homework on your chosen destination to make sure you're getting legally hitched and that Australia will recognise the marriage. If not, you might simply have a legal wedding quietly and officially before you leave or after you get back.
Cost. You want a dream wedding, not a pipe dream wedding, so it has to be affordable. Ideally, you'll want to be comfortable with the costs. Also, the travel and accommodation costs shouldn't rule out too many guests. Most weddings end up costing more than expected, so you might want to plan a wedding budget with a little bit of a buffer for the unexpected. Leaving yourself a bit of breathing room means you won't have to stress so much later. Fortunately, there are a whole lot of ways to save big, no matter the destination.
---
Top deals on dream wedding destinations
---
Follow us for all the latest deals and coupon codes
More guides on Finder