Compare desktop computers
What you need to know when shopping for a desktop computer.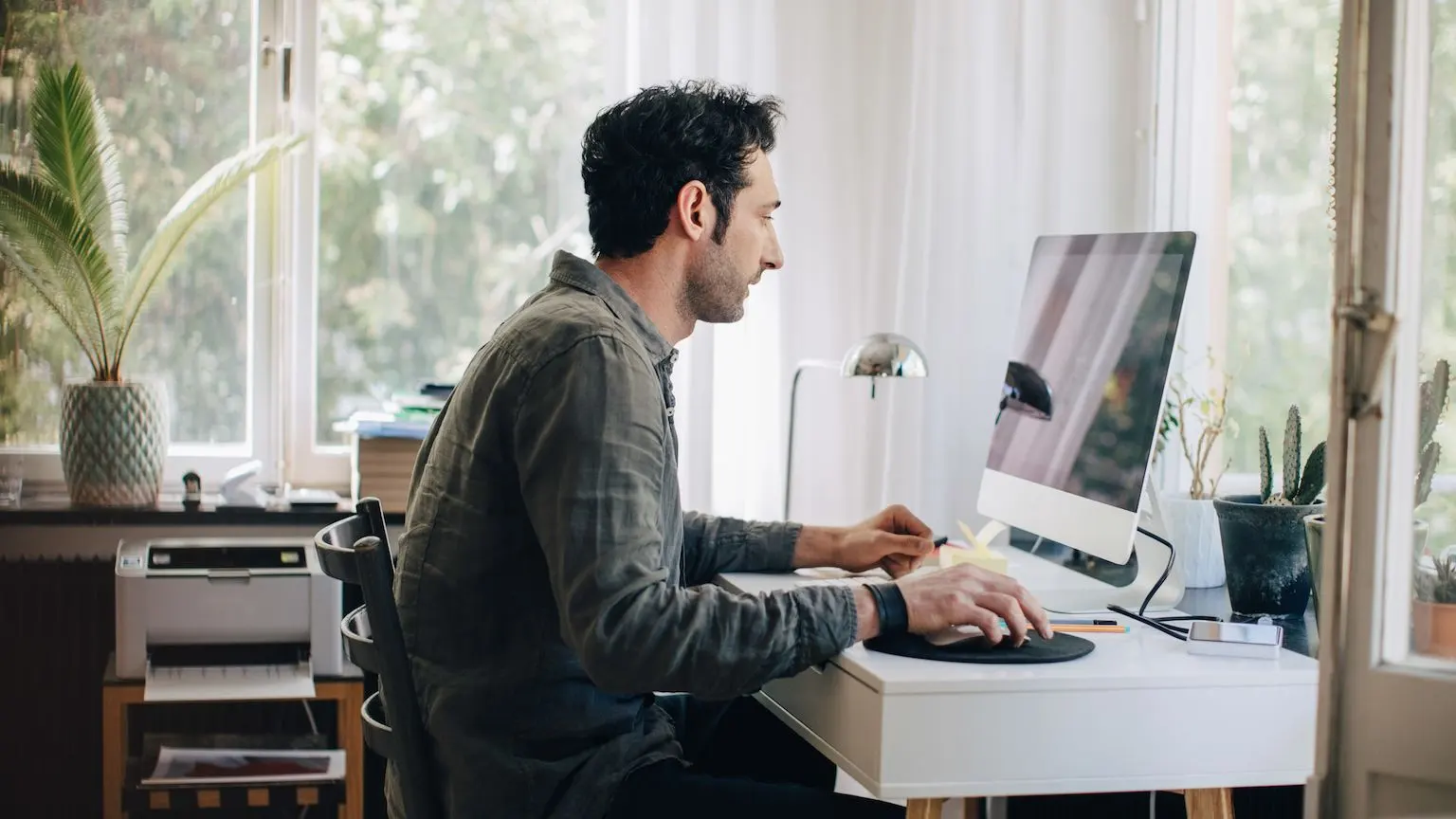 We're committed to our readers and editorial independence. We don't compare all products in the market and may receive compensation when we refer you to our partners, but this does not influence our opinions or reviews. Learn more about Finder.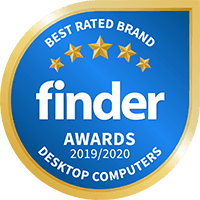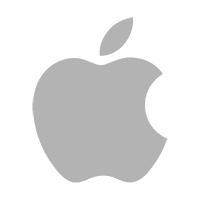 Best Rated Desktop Computer Brand: Apple
Apple is one of the most well-known technology and electronics companies in the world, so it's no surprise that customers have chosen it as the best brand in Australia for desktop computers. Apple desktops received not only the highest overall score but also the highest scores across all brands for design, build quality, ease of use, performance and included features. 95% of surveyed users recommend Apple desktop computers.
Quick facts about desktop computers
While desktops aren't as popular as laptops, they often offer more processing speed and storage space for a lower price.
Desktop range $500 or less for entry-level models up to $5,000 for top-spec gaming PCs.
Compare desktop computers
Desktops vs laptops
Why choose a desktop over a laptop? Quite simply, there are several computing tasks and features where the laptop can't match it with a desktop PC. Desktops typically offer:
Bigger screens. In the interest of portability, most laptops only have screens of up to 18 inches. Using a desktop means you can choose a much larger display if needed, potentially turning it into a media centre where you can view movies, TV and pictures.
More power. The CPU and graphics processor in a desktop computer will usually be more powerful than what you'd find in a similarly priced laptop.
Better cooling. If you're using a traditional desktop tower, this set-up provides more space and enough room for bigger cooling fans, allowing you to run more powerful equipment.
More freedom to upgrade and customise. The extra space in a traditional desktop case also provides room to add an extra drive or graphics card. Unlike laptops, which are sold as a finished product, you can mix and match features to build a desktop that suits your needs.
More connection ports. The larger size of desktop computers, particularly traditional tower-based models, allows for the inclusion of a greater range of connection ports.
The biggest downside of a desktop computer is that it's not portable. If you want a device you can take with you when you travel – either to work or on holiday – or that's easy to move from one room to another at home, you'll need to consider buying a tablet or laptop.
Laptops and tablets also take up a lot less room than most desktops, making them a smarter choice if space is at a premium. If you think a laptop might be a better fit for your needs, check out our guide to eight of the best sites to buy laptops online.
Types of desktop computers
Buying a desktop doesn't necessarily mean choosing a tower with cables running from it to a separate monitor. While tower-based set-ups still exist, the desktop category now includes a number of different types of computers:
Tower
This is the traditional desktop computer set-up which most people are familiar with. It features a large upright case that houses key components like the CPU and graphics processor. This case is then connected to a separate monitor.
Pros: Powerful, easy to upgrade, choose the display size you want
Cons: Bulky, cables can be messy, very inconvenient to move
Compact
Also called mini PCs and micro desktops, compact desktop computers pack all the key components of a PC (but no monitor) into a case the size of a sandwich, or in some cases into something around the same size as a thumb drive. They can be plugged into most TVs or monitors and are generally used for basic everyday tasks, for example surfing the web or streaming content. Check out our mini PC price analysis for more info on how much these compact computers cost.
Pros: Portable, easy to use, take up minimal space, cheap
Cons: Reduced power and storage space, often only suitable for basic tasks, limited potential to expand/upgrade
All-in-one
All-in-one desktop computers are self-contained units that feature the monitor and all the components in one single unit, with the computer itself housed behind the screen. Looking much the same as an ordinary desktop monitor, they usually offer stylish design and can be a useful space-saving solution.
Pros: Use much less space than a tower, easier to set up, many feature a touchscreen
Cons: Can't be expanded/upgraded like a tower unit, reduced performance compared to a tower unit
Operating systems
Unless this is your first computer, there's a good chance you will have developed an operating system preference. But if you've decided not to stick with what you know and are considering switching, there are a few options to choose from:
Windows. Windows 10 is the latest iteration of the most widely used OS. The advantage of this popularity is that you won't have to worry about compatibility when moving files between devices, while you can also enjoy access to a wide range of third-party software products. Find out more about this OS at our Windows 10 hub.
Mac. Released in September 2018, macOS Mojave is the latest OS iteration for iMac users. If you're already part of the Apple ecosystem, choosing a Mac will ensure that your desktop can easily interact with your iPad and iPhone, all your iTunes purchases and subscriptions, and your iCloud account.
Google. While it's not as widespread as Windows and Mac operating systems, Google offers its Chrome OS for PCs. If you've used the Chrome web browser before, this OS will look and feel familiar from the get-go. An increasing number of programs (including the Microsoft Office suite) now have Chrome OS-compatible versions, while you can also run Android-based apps from the Google Play store.
Linux. The Linux OS is a Windows alternative that's really only an option for advanced users. This free, open-source OS may be an option if you've got a high level of computer knowledge and like doing things yourself, but it's not suitable if you want a PC you can buy and use straight away.
Check out our guide to the best gaming PCs
How to compare desktop computers
When choosing a desktop computer, you'll need to consider your own requirements as well as the CPU, memory, storage space, display and cost of the available options.
Think carefully about how you plan to use your computer. If it'll mostly be used to check emails and browse the web, you'll find something with all the features you need at the bottom of the price spectrum. If you're involved in online gaming or multimedia creation, high-performance processors and top-spec graphics cards will be on your shopping list and will drive prices up.
Make sure you take the following factors into account before deciding which desktop computer to buy:
Desk space
The amount of room you have to set up your computer could determine whether you choose a bulky tower PC or a space-saving all-in-one.
CPU
The CPU is a chip that powers all programs and functions. Intel and AMD are the two main choices, with Intel more widely available but AMD generally the cheaper of the two. Check the number of cores and the processing speed (measured in gigahertz).
Memory (RAM)
RAM is crucial to the speed at which programs will run on your computer. As a general rule, 4GB is the absolute minimum you'll want in a general-use desktop, but it's best to aim for 8GB.
Storage space
Look for 1TB of storage as a minimum and make sure you know the difference between a hard disk drive (HDD) and a solid state drive (SSD) – the former is cheaper with more capacity while the latter is faster and produces less heat. If you choose a tower unit, it'll usually be easy to expand storage in the future.
Graphics card
If your PC is only for general use, a model with integrated graphics will be adequate. However, if you'll be gaming or using other graphics-intensive programs then look for a dedicated graphics card.
CD/DVD/Blu-ray/other features
If you'll need to play CDs, DVDs or Blu-ray discs on your PC, check that it features the relevant drives. Other inclusions you may desire include a webcam and speakers.
Connection ports
Check whether there are enough HDMI and USB3.0 connection ports to meet your requirements. Also assess how easy the ports are to access.
Software
Will there be any software bundled together with your desktop, such as Office software or an antivirus program? If so, make sure you're only paying for programs you need and do your research to make sure you're getting good value for money.
Screen
Monitors these days are LCDs and generally 23 inches or larger. If you want to view full HD content, look for a 1,920 x 1,080 model. If buying a tower model, check if a monitor is included. If not, can you bundle your items together to get a better deal?
Best rated desktop computer brand award breakdown
Data: Finder Retail Brand Survey, 2019, Roy Morgan. Metric out of 5 stars unless otherwise indicated.

More guides on Finder