Dental loans
Dental loans can cover dental bills from $150 all the way to $10,000
We're reader-supported and may be paid when you visit links to partner sites. We don't compare all products in the market, but we're working on it!
Dental work can be costly. From a simple checkup to more comprehensive reconstructive or cosmetic surgery, dental bills can be outside of many Australians' budgets. But whether the dental work is necessary or elective, there are available financing options. Here we outline the different forms of dental finance available and what's involved.
⚠️ Warning about Borrowing

Do you really need a loan today?*
It can be expensive to borrow small amounts of money and borrowing may not solve your money problems.
Check your options before you borrow:
For information about other options for managing bills and debts, ring 1800 007 007 from anywhere in Australia to talk to a free and independent financial counsellor
Talk to your electricity, gas, phone or water provider to see if you can work out a payment plan
If you are on government benefits, ask if you can receive an advance from Centrelink: Phone: 13 17 94
The Government's MoneySmart website shows you how small amount loans work and suggests other options that may help you.
* This statement is an Australian Government requirement under the National Consumer Credit Protection Act 2009.
What is a dental loan?
A dental loan is a form of personal loan that is used to finance dental work. This may be a standard unsecured personal loan or secured personal loan, or a specialised loan from a specific lender. Some dental practices may also offer their own financing programs, or may be partnered with interest-free 'buy now, pay later' services.
Credit cards can also be used to pay for dental bills in some cases.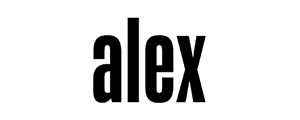 Alex Personal Loan
Low interest rate from 5.49% p.a.
No manual paperwork
Use for various purposes

100% confidential application
Alex Personal Loan
Alex offers personal loan with a variable interest rate from 5.49% p.a. No manual paperwork needed.
Interest rate: 5.49% p.a.
Comparison rate: 5.49% p.a.
Interest rate type: Fixed
Application fee: $0 (Waived $295 establishment fee)
Minimum loan amount: $2,100
Maximum loan amount: $30,000
Sunshine Short Term Loans
This is a short-term loan offer with a fast and easy online application for good or bad credit borrowers. You can
apply today to get approved
for up to $2,000. Get your loan funded in 30 minutes - conditions apply.
Loan Amount: $2,000
Loan Term: 9-14 weeks
Turnaround Time: 30 minutes - conditions apply
Fees: 20% of loan amount + 4% of loan amount each month
Bad credit borrowers OK
Quick & easy Approval
Go to site
More info
How do dental loans work?
Dental loans work by a bank or lender letting you borrow money to cover the costs of dental surgery or other dental costs. Depending on the type of loan, potential borrowers may be able to borrow as little as $100 or as much as $50,000.
Generally, the higher the loan amount, the longer people have to pay it back. However, this will depend on the financial circumstances of the applicant. Customers with bad credit ratings, for example, may only qualify for short-term, high interest loans, otherwise known as payday loans. Loan terms usually vary from between 16 days (for high interest payday loans) to around seven years. Or, if someone opts for a credit card, they may be able to choose a longer repayment period. Customers should be aware however, that credit cards usually come with higher interest rates than traditional personal loans.
How much does dental work cost?
Most people are aware that dental work can be expensive, but just how much can a visit to the dentist cost? For diagnostic preventative work, that is, where you visit the dentist for an oral exam, fluoride, or sealing, the costs can be between about $30 to $100, although calculus removal can cost as much as $150.
For surgery, such as extraction, costs will look closer to $300+. For restorative work, including fillings and cusp capping, you should be expecting to pay closer to $400. When you get into full surgical and restorative work, the bill could be anywhere between $1,500 and $5,000. Braces can cost anywhere between $5,000 and $10,000. For families with one or more children in need of braces, the costs can really add up.
Can I get dental work abroad?
With the prices of Australian dentistry so high, it is little wonder that a number of Aussies are heading overseas for dental work, otherwise known as 'medical tourism'. Depending on the level of work you require, the cost of a flight combined with the cost of care may work out cheaper than paying a local dentist.
However, it's important to have the right insurance prior to making an overseas trip for healthcare services, as there may be risks involved.
Dental work loan options
Before applying for a dental loan, it's important to know the types of loans that are available. If you're looking at getting dental loans then you have a few options open to consider:
Secured loan. A secured personal loan is usually used to finance a car purchase, but there are lenders who will let you make other purchases with this type of loan. Secured loans require asset security in case the borrower defaults on the loan. Asset security usually comes in the form of a vehicle or equity in your home, but some lenders also accept valuable jewellery or art as security. Assets must have a value greater than or equal to that of the loan. Secured loans often come with lower rates because the lender is taking less of a risk.
Unsecured loan. This type of loan does not require the use of any type of asset as a guarantee, but as such usually comes with higher rates and potentially higher fees because the lender is taking on a bigger risk. With unsecured loans customers can usually borrow between $1,000 and $50,000 and can use the loan amount for almost any purpose they wish.
Short-term loan. These loans, also called payday loans, are usually for amounts between $100 and $5,000 and may be an option if you need finance for emergency dental surgery. However, these loans usually have high fees and high interest rates attached to them. For payday loan amounts up to $2,000, Australia has a fee cap of 24% per $100 borrowed, made up of a 20% establishment fee and a 4% monthly fee. For example, a payday loan of $2,000 repaid over 1 year would total to repayments of $3,360 - that's a cost of $1,360 on a relatively small loan. Repayment periods on payday loans are usually quite short, usually between 60 days and one year.
Line of credit or overdraft. A line of credit or overdraft is where the bank allows you to overdraw your account up to a certain limit. You are able to redraw anywhere up to and including this limit and then repay it over time at a fixed rate of interest.
Credit card. You also have the option of using a credit card to pay for dental work. Depending on the limit of your card you may be able to cover the costs of surgery or any other visits or check-ups. Just keep in mind that the rate of interest on your credit card is likely to be higher than the rate of interest offered by other personal loans, and with no set repayment period you may fall into debt if you do not keep on top of your payments.
Specialist dental loan. There are some lenders that offer loans tailored to dentistry and can help you finance a range of procedures. Specialist loans include payment plans through your dentist as well as third-party providers.
Buy now, pay later. Buy now, pay later providers frequently partner with dental clinic to offer interest-free credit for dental procedures. Buy now, pay later solutions can be free or low-cost to use (if payments are made on time) but might be subject to limits and certain eligibility criteria. Repayments are usually required in 4-6 equal fortnightly installments.
Some personal loans that could be used for dental work:
Compare dental loan options
Some questions to consider before applying for a dental loan:
What repayments can I afford? Use a loan calculator to work out the cost of a loan's repayments based on the loan's interest rate and ongoing fees. See if this repayment will work with your budget.
How much do I need to borrow? Lenders place restrictions on how much customers can borrow with certain loan products, so check to see their minimum and maximum loan amounts before submitting an application. Keep in mind you may not be approved for the full amount you want, regardless of whether it's below their maximum amount offered, as this will depend on the income and credit history of prospective borrowers.
When do I need the money? Different lenders will offer different turnaround times, so it might be worth talking to the lender to find out when could expect to be approved before you apply.
What is my credit history like? For borrowers with marks on their credit rating, restrictions to the types of finance that they will be able to access may apply, and they will likely be subject to higher interest rates than customers with good credit. Check the eligibility criteria offered by lenders prior to submitting an application. Borrowers can also check their credit score online.
Can I withdraw my super to pay for emergency dental work?
While you're normally not able to access your super until you reach preservation age, there are certain situations that will allow you to access your super early. Under 'compassionate grounds' you can apply with the Department of Human Services to access your super early to pay for medical costs, which includes dental work.
Before accessing your super, consider other options you may have available.
How to apply for a dental loan
The application process will differ depending on the lender that you apply with, as will the eligibility criteria. However, the minimum requirements for any finance application are that:
You are aged 18 or over.
You are an Australian citizen or permanent resident
You have some form of regular income
Click through to review pages on finder.com.au to find out what eligibility criteria is set by each lender and what documents you need to apply. If you've found a loan you want to apply for, click "Go to Site" to start your application.
Picture: Shutterstock
More guides on Finder