Have a techy Christmas with these gifts from Dell
Check off your Christmas shopping list with these shiny tech deals.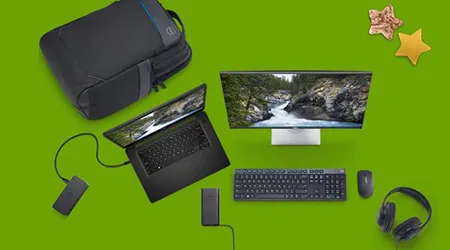 We Aussies love our tech. Flashy phones and sleek laptops are practically part of our culture now, glued to the hands of the old and the young both at home and on-the-go. We live in a connected society, after all, which is why it's a no-brainer to give the gift of a shiny new gadget this Christmas.
Thankfully, Dell has your back this holiday season. The tech retailer has a vast range of electronic goodies ideal for wrapping up and giving to the ones you love. From high-quality audio headsets and portable battery chargers to ultra-wide curved monitors and top-of-the-line gaming laptops, there's something new and shiny for tech-lovers of all stripes.
For the gamer
For the audiophile
For the one who's always on-the-go
For the extravagant gifter
---
Related Posts
Latest gaming deals on Finder