Debt collection lawyer (free quote)
Ensure a quick and hassle-free debt recovery for your business with the right debt collection lawyer.
We're reader-supported and may be paid when you visit links to partner sites. We don't compare all products in the market, but we're working on it!
Are you trying to recover a debt that is owed to your business and are having no luck? Debt collection lawyers can help manage the end-to-end process of debt recovery, from facilitating letters of demand through to court hearing and enforcement.
Debt collection lawyers can also represent debtors by advising them of their rights, negotiating payment plans and filing for bankruptcy.
Here's what you need to know about finding a debt collection lawyer, including where to find a free quote.
Where can I find a debt collection lawyer online?
Does your company belong in this list?
What is a debt collection lawyer?
Debt collections lawyers assist with debt collection and recovery by devising strategies and procedures to recover and manage your debt. They advise both creditors and debtors of their rights and obligations, as well as all their different legal options.
Debt collection lawyers are often seen as a first point of contact and a cost-effective way to obtain legal advice on a debt-related matter.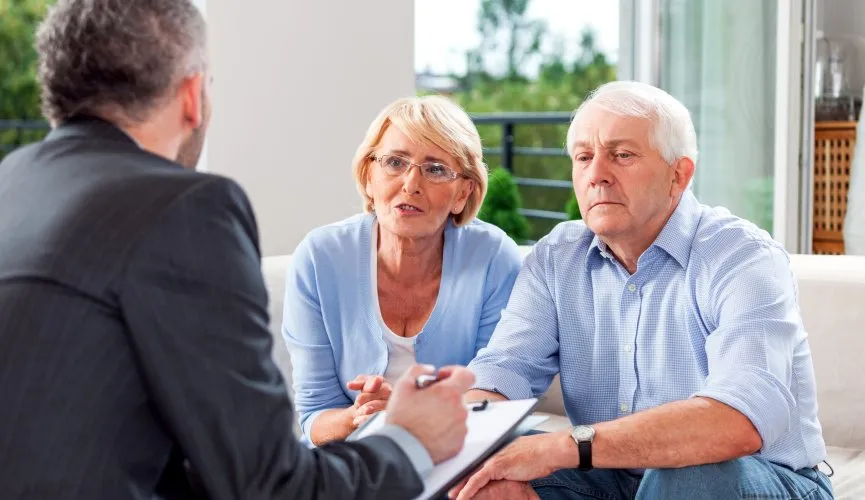 When should I use a debt collection lawyer?
If you're a business owner seeking payments, a debt collection lawyer will help you recover debt without putting your business at risk. They will be able to review the product, service or contractual agreement and enforce payment.
Generally, businesses will go to debt collection lawyers to recover a larger amount of debt, as the cost of taking legal action can be quite significant.
Conversely, if you are the one owing money, a debt collection lawyer can counsel you on your rights, responsibilities and what to do if you want to dispute the debt.
Debt collection lawyer vs debt collection agency
Many debt collection agencies operate on a 'no-win-no-fee' basis where they will only get paid if they are able to collect the debt for you. They shoulder the burden for you by calling, writing letters and so forth to try to collect the debt quickly for you. The advantage is that you won't be out of pocket if the debt collectors fail to recover your debt.
However, debt collection agencies are not able to draft the letter of demand unless they work with a lawyer. This means that they may not have the same effectiveness as a debt collection lawyer if the debtor chooses to ignore requests until legal action is seen as a real threat.
Another difference is that debt collection lawyers generally don't operate on a 'no-win-no-fee' basis and are more expensive to hire.
Both debt collection lawyers and debt collection agencies are good options. It will ultimately come down to a personal and financial decision.
What does a debt collection lawyer do and not do?
A debt collection lawyer will be across the debt collection rules and regulations in Australia. They will help clients manage all the different stages of debt recovery, from letter of demand to court proceedings to enforcement.
What they will do
Consult with clients on the situation and make clear their rights and obligations as the creditor or debtor.
If working with the debtors, protect them from receiving collection abuse and be able to file bankruptcy.
Facilitate a letter of demand.
Negotiate with the creditor for a payment plan, such as reduced payments or payment by installments.
Advise creditors whether the matter is worth pursuing through court, as well as proceed to legal action.
What they won't do
A debt collection lawyer will not directly contact the debtor via phone and email like a debt collection agent.
How effective is a debt collection lawyer?
Choosing the right debt collection lawyer will impact the effectiveness of your debt recovery plan. It is important to consider the following when choosing a debt collection lawyer:
Qualifications. The lawyer should specialise in debt recovery for your industry.
Reputation, which you can look for through online reviews or referrals.
Aligned with your budget: look for fixed fee quotes and packages.
Terms and conditions in the retainer, which outlines responsibilities held by the lawyer and the client.
Do I need a debt collection lawyer for my business?
If you are a business seeking debt collection, then you have the option of contacting a debt collection lawyer or agency.
Depending on the size of the debt and complexity of the matter, you may decide to approach a debt collection agency in the first instance or go straight to a lawyer. Going straight to the debt collection lawyer will generally speed up the process as the threat of going to court appears more real.
You can also find 'one-stop-shop' law firms that specialise in debt recovery. Alternatively, you can seek help from a debt collection agency, and if unsuccessful, escalate the case to the debt collection lawyer for legal proceedings.
Where to get a free quote for a debt collection lawyer
Get Paid Collection: Register for a free account online. For a flat fee of $35 you'll get an email letter of demand or it's $40 for an email and post version.
LegalVision: This is a database of debt collection lawyers offering free fixed-fee cost for letters of demand.
Mendelsons: This offers fixed-price fully inclusive legal action.
Woods & Day Solicitors: Free consultation and a flat fee $77 for a letter of demand.
---