We're committed to our readers and editorial independence. We don't compare all products in the market and may receive compensation when we refer you to our partners, but this does not influence our opinions or reviews. Learn more about Finder .
If you often buy things from overseas online or travel internationally you're probably already familiar with the annoying foreign transaction fees your bank applies to each purchase. The transaction fee may appear low, but depending on the size of your transaction or how often you make international purchases, it can quickly add up to a lot of money wasted.
This guide compares Australian debit cards with low or no foreign transaction fees, and provides tips for choosing a debit card to avoid these fees.
No foreign transaction fee debit card offer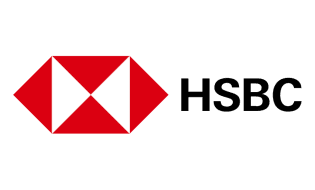 HSBC Everyday Global Account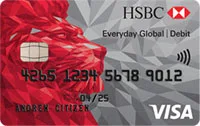 No foreign transaction fee debit card offer
Special offer: $100 cash bonus for new HSBC customers.
Earn 2% cashback on tap and pay purchases (T&C's apply).
Enjoy no minimum ongoing balance or transaction requirements and the flexibility to hold up to 10 currencies. Apple Pay and Google Pay available.
Monthly account fee: $0
Linked debit card: Visa
ATM withdrawal fee: $0
Overseas EFTPOS fee: 0%
Debit cards with no foreign transaction fees
What is a foreign transaction fee?
A foreign transaction fee is applied by your bank whenever a currency conversion is required. For example if you make a payment online using your Australian debit card on a US site, your bank needs to exchange AUD for USD to process the payment, so it will charge you a fee to do this.
The foreign transaction fee is usually around 3.00% of the transaction value, which is quite high if you're making large payments. For example if you made a $300 purchase online from an American site, if your bank applies a 3.00% foreign transaction fee you'd be hit with a $9 fee. This may not seem like much, but if you're making payments like these every week it can quickly add up.
What are debit cards with no foreign transaction fees?
You usually receive a debit card when you open an everyday or transaction bank account. The debit card allows you to access your own money to make everyday purchases in store or online, plus lets you withdraw your own money from an ATM. Some banks offer debit cards with low or even no foreign transaction fees. This means that you can still make purchases using your own money, but you won't be hit with the fee when you make overseas purchases. Most Australian debit cards come affiliated with Visa or Mastercard, so you can look forward to using these internationally while travelling.
What are the benefits of using a debit card with no foreign transaction fees?
Here are some of the benefits you can expect from using a debit card with low foreign transaction fees:
Save money on international purchases made online. Debit card international transaction fees typically vary between two to three percent of the transaction value. If you often buy things from overseas online, a debit card that charges no foreign transaction fees could lead to significant savings.
Save money when using your card overseas. The same applies when travelling internationally. If you opt for a debit card with no foreign transaction fees, you can use your card overseas just as you would at home and won't have to worry about transaction fees. Not only will this save you money, but it will save you the hassle of getting a travel debit card just for your trip.
Global and easy. If you have a Mastercard or Visa debit card you can look forward to using your card in over 200 countries and territories across the world, at ATMs and EFTPOS terminals alike. You can also use your card for online transactions on international websites, from within Australia and when you're travelling.
No overspending and no interest accruing. Unlike a credit card, a debit card only allows you to access the cash in your transaction account. This can help keep your spending in check, as you're only spending what you actually have available in your account.
Keeping it simple. A debit card gives you a simple way to access your own money, no matter where you go. You don't have to worry about loading foreign currency on to your card, you don't have to exchange cheques for cash, and you don't have to worry about applying for a credit card.
What fees are normally involved when using a debit card for international purchases?
While using your debit card when overseas gives you quick and easy access to money, it pays to find out just how much you'll end up paying in other fees and costs:
Foreign transaction fee. This fee is a combination of what your card provider charges along with what the payment processor charges. For example, if you have an ANZ Visa card, its foreign currency conversion fee would be a combination of fees charged by ANZ and Visa. You have to pay this fee when you use your card to pay in foreign currency, which your card provider converts into Australian dollars. It is usually between two and three percent of the transaction value.
Overseas ATM fees. When using your debit card to withdraw money from an overseas ATM, the ATM owner charges a fee, as does your card provider. You can lower your ATM-related costs by withdrawing money from your provider's international ATM partners, withdrawing large sums to reduce your ATM visits, or switching bank accounts to one which charges no or low international ATM fees on its associated debit card.
Foreign exchange rate margin. Banks make money by adding a margin (or a mark-up) on top of the real exchange rate when transferring one currency into another. Each bank will charge a different margin, so will offer different exchange rates. While this cost is not as transparent, if your bank is offering a poor exchange rate you could be losing money when using your debit card overseas.
International money transfer fee. If you'd like to send money to someone overseas from your regular bank account in Australia, your bank will likely charge you a hefty fee, sometimes over $20. To avoid this, opt for a dedicated international money transfer service when sending money to someone overseas rather than using your bank.
How do these debit cards compare to travel money cards or credit cards?
You get multiple options when it comes spending money overseas, and here's how debit cards compare to popular alternatives like travel money cards and credit cards:
Credit cards
Credit cards, like debit cards, attract international transaction fees and ATM fees. Credit cards can give you access to extra funds outside of your available debit balance, which can come in handy during emergencies.
Since a credit card gives you access to money you don't really have, overspending can become a problem and you could end up accruing high amounts of interest if you're unable to pay your balance in full. Also, be aware that using your credit card to withdraw funds from an ATM, or to buy foreign currency or travellers cheques, is considered a cash advance transaction. These transactions attract an additional fee. You can compare credit cards with no foreign transaction fees here.
Travel money cards
A travel money card gives you the ability to load multiple currencies onto a single card to avoid currency conversion fees, and you can lock exchange rates in place before you travel. Depending on the card you're using, you may be charged a fee when loading funds on the card or withdrawing money from ATMs.
Make sure you compare your options, though, as different travel money card will offer different exchange rates and load fees. You can compare some prepaid travel money cards here.
What are the pros and cons of using a debit card with low foreign transaction fees?
Pros
Access your own money. Since you're accessing money from your own bank account, you don't have to worry about repayments, paying interest, or overspending.
Low or no foreign transaction fees. If you're outside Australia for a considerable duration and end up using your debit card regularly, low or no foreign transaction fees can lead to noticeable savings.
No transfers required. Since your debit card gives you direct access to money in your bank account, you don't have to worry about transferring money from your account to another account or card.
No conversion required. Using your debit card to pay in foreign currency is easy, and does not require you to carry out complicated calculations. Your card provider does this for you using current exchange rates.
Cons
No access to extra emergency funds. You can only access funds in your bank account, and no more, so in case of an emergency a credit card could work better.
Limited choice of providers. While a number of Australian financial institutions provide debit cards, not many offer debit cards with no foreign transaction fees, so your choices remain limited.
Conditions to meet. There may be account conditions you're required to meet in order to enjoy no foreign transaction fees.
What options are available?
If you're considering getting a new debit card that you can use when travelling overseas or when making international purchases online, take a look at what the following have to offer. These debit card all charge no foreign transaction fees, so you can shop up a storm from international sites without loosing money to pesky fees.
Citibank Plus Transaction Account. This account does not charge international transaction fees, international ATM withdrawal fees, or outward international money transfers fees, and it comes with a linked Visa debit card.
ING Orange Everyday Account. Not only does ING charge no overseas ATM withdrawal fees, they'll rebate any fee charged by the overseas ATM operator. There are also no foreign transaction fees charged on this account. To access this benefit, you must deposit at least $1,000 into your account each month, as well as make 5+ card purchases a month using your ING debit or credit card.
Macquarie Platinum Transaction Account. This account charges no foreign transaction fees, saving you money on international purchases. However, international ATM withdrawal fees still apply.
NAB Platinum Visa Debit Card. This debit card is packed with premium features, including $0 international transaction fees. To get access to this card, open up a NAB transaction account. Back to top

Frequently asked questions
More guides on Finder