Debit card surcharges
It's not just credit cards that feature a surcharge on some transactions
We're reader-supported and may be paid when you visit links to partner sites. We don't compare all products in the market, but we're working on it!
Did you know that surcharges can also apply to debit card transactions? Surcharges are meant to cover the costs a merchant incurs for processing your payment, but recently introduced laws are designed to ensure that you won't be hit with excessive fees the next time you pay with your debit card.
Credit card surcharges are one of the most annoying things about shopping with plastic. Depending on the type of card you use and the merchant you buy from, you could be slugged with a surcharge anywhere between 0.5% and 3% of your total transaction amount.
What are debit card surcharges?
Whenever you buy goods or services using a debit, credit or prepaid card, the merchant will incur its own bank costs for processing that payment. Some merchants will include those processing costs in the fee they charge for goods and services, but others will cover their costs by imposing a surcharge on card-based transactions.
A debit card surcharge is an additional amount a business charges when you pay for a purchase using your debit card rather than another payment method, for example, cash.
Google Pay, Apple Pay
Monthly fees: $0
No international transaction fees
Up to 10 currencies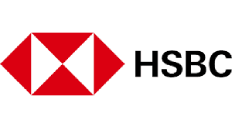 HSBC Everyday Global Account
Special offer:

$100 cash bonus for new HSBC customers.
Earn 2% cashback on tap and pay purchases (T&C's apply).
Special offer:

$100 cash bonus for new HSBC customers.
Earn 2% cashback on tap and pay purchases (T&C's apply).
Compare Debits Cards below
How much are debit card surcharges?
According to the Reserve Bank of Australia (RBA), the cost of processing a debit card transaction is usually quite low. Accepting a Visa or Mastercard debit transaction will typically cost a business around 0.5% of the transaction value.
However, prior to 2016, merchants were free to choose the surcharge amount they imposed on different card transactions, so there may have been instances where you've been slugged with a surcharge well above 0.5%.
The RBA also points out that processing credit card transactions usually results in higher expenses for businesses, with costs of up to 1–1.5% for Visa and Mastercard credit card transactions and 2–3% for payments made with an American Express credit card. As a result, credit card surcharges tend to be higher than debit card surcharges.
What about if I use payWave or PayPass?
Where matters get even trickier is if you pay for purchases using Visa's payWave or Mastercard's PayPass feature. This is due to the fact that tap and go (or contactless) transactions are processed through the same system used for credit card transactions – so even if you tap and go using your debit card, you may be hit with a higher credit card surcharge.
For example, many shoppers are unaware that Aldi's 0.5% credit card surcharge also applies to contactless payments made with a Mastercard or Visa debit card.
When shopping at a store that applies a surcharge to credit card transactions, you can avoid this additional fee by steering clear of contactless payments. Instead, make sure to swipe or insert your debit card at the payment terminal.
New legislation to ban excessive debit card surcharges
New legislation was introduced in February 2016 to stop businesses imposing excessive surcharges on debit, credit and prepaid card transactions. The Competition and Consumer Amendment (Payment Surcharges) Act 2016 is designed to stop businesses charging customers more than what it costs the business to process the payment.
Under the legislation, if a business chooses to impose a payment surcharge it is only legal to pass on to the customer the costs charged to the business for accepting that particular payment type. The ban has applied to large businesses (a business must satisfy revenue, asset or employee thresholds to be classified as large) since 1 September 2016 and will apply to all other businesses from 1 September 2017.
What payment types are included in the excessive surcharge ban?
The RBA standard outlines the payment types covered under the excessive payment surcharge ban. The covered payments are:
Eftpos (debit and prepaid)
Mastercard (debit, credit and prepaid)
Visa (debit, credit and prepaid)
American Express "companion cards" (these are American Express cards issued through an Australian financial institution, not cards issued directly through American Express)
Businesses are unable to get around the laws by giving surcharges a range of different euphemisms, for example handling or service fees. If a merchant imposes these types of fees and they are payable only on certain payment methods but not on others, the ban still applies.
However, there are some payment methods not covered by the ban, such as PayPal, BPAY, Diners Club cards, American Express cards issued directly through American Express, cheques and cash. The ban also doesn't apply to payments made for taxi services, which are the responsibility of regulators in each individual state.
What do the changes to surcharge laws mean for me?
Under the new laws, banks need to provide clear information to businesses about the costs of accepting different payment methods. Businesses will then only be allowed to impose a surcharge that covers those costs and nothing extra.
There is no precise formula for calculating if you have been hit with an excessive surcharge. However, a fee of $7.50 for a $100 airline ticket from Sydney to Melbourne, for instance, would clearly be well in excess of the average cost to a business of processing a debit card payment (0.5% of the transaction value). If you think you've been hit with an excessive payment surcharge you can contact the Australian Competition and Consumer Commission (ACCC), which can issue infringement notices and penalties to businesses breaking the law.
The result of these law changes should mean sizable savings for consumers. Take the example of airfares, which have long been known to attract hefty payment surcharges. Prior to the new laws coming into effect in 2016, had you bought a Sydney to Melbourne ticket with Virgin for $100, a $7.70 booking and service fee would have applied. Under the new conditions, a 0.6% surcharge applies to debit card fares, so your fee drops to just $0.60 – a saving of $7.10.
Last but not least, remember that even if a surcharge is within reasonable limits, you can still avoid it if you wish. Simply choose a different payment method that doesn't attract an additional fee, or take your business elsewhere.
You may also be interested in
More guides on Finder