Burn After Rolling: Dark Souls Remastered review
The old flame burns brighter than before but it isn't fuelled with many new things beyond slight performance and visual improvements.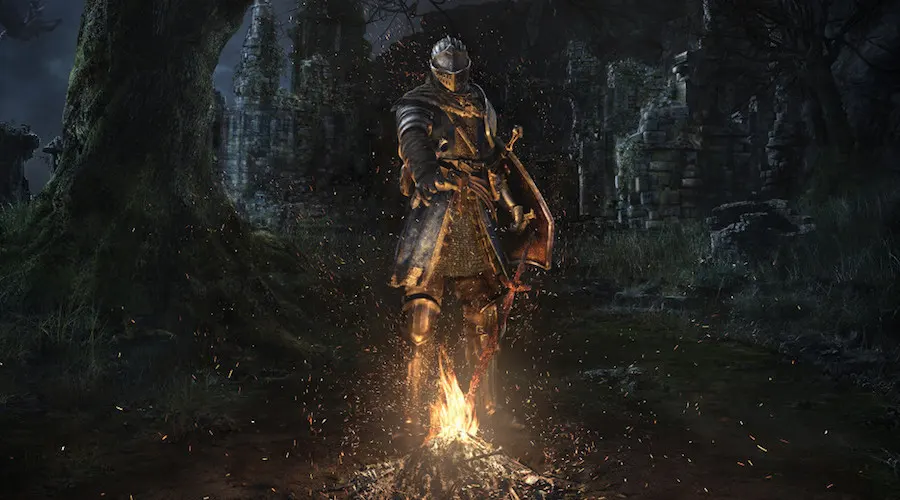 We're reader-supported and may be paid when you visit links to partner sites. We don't compare all products in the market, but we're working on it!
When Bandai Namco revealed the original Dark Souls would be getting the remaster treatment I praised the sun. FromSoftware first caught my eye with 2009's Demon's Souls but the love affair truly took hold in 2011, at the start of what would eventually become a trilogy of Dark Souls titles. Our relationship has been a sadomasochistic one in which I have absolutely no hand.
Souls games are punishingly difficult and any gamer who has platinumed one deserves your respect. If this is your first, you ought to be aware that your hand won't be held when it comes to learning even the most basic of systems.
Combat is a stamina-conscious, measured affair where even low-level foes can shank you if you get too cocky. Progress will be a battle of attrition where death and the loss of your gains come with knowledge and, eventually, a deep sense of satisfaction. That or a new window punched in your living room wall.
has Welcome to Dark Souls, friend
For veterans coming in blind from Dark Souls III, you should know that a lot has changed over the course of seven years. For starters, combat will feel more slower-paced and janky to you. Your tumbling antics in Dark Souls II and III were based on an omni-rolling system that let you ping off in any direction you pleased – now you're limited to four-way rolling while locked on. Pro tip: unless you're a ranged class, best forget about the lock-on altogether and invest in parrying instead (the timing window is crazy large).
Dark Souls also has a much more mind-bending level design with greater verticality to it, though the trade off is that enemies and bosses are slower and easier. Likewise, bonfire warping unlocks later in this adventure, heightening the tension in a wonderful way. You get a much greater feeling of being out of your comfort zone and far from home. For all you newcomers, the significance of that is this: dying beyond a bonfire checkpoint drops your "souls" or useable XP. You have a chance to recover it, but dying on the way there will erase it forever. Welcome to
Dark Souls
, friend.
Both newbies and veterans should be aware that health management via estus flasks is handled differently, too. Each area of this undead-infested world is assigned a specific number of estus (read: health flask) uses and you can forget about bolstering that number with estus shards – you'll get what FromSoftware thinks the area warrants. This time around you'll have to use Humanities at a bonfire, a rough equivalent of embers with a few differences. The more humanity you have the better your item find chance and curse resistance.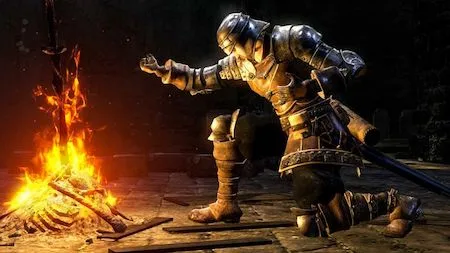 Order Dark Souls Remastered
from ozgameshop.com
Embark upon an epic dark fantasy in a universe stricken by decline and the Curse.
View details
It should also be stated that process of upgrading your weapons is a bit archaic. You start off with a normal upgrade path of 0-15 levels and every 5 levels will require you to modify your weapon in order to continue upgrading (typically this means farming a particular ember type and taking it to a specific blacksmith in the world).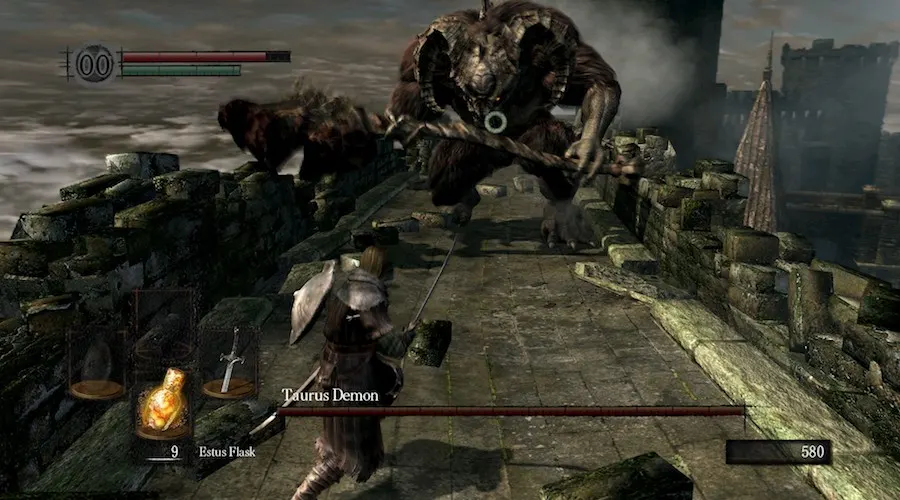 Meanwhile, magic-build players will find themselves limited not by recoverable mana bar, but by a spell-uses-per-rest set-up. Make no mistake: these are creature comforts you'll miss horribly in the first few hours of Dark Souls Remastered, but you'll adjust.
When it comes to actual, meaningful tinkering to the original formula it's difficult to spot FromSoftware's fingerprints anywhere. I discovered that holding down on the d-pad in this Remaster will equip your first set item (such as estus) which is an incredibly useful addition that saved my life a few times.
And while the old visuals bumped up to 4K are in no danger of wowing newer gamers, veterans like myself will appreciate the minor updates to beloved areas like Blighttown. Little tweaks, like fire effects and a better textured swamp with nicer light reflections. Basically, what used to be a quagmire of low frames-per-second is now a silky smooth deathtrap that runs at 60fps with a greatly improved draw distance.
That said, while Lordran is prettier (and its create-a-characters are still just as ugly) the PvP half of the experience has a few troubles. It's great that From has upped the arena count from four players to six, but none of the old exploits has been squashed, making this a hacker paradise from zero-hour onward. Even if your online opponent isn't manipulating code, there's no remaining mystique to how Dark Souls works; so you can expect to be invaded by min-maxing twinkers (players with gear that is not normally available to new or low-level characters).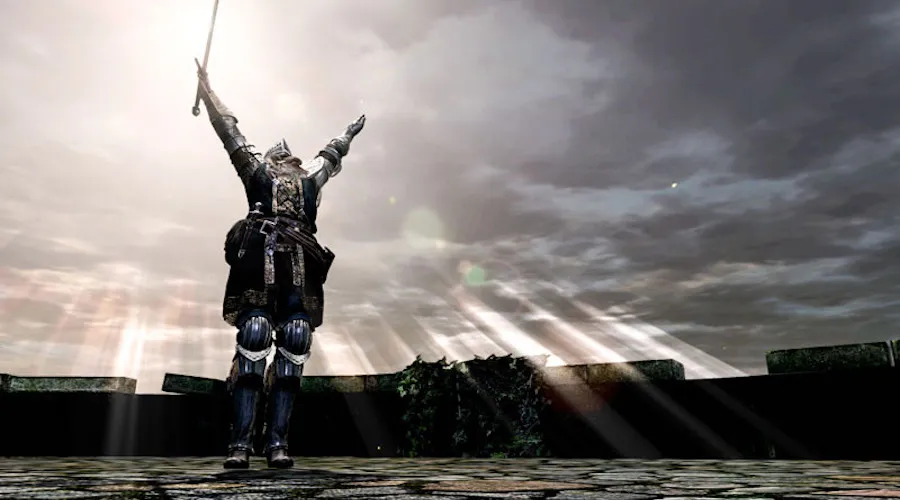 That and people are just really good with abusing the existing loopholes of the fighting mechanics. Expect to be chain-backstabbed a lot and ganking (3 v 1-ing) seems to be back in vogue again. This was not how things were done in Dark Souls back in the day – there was a weird, unspoken code of honour where you'd 1 v 1 and bow. Sadly, this etiquette is lost on a new generation of players and the servers are currently about as toxic as a dung pie to the face.
Worse, FromSoftware has tried to implement a half-baked matchmaking system that segregates co-op helpers and PvP invaders based on weapon level. It does more harm than good and needs to be patched out of the picture. Stat.
A great product polished to more modern standards
A lot of gamers nowadays mistake the word remastering for remake. Dark Souls Remastered isn't out to blow your mind with extra polygons, nor a massive rethink of the formula. This is simply a great product polished to more modern standards in order to better torment a new generation. Honestly, the perfect stabilisation of the frame-rate alone makes this worth a re-buy as so much of your success hinges on expert timing and hand-eye. Being able to die, repeatedly, at a silky smooth 60fps feels phenomenal.
We reviewed Burn After Rolling: Dark Souls Remastered on PlayStation 4 with a copy provided by the publisher.
Dark Souls Remastered
8.0 EXCEPTIONAL
What we liked...
Gameplay has aged quite well
Lordran's excellent level design
Decent performance and visual enhancements
6-player PvP, private matches, dedicated servers
What we didn't like...
Old exploits remain
New matchmaking system is quite flawed
Create-a-characters still bloody hideous
VERDICT
The old flame burns brighter than before but it isn't fuelled with many new things beyond slight performance and visual improvements. That's fine for first-timers but veterans may be left feeling a bit hollow.
For more information on how finder scores games, check our review guidelines.
---
More guides on Finder
Get more from Finder