Where to buy the best cycling clothing and gear online
Whether you're on the professional circuit or are simply a cycling enthusiast, we've found the best cycling clothing and cycling gear to help boost your performance when on your bike. #totallywinning.
We're reader-supported and may be paid when you visit links to partner sites. We don't compare all products in the market, but we're working on it!
Summer, winter, Tour de France season, or school holidays – it's always in-season to get on your bike and kick up your fitness level. We know what you're thinking: cycling? In the freezing cold??? So long as you have the appropriate cycling clothing and cycling gear, this is possible. What's more is that it'll work to help keep your immune system in good check during the colder months. Because as much as we all do it, chilly temperatures aren't a valid excuse not to get out from under the covers to exercise. Even if that exercise only lasts an hour.
When the warmer months arrive (along with the return of public holidays), why not take your bike out to the National Park for a spot of adventure riding through the bush? You'll get some fresh air into your lungs, and decrease your risk of cardiovascular disease at the same time. Not too shabby, eh? Another drawcard to pulling out that bike from the dusty confines of your garage is that cycling is one of those versatile sports that doesn't rely on a venue or a team. You don't have to live on the front door of a National Park or have an entourage of cycling fanatic friends to enjoy this sport. All you need to make this sport work for you is a bike, a nice stretch of footpath/road, and cycling apparel and gear. Not sure where to start? That's okay, we've got you sorted with all the ins and outs to cycling clothing and gear. And where to buy them, naturally.
Where to buy the best cycling clothing and gear online
Bike Nashbar
Reid Cycles
Mydeal
---
Best online retailers for Cycling Apparel, Cycling Gear, and Bicycles in general
Know exactly what you want/need but need to know where the best bargains on the net are for your cycling needs? Take these retailers out for a spin. Or a ride. Whatever. Just check them out.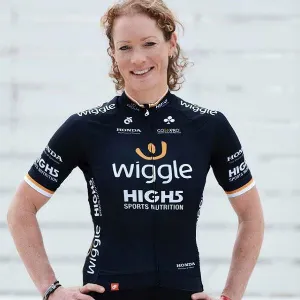 1. Wiggle

Wiggle is your one-stop-shop for professional sports gear. They specialise in cycling gear, as well as running, triathlon, and swimming, and have a wide variety of products to cater for your needs.
Wide range of products.
Free shipping.
Customer service.
---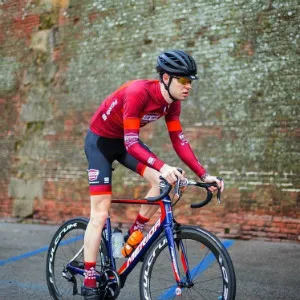 2. Probikekit

Specialising in bicycles and cycling gear, ProBikeKit is a world renowned brand for cycling enthusiasts and professionals. They offer everything from tools to tyres, bikes to baselayers, and offer free shipping worldwide to boot.
High-quality products and services.
Wide product selection and price options.
Free shipping.
---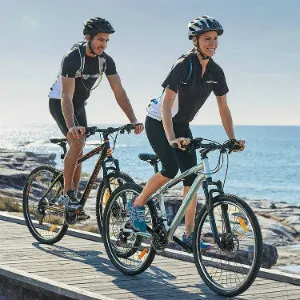 3. rebel

Bikes, helmets, parts, you name it – although Rebel Sport is more of a general store, they still manage to offer quite a decent range of cycling gear. They also have a wealth of cycling books covering trails all over Australia.
After now available in-store and online.
Free shipping available on orders over $150.
The great customer service team.
The fast delivery times.
Click & collect available.
Huge selection of sporting items.
---
Choosing your bike: the best bicycle for you
If you're thinking of making cycling a regular occurrence, you'll wish to purchase an appropriate bike for your needs and current size. In short, there are four types of bikes you'll be looking at: road bikes, mountain bikes, BMX bikes, and kids bikes.
Road bikes: These bikes have thin frames and tyres and are ideal for riding smooth, paved surfaces. If your plan is to ride into work, the shops, or get your exercise by cycling around your local park, then this is what you'll be looking for. They're also the bike of choice for touring and racing.
Mountain bikes: Designed for off-road riding, mountain bikes have a sturdier frame and thicker tyres than road bikes. These tyres are also knobby to manipulate the harsh terrain you'll be encountering, which includes dirt, gravel, and steep rocky paths. They also have suspension in the front (though you can purchase a no-suspension mountain bike if you desire) to absorb the impact of bumps.
BMX bikes: Fondness for hanging around skate parks? Prefer tricks and dips over roads and trails? This one's the one for you, then. BMX bikes are sturdy buggers with thick, lightweight frames, tyres and frames, allowing you to do jumps and tricks.
Kids bikes: Pretty self-explanatory, children's bikes are smaller in size than their adult counterparts and are sturdy to cater for learners. For this reason, they're designed to be ridden on smooth, paved surfaces.
In order to boost your performance and comfort whilst cycling, you should think about getting your bike professionally fitted for your height and leg length. This will ensure that your bike is customised with the correct seat tube length and crank to your body's specifics. If in doubt, discuss your needs with the retail assistant in-store, who'll be able to direct you to an appropriate two-wheeler.
---
Cycling clothing and apparel – what you need
The right cycling apparel will not only streamline you for your ride, but also keep you safe and warm from the winds that you might experience while whipping around the city or the mountain trails.
Speed suits: Speed suits are designed for ProTour cycling and are developed with a focus on aerodynamics, sweat wicking, and comfort. Your options here usually include: warm weather, cooler weather, and female specific suits. You've also the option for padded or unpadded. While padded is more popular, unpadded suits allow for multiple days of wear (with padded shorts underneath), without the risk of bacteria building up in the seat pad. Suits are the ultimate outfit for any keen cyclist, but can be quite pricey ($200+), so unless you're planning to participate in a tour or circuit, you may wish to look at tops and shorts instead.
Cycling tops: Tops can be broken up into two sections: baselayers and jerseys. Baselayers are designed to keep your body warm and dry by wicking moisture. When choosing yours, make sure it's odour resistant and fits comfortably. Treat it as though it's your 'second skin'; if it's uncomfortable or restricts mobility, then keep looking until you find one that fits like a glove. They come in all manner of designs, from long sleeve to mesh sleeveless, so there'll always be one appropriate for your ride's condition. Jerseys are a fundamental component of any rider's kit – they wick moisture, provide ventilation and comfort, and tend to be cut to allow for high performance in the tucked position.
Jackets: When the weather is unpredictable, a good jacket is something you won't regret lugging around for a bit. Things to look for include:

Waterproofing
Taped seams to prevent water ingress
A high collar to protect you against windchill
DWR coating for added resistance against wind, rain and abrasion
A drop tail to protect you from tyre spray
Underarm zips to increase breathability
Reflective accents to increase visibility in low-light conditions.

Shorts: Not the most flattering part of your cyclewear, to be frank, but a definite must-have for your cycling experience. Because – let's face it – you're going to be in the saddle for some time and that's never a comfortable place to be unless you have a padded buffer. For extra comfort, you might even want to look into bib-shorts (cycle fashion at its best), which strap over the shoulders to alleviate some of the pressure and stress that your hips will feel during a good cycle.
Tights and trousers: Colder weather means you'll have to move from shorts to tights or trousers. Which one you choose is down to how comfortable you want to be. Fitting tights will keep you warm, and offer comfort and flexibility, but if you feel they're a little too tight for you, trousers are a valid option. Many come equipped with a panel for padding, and have added pockets for phones, keys, and loose change.
Compression clothing: The benefits of compression clothing include added stability and support during your ride. This will increase circulation and decreases muscle soreness. You can purchase compression tights, tops, socks, guards, and underwear.
Winter warmers: Fact: you never know when the weather may change, so you'd best be prepared if it does. This doesn't mean having to stow away a whole jacket into your backpack just in case. You can purchase arm warmers, knee warmers, leg warmers, and neck warmers, which you can layer up underneath if you need to.
Reflective clothing: Are you a night cycler? Perhaps you're cycling during winter with restricted and unpredictable levels of light? Reflective clothing is a must to keep you safe when the light begins to fade and comes in vests, gloves, jackets, or – for those who feel that it's too much of a fashion faux pas – you can also purchase wristbands and stickers.
Cycling shoes: You might be wondering, "Why do I need special cycling shoes? Why can't I use my trainers?" Fair point if you're on a Sunday ride through the park, but if you're starting to get serious about bike riding, then you should get some serious cycling shoes. Like any sport, they're designed with it in mind, and use clip-less or clip-in technology. In other words, they have a cleat on their base that clips into the pedals allowing for more fluid movement, and a better performance. As to be expected, there are different shoes for different bikes, the basic designs being: road cycling, mountain biking, and triathlon shoes.
---
Buy cycling clothing
Cycling gear – what you need
That's clothing and accessories sorted, so right now you look the part. Now, to sort out your cycling gear. Most of the times it's not just a matter of kitting up and jumping on your bike. You do need a couple of extra things to ensure that your ride is a safe and enjoyable one.
Helmets: Not only is it the law to wear a helmet in Australia when riding a bike, but it'll save your noggin from some serious damage if you wind up on the wrong side of an accident. Street helmets are perfect for your everyday journey. However, if you're on tour or racing, a more streamlined, vented helmet is key. Whichever helmet you invest in, make sure it's Australian certified for safety and protection.
Water bottle Fact: cycling is exercise. You will get tired and you will sweat. So hydration is key to keeping up your energy levels. Fit your bike with a water bottle or buy a hydration pack and fill it up before you leave the house.
Bike locks Depending on where you're going and what you're doing, you might need a bike lock to keep your two wheels safe. It's not uncommon for people to steal bikes, even if they do lean toward the cheaper side of the spectrum, so protect yours with a lock. Before making your purchase, check the lock's Sold Secure Rating. It'll either be gold (highest protection), silver (secure, yet less costly), and bronze (more for dis encourage opportunistic thieves than anything else). Your options include: D Locks (durable, but heavy), chain locks (flexible and durable), cable locks (flexible, light, and versatile), and ground anchors (for locking expensive bikes inside the home/garage).
Hand pump and repair kits You never know when you might be cursed with a flat tyre. Don't risk becoming trapped on the side of the road, waving down fellow cyclists or cars; invest in a manual or CO2 pump to avoid disaster. On that note, think about keeping a patch kit on you as well. That way, if the puncture is bad, you can band-aid it up until you get home.
Glasses and goggles Your usual sunnies are fine if all you're doing is riding to work or hanging out at the park, but for the professionals, triple lens glasses are the way to go. These offer 100% UVA and UVB protection and repel sweat and water. The trio of lenses are typically clear, yellow, and grey, which cater for varied light conditions (clear for low-light, grey for bright, and yellow for overcast or flat conditions.) Their specially designed larger lenses are also ideal for blocking peripheral light.
Bike lights You've got two types here: lights that help you see, and lights that help you be seen. Depending on the condition you'll be riding in, you may only need one. If you're riding in a predominantly well-light environment, a rear light that allows you to be seen is all you really need. When riding in poorly lit / off-road areas, you'll want to invest in some high lumen rear and front lights. When purchasing lights, you should consider mounting (will the light be on your handlebars, the rear of your bike, helmet etc?), battery life, bulb type (LED and HID systems are optimal), and weight.
The extra stuff Other gear you might like to consider purchasing includes: bells and horns (pretty self explanatory, great for the kids), shoe covers and booties (for added warmth, and to increase speed), strollers and child seats (again, great for the kids), mountain bike disc brakes (a must for harsh terrain), road gear levers (for when riding various gradients), bike cleaner and lubricant (because you really should show your bike some love), and helmet cameras (because you're a professional, yo, and you shouldn't be clipping spectators while on tour…).
Back to top
Buy cycling gear
Where to cycle in Sydney and its surrounds
Sure there's the local park for an hour or less before you get tired and bored of the scenery, but when the call of a good cycling adventure (hours? days?) cannot be denied, then there IS a cycling trail or two that will answer your cries.
Of course, fundamentals are important, too, and if you're only starting to fall in love with cycling, then you'll want a little more than a guide to your must-have clothing and gear. Take it from an expert and read up on everything you need to know about cycling.
Current shopping deals and discounts
More guides on Finder