Cyber Weekend battle: Is Cyber Monday better than Black Friday?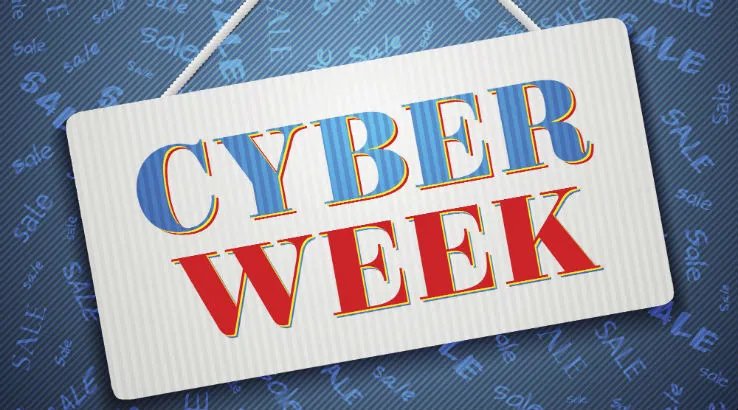 Image: Getty Images
Cyber Monday vs Black Friday: Where can you save the most money? We compare the best deals in both sale events.
Black Friday is a 24-hour shopping event, which was held this year on 29 November. The massive sale event is closely followed by Cyber Monday, which falls on 2 December and sees even more bargains offered by a huge number of online stores.
Whether you're spoiling yourself with gifts as the year ends or getting a head start on your Christmas gifts, you can't ignore the amazing deals and massive savings.
Traditionally, Black Friday sales took place in brick-and-mortar stores, whereas Cyber Monday deals (as the name suggests) are solely focused online. As the years went by, this has changed with all the in-store Black Friday sales being offered online too. Black Friday and Cyber Monday are competitive online sale events – but which one is better? There's actually a lot to take into consideration.
Loads of retailers, such as eBay and Myer, have decided to just run something called Cyber Weekend. It encompasses both sale events and means you'll get access to the same deal for both days.
You need to look at the overall savings but also the better offers on different products. It depends on whether you're looking to save cash in a particular category, such as fashion, beauty or appliances, or hunting down the best discount on a product like the Apple AirPods. To help you compare, we've rounded up the best deals from each sales day based on the savings.
Top Black Friday 2019 deals
eBay: The best Black Friday offer had to be the Apple AirPods for $99. A limited quantity dropped every few hours and they sold out almost immediately every time.
JB Hi-Fi: Up to 50% off a range of items, including computers, smartphones, TVs, video games and more.
Bing Lee: Black Friday was full of different deals on the Dyson range. The best one had to be at The Good Guys – the Dyson V8 Animal vacuum was on sale for $302 off the asking price.
Flight Centre: Worldwide flights were offered from $299 return – a massive saving that you will definitely not find often.
TourRadar: Black Friday is the perfect time to start planning your next holiday, especially when you can score up to 60% off worldwide tours.
Priceline: One of the leading beauty deals of the day had to be at Priceline – up to 50% off cosmetics, skincare and fragrances. This included big brands like Revolution Beauty and La Roche-Posay.
Dell: Another stand-out tech sale was from Dell, which included up to 50% off.
Kmart: Up to 100 never-before-seen items on offer. If you're a Kmart lover, this was the sale for you.
Jeffree Star Cosmetics: A number of discounts went live on Black Friday, including 40% off all lip products, 30% off all palettes and 35% off all highlighting powders.
---
Top Cyber Monday 2019 deals:
JB Hi-Fi: The Black Friday sales continue through to Cyber Monday. Offers include 20% off computers and 15% off cameras.
eBay: These offers are too good to ignore. Score $100 off a PlayStation 4 Slim 500GB Fortnite Console Bundle and Google Home Minis for just $19.
Amazon: You can grab the Apple AirPods for $199. It may not be as big a discount as eBay's Black Friday offer, but you've got a better chance of grabbing them.
Nike: 15% off full-priced items is an offer we don't generally see from the official Nike store. Cop all the latest and greatest Nike clothing and sneakers now.
Cotton On: 10,000+ styles priced at $20 and under. This retailer offers discounts, but nothing like this before. Definitely a Cyber Monday special!
Bing Lee: The online retailer maintained the best Dyson deal through to Cyber Monday, offering $302 off the V8 Animal vacuum.
Dell: The Cyber Monday offer was not as strong as the one for Black Friday, but it was still worth calling out. Save up to 40% off selected laptops and monitors.
Jurlique: It's not often you see a massive saving from the beauty and skincare brand. Getting 20% off site-wide including sets is great, but you also receive a free 100mL bottle of rose hand cream when you spend over $130 – that's just too good to resist.
Under Armour: Compared to the brand's Black Friday deal, the one for Cyber Monday is much better. Save up to 40% off store-wide, with some minor exclusions.
---
Latest Black Friday 2019 deals and news