Beginner's guide to cryptocurrency tax in Australia
What you need to know about paying tax on your cryptocurrency in 2020.
Koinly Cryptocurrency Tax Reporting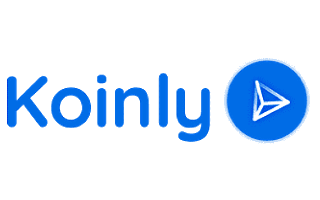 Calculate crypto taxes in minutes
Import data from 350+ exchanges
Generate fast CGT and income reports
Go to site
If you've bought and sold cryptocurrency in the last financial year, it's time to start thinking about the impact this may have on your income tax return. If you've made a profit trading cryptocurrency, you'll need to declare it in your annual return.
With the ATO announcing that it's specifically targeting cryptocurrency traders, it's essential that you understand the tax consequences of your crypto trading. In this guide we look at the basics of cryptocurrency tax in Australia to help you learn what you need to do to keep the taxman happy.
The following is a summary of some important details regarding how the ATO handles cryptocurrency at the time of writing (18 March, 2020).
While the ATO's guidance on cryptocurrency has remained consistent for some time, it is still an evolving space, and rules and laws may change over time.
We're not tax experts, and general information such as that found in this guide is no substitute for professional advice. Consider your own situation and circumstances before relying on the information laid out here.
Visit the ATO's guide to cryptocurrencies for more information or contact them directly on 13 28 61.
Find a crypto tax specialist in Australia
Price disclaimer: Last verified 02 July 2020. Prices are subject to change and should be used as a general guide only.
---
Cryptocurrency tax overview
We'll cover a range of cryptocurrency tax topics in detail further down the page, but let's start with a quick rundown of when cryptocurrency is taxable, and the main ways taxes are applied.
How is cryptocurrency taxed?
The profit made from cryptocurrency is determined in AUD amounts when you exchange cryptocurrency for fiat currency, other cryptocurrencies or goods and services.
For example if you buy or otherwise obtain 1 BTC when it's worth $3,000, and then sell or spend it all when it's worth $10,000, you would likely incur a $7,000 tax obligation at the moment you sold or spent it.
Those profits or losses are what gets taxed, and depending on the situation they can get taxed in two different ways.
1. Business or professional - taxed as income
Those crypto profits may be treated as equivalent to personal or business income, and therefore subject to the relevant type of income tax, when the cryptocurrency was obtained in the course of business activities. Examples of these kinds of activities may include:
Commercial cryptocurrency mining
Professional crypto trading
Operation of cryptocurrency-related businesses
Business-related cryptocurrency transactions
The line between personal and business activities is fuzzy in some places. For example, at what point does a crypto mining setup turn into a commercial operation?
In these situations, the ATO will consider whether the activities were carried out in a business-like manner, whether there was an expectation of commercial viability or a business plan, and other factors.
Cryptocurrency profits or losses that fall into this category will typically be subject to personal or business income tax.
2. Personal - taxed as an investment
If your cryptocurrency activities do not fit into the above category, the resulting profits or losses will most likely be considered personal investment gains or losses, and will be subject to capital gains taxes instead.
Examples of these sorts of activities may include:
Buying cryptocurrency for yourself
Mining crypto as a hobby
Casually trading cryptocurrency
Cryptocurrency profits or losses that fall into this category will typically be subject to capital gains tax. However, there are some exceptions to this rule which are explained in more detail below.
---
How does the ATO classify cryptocurrency?
In its guide to the tax treatment of cryptocurrencies, the ATO shares its view that Bitcoin (and other cryptocurrencies with the same characteristics) are neither money nor Australian or foreign currency.
Instead, the ATO classes digital currency as property and as an asset for capital gains tax (CGT) purposes.
When does capital gains tax apply?
A CGT event occurs when you dispose of any cryptocurrency, such as if you:
Sell or gift cryptocurrency
Trade or exchange cryptocurrency for another crypto or fiat currency
Convert your cryptocurrency to fiat currency (eg Australian dollars)
Use it to obtain goods or services
If you make a capital gain when you dispose of cryptocurrency, you'll need to pay tax on some or all of that gain. For example, if you buy cryptocurrency as an investment and then later sell or exchange your digital coins at a higher price that yields a capital gain, you'll need to pay tax.
However, if you hold your cryptocurrency for more than a year before selling or trading it, you may be entitled to a 50% CGT discount. And even if the market value of your cryptocurrency changes, you won't make a capital gain or loss until you actually dispose of your holdings.
On the other hand, if the proceeds from the disposal of the cryptocurrency are less than what you paid to acquire it initially, you will experience a capital loss. Capital losses can be used to reduce capital gains made in the same financial year or a future year, including investments outside of cryptocurrency.
John's crypto tax obligations
In August 2017, John discovered bitcoin and the world of cryptocurrency. Believing that the world's largest digital currency was due for a price increase very soon, John purchased three BTC at $5,300 each as a speculative investment.

By early December 2017, the price of bitcoin had risen to $16,000 and John decided to cash out his bitcoin and convert them to Australian dollars. His initial investment of $15,900 had grown to $48,000, a capital gain of $32,100 – these proceeds are subject to CGT.
---
Crypto-to-crypto trading
It's also quite possible for someone to place several crypto-to-crypto trades each year without ever using any fiat currency – for example, you might exchange some of your bitcoin holdings for Ethereum tokens and several other altcoins, without ever converting any of your funds back to Australian dollars.
However, even though trading from crypto to crypto means that any gains you've made haven't actually been realised in fiat currency yet, CGT still applies.
This means that when you trade one cryptocurrency for another, you're effectively receiving property rather than money in return for the first cryptocurrency. You'll therefore need to keep a record of the value (in Australian dollars) of the cryptocurrency you receive.
With this in mind, you'll need to keep records of all your crypto trades so you can calculate any capital gains or losses and include them on your tax return. Software such as CoinTracking can help you track your trades and generate capital gains reports. It offers integration with many leading exchanges to make things even easier.
In cases where it's not possible to calculate the value of the cryptocurrency you received, the capital gain can be worked out by using the market value of the cryptocurrency you disposed of when the transaction occurred.
Are there any situations when I won't be taxed?
Yes, you may be eligible for the personal use asset exemption. Cryptocurrency transactions are exempt from CGT if:
The crypto is used to purchase goods or services for personal use, such as booking hotels online or shopping at retailers that accept digital currency, and
The capital gains you make are from personal use assets acquired for less than $10,000.
However, the ATO also explains that cryptocurrency is not classed as a personal use asset if it is acquired, kept or used:
As an investment
As part of a profit-making scheme
In the course of business activities
It's also possible that your purpose for holding cryptocurrency may change during the period of ownership. For example, you may have originally acquired bitcoin for personal use and enjoyment, but after a sharp rise in the price of bitcoin later decided to hold onto your coins as an investment. According to the ATO, the longer you hold a cryptocurrency, the less likely it is to be a personal use asset.
When bitcoin is and isn't a personal use asset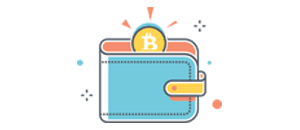 Peter wants to buy a new leather jacket from an online clothing retailer. The retailer offers a 20% discount for customers who pay with bitcoin, so Peter buys $400 worth of bitcoin from a crypto exchange and then uses it to buy the jacket the same day. In this situation, Peter's cryptocurrency is classed as a personal use asset and isn't subject to CGT.
Meanwhile, Peter's brother Paul has spent several months acquiring a number of popular cryptocurrencies. His plan is to sell them for a profit once they've increased in price, but after hearing about Peter's great deal on the leather jacket, Paul decides to use some of his crypto holdings to buy a pair of jeans from the same retailer.
However, because Paul initially acquired that cryptocurrency as an investment, it's not classed as a personal use asset and is therefore subject to CGT.
What if my cryptocurrency is lost or stolen?
If you lose your private key or your crypto holdings are stolen, you may be able to claim a capital loss. However, whether or not this is possible may depend on whether you lost the cryptocurrency, lost evidence of your cryptocurrency ownership or you lost a private key that cannot be replaced.
If an item can be replaced, it is not considered to be lost. But a lost private key is irreplaceable, so it may be possible to claim a capital loss by providing detailed evidence, including:
The dates when you acquired and lost the private key
The public wallet address linked to the private key
The total cost of acquiring the cryptocurrency that was later lost or stolen
The cryptocurrency wallet balance when you lost the private key
Proof that you actually owned the wallet (for example, transactions linked to your identity)
Possession of the hardware where the wallet is stored
Transfers to the wallet from a digital currency exchange where you hold a verified account, or where your account is linked to your identity in some other way
What about chain splits and hard forks?
Hard forks such as the Bitcoin Cash hard fork in August 2017, when Bitcoin Cash (BCH) was distributed to bitcoin holders on a 1:1 ratio, present a special situation. You will need to identify the original chain and the new fork to properly calculate your tax obligations.
According to the ATO, the tax treatment of cryptocurrency you acquire as a result of a chain split is as follows:
Cryptocurrency held as an investment
If you're holding a digital currency as an investment and you receive a new crypto due to a chain split, you will not be considered to have made a capital gain or earned any regular income. However, if you then hold onto the new cryptocurrency as an investment, you will make a capital gain whenever you dispose of it.
When you need to calculate your capital gain, the cost base of any new cryptocurrency you acquire because of a chain split is zero. For example, if you acquired ten Bitcoin Cash during the August 2017 hard fork and then sold those coins in July 2018, when one BCH was worth around AU$1,000, your total capital gain would be AU$10,000.
However, if you hold the new cryptocurrency for at least 12 months before disposing of it, you may be eligible for the CGT discount.
Cryptocurrency held in a business you carry on
The ATO stipulates that the new cryptocurrency you receive following a chain split in this scenario will be treated as trading stock where it is held for sale or exchange during the course of ordinary business activities. This means it will need to be brought to account at the end of the income year.
---
What if I'm a cryptocurrency trader?
If you're a professional trader who buys and sells cryptocurrency for profit, the profits you make form part of your assessable income. This means that you may also be able to claim deductions on your trading expenses.
Working out whether you're classified as an investor or a trader can be a difficult distinction for many. Generally speaking, if you're holding cryptocurrency with an aim to make a long-term gain, you're most likely an investor, while those who buy and sell cryptocurrency over the short term for the purpose of making profits will most likely be classified as traders.
For help working out your crypto tax classification, we recommend that you seek professional advice from a crypto tax specialist.
How to work out whether you're an investor or a trader
The ATO's "Shareholding as investor or share trading as business?" guide contains some useful guidelines to this distinction.
While a shareholder is someone who owns shares with the purpose of earning income from dividends, a share trader is someone who carries out business activities to earn income from buying and selling shares. Working out which category you fall into is determined by evaluating numerous factors:
The nature of the activity (are you trying to turn a profit?)
The repetition, volume and regularity of the activities (how often and how much do you trade?)
Whether you're organised in a business-like way (for example, do you have a business plan, business premises, accounts and records of trading stock etc?)
The amount of capital you've invested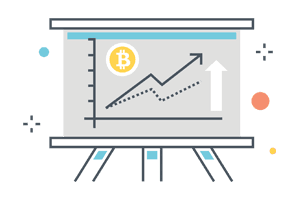 ---
What if I run a cryptocurrency business?
If you run a business that involves cryptocurrency, for example a cryptocurrency mining operation or a digital currency exchange, you'll also need to pay special attention to your tax obligations.
If you hold cryptocurrency for sale or exchange in the ordinary course of your business, the trading stock rules apply. This means that the proceeds from the sale of cryptocurrency held as trading stock in a business are classed as ordinary income, and the cost of acquiring cryptocurrency held as trading stock can be claimed as a deduction.
However, in order for the above rules to apply, you'll need to satisfy the ATO's requirements for running a business. These are outlined in the ATO guidelines to how cryptocurrency is taxed and include:
Operating for commercial reasons and in a commercially viable way
Acting in a business-like manner, for example preparing a business plan and acquiring capital assets or inventory in line with the business plan
Preparing accounting records
Intending to make a profit
Being able to demonstrate repetition and regularity in your business activities
This is once again a complex area so you'll need to seek out expert advice from a cryptocurrency tax professional.
---
Using cryptocurrency for business transactions
Does your business accept cryptocurrency as payment for the goods or services it provides? If so, the value in Australian dollars of the cryptocurrency you receive will need to be included as part of your ordinary income.
If your business buys items using cryptocurrency, you're eligible to claim a deduction based on the market value of the item acquired.
Special rules also apply if you pay an employee using cryptocurrency:
If there's a salary sacrifice agreement in place, the crypto payment is classed as a fringe benefit and the employer is subject to the provisions of the Fringe Benefits Tax Assessment Act 1986.
If there's no salary sacrifice arrangement, the employee is considered to have derived their normal salary or wages. As a result, you'll have to meet their pay-as-you-go obligations on the Australian dollar value of the cryptocurrency you pay to the employee.
---
What records do I need to keep?
Regardless of whether you're considering your individual or business tax obligations, it's essential that you keep detailed records of your cryptocurrency transactions. These should include:
The date of each transaction
The value of the cryptocurrency in Australian dollars at the time of the transaction (you can get this from a reputable crypto exchange)
The purpose of the transaction
The details of the other party involved (even if it's just their crypto wallet address)
For example, if you want to claim the personal use exemption, you'll need to be able to prove that you used your cryptocurrency to buy an item or service for personal use.
Examples of records you should keep include:
Receipts of cryptocurrency purchases or transfers
Exchange records
Records of agent, accountant and legal costs
Digital wallet records and keys
Software costs associated with the management of your tax affairs
---
Determining your capital gain (or loss)
To work out your capital gain or loss, you'll need to find out the value of the cryptocurrency in Australian dollars at the time of the transaction. The ATO says you can access this information through a "reputable online exchange".
Capital gains can be calculated by subtracting the amount you paid for a cryptocurrency from the amount you sold it for. The resulting figure forms part of your assessable income and needs to be declared on your tax return.
If you purchased crypto directly with Australian dollars, or sold crypto for Australian dollars, it's easy to calculate purchase and sale prices – just remember to include brokerage fees in the total cost for each transaction.
However, if you purchased your crypto holdings using a widely-traded digital currency like BTC or ETH, you'll need to note down the BTC or ETH price at the time of that trade.
There are also some services available to help simplify the record-keeping process. For example, CoinTracking and Sublime IP designed accounting tools for crypto investors and traders that can be linked to your crypto exchange accounts to help you calculate capital gains.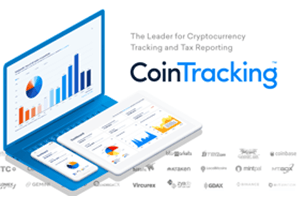 Cryptocurrency Portfolio Tracking & Tax Reporting
from CoinTracking
Track trades and generate real-time reports on profit and loss, the value of your coins, realised and unrealised gains and more. Create a free account now!
Get 10% off upgrades to Pro or Unlimited accounts
View details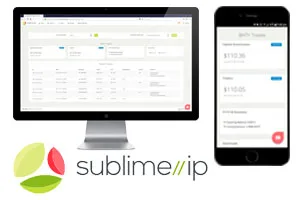 Sublime IP Cryptocurrency Tax Tool
from Sublime IP
See your cryptocurrency capital gains and calculate your taxes on this Australia-based platform. Estimate your portfolio's performance in fiat currency and import data from 15+ major exchanges.
View details
Calculate and file cryptocurrency taxes
from BearTax
Track your trades across 25+ major exchanges to calculate your capital gains and file taxes. Get started from US$0.99 per year.
View details
---
How to understand your obligations and minimise your tax
There are several simple things you can do to gain a deeper understanding of your cryptocurrency tax obligations and to make sure you're fully compliant with all ATO regulations, including:
Hold for more than 12 months. If you're classed as a cryptocurrency investor, you'll be taxed on any capital gains resulting from your crypto transactions. However, if you hold your crypto for more than 12 months, you may be eligible for a 50% CGT discount.
Do your own research. Take a closer look at the ATO's guide to the taxation rules on cryptocurrencies for more information on how your crypto transactions will be taxed. You can also search for information or ask a question on the ATO Community forum.
Plan ahead. Consider your intentions as to how you will use cryptocurrency before you buy. For example, if you initially acquire BTC for everyday personal purchases but later decide to hold it to make a long-term profit, make sure you're aware of the potential tax consequences.
Keep records. Keep track of your crypto transactions as they are completed. This will be much easier than searching for all the information you need come 30 June.
Think about deductions. Are you eligible to claim any deductions for expenses related to your crypto transactions, such as if you run a bitcoin mining business?
Disclose, disclose, disclose. Don't assume that transactions made with bitcoin and other cryptocurrencies are untraceable – they're not. And don't even think about "forgetting" to disclose the details of your crypto transactions, as the ATO is targeting digital currencies this year and the penalties for non-disclosure are severe.
However, the most important step you can take to better understand cryptocurrency tax is to talk to an expert.
---
Getting help from a tax expert
Not only is cryptocurrency taxation complicated and confusing, it's also in its early stages and is still evolving. While some people will have the knowledge to accurately report their crypto transactions themselves, many others – particularly those who have made substantial capital gains – will be better off getting help from an accountant or registered tax agent.
However, before choosing an agent or accountant, make sure they have specialist knowledge regarding cryptocurrencies and tax. As this is such a new area of taxation, some professionals may not have the necessary knowledge to provide accurate advice.
One final word of warning: there's still much we don't know for certain about how the ATO will treat cryptocurrency. There are still plenty of kinks to be ironed out, so getting advice from an accountant or registered tax agent is the best way to make sure you don't end up with a big headache come tax time.
---
Cryptocurrency tax FAQs
---
Disclaimer: This information should not be interpreted as an endorsement of cryptocurrency or any specific provider, service or offering. It is not a recommendation to trade. Cryptocurrencies are speculative, complex and involve significant risks – they are highly volatile and sensitive to secondary activity. Performance is unpredictable and past performance is no guarantee of future performance. Consider your own circumstances, and obtain your own advice, before relying on this information. You should also verify the nature of any product or service (including its legal status and relevant regulatory requirements) and consult the relevant Regulators' websites before making any decision. Finder, or the author, may have holdings in the cryptocurrencies discussed.
Disclosure: At the time of writing the author holds ADA, ICX, IOTA and XLM.
Related Posts