Horizon Credit Union Credit Cards
Horizon Credit Union offers a Visa credit card that allows you to save through its low interest rate and no ongoing fees.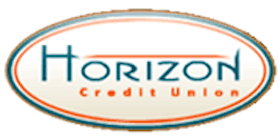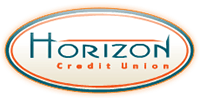 Horizon Credit Union began operations in 1964, in the form of Illawarra County Council Staff Credit Union, providing services only to employees of the Council. A rule change in 1971 allowed family members to join as well. Bega Valley Credit Union merged with this credit union in 1980, leading to a new name, ICC Mutual Credit Union. Further mergers took place down the line and the name, Horizon Credit Union, came into effect in 1995. Horizon Credit Union has branches spread across New South Wales, in Albion Park, Bega, Bermagui, Merimbula, Moruya, Nowra, Thirroul, Ulladulla, and Wollongong. It offers its members an array of financial services and products, which include a Visa credit card.
Comparing the Horizon Credit Union Credit Card
Types of credit cards that Horizon Credit Union offers
Horizon Credit Union, in conjunction with Visa, offers a credit card that gives cardholders easy access to funds.
If you want to benefit through a low interest rate and don't require extras like complimentary insurance covers and reward points, a low rate card should suit you well. The Visa credit card that Horizon offers comes with a low interest rate and you don't have to pay any ongoing monthly or annual account keeping fees. It also comes with a promotional interest rate for balance transfers and purchases. If you use this card in the right manner, you can even get up to 55 interest-free days on purchases.
Learn more about low rate credit cards
Benefits of banking with Horizon Credit Union credit cards
While the Visa credit card that you get through Horizon Credit Union does not offer too much in the form of features, it does offer some notable benefits.
This Visa credit card comes with a discounted interest rate that applies on balance transfers and purchases, and this rate stays in place for five months from the date of your application's approval. Any outstanding balance at the end of this five months period starts attracting the card's standard interest rate.
Millions of merchants the world over accept Visa payments, so you can use this credit card just about anywhere. You can use this card to make purchases in brick-and-mortar stores and to make online and over the phone purchases. You can withdraw up to $1,000 per day from any ATM that displays the Visa logo. If you prefer shopping online you can register with Visa Checkout, and once you do this you can shop much faster using the Visa Checkout option. You can access Visa Checkout using a computer, a tablet, or a smartphone.
Visa fraud protection provides peace of mind when you use your card in-store, online, or over the phone. The chip technology these cards use works as a safety barrier when you make in-store purchases. When you use this card to make online purchases 'Verified by Visa' works as an additional line of defence, and more than 200,000 online merchants rely on this technology.
How to apply for a Horizon Credit Union credit card
If you require professional assistance to complete your application you can drop into a Horizon Credit Union a branch or speak to a Horizon representative over the phone. You can download an application form and mail or fax it in once complete. You can apply online, and to do so simply click on the 'Go to Site' button next to the description of the credit card. To apply, you have to meet certain eligibility criteria, which are as follows.
Eligibility criteria
You are a permanent resident of Australia
You are over 18 years of age
You don't have poor creditworthiness
For quick assessment of your application keep the following documentation handy because you would have to submit the same when you receive conditional approval.
Required documents
Copies of last two payslips, and new Horizon borrowers should provide letters from their employers stating commencement date of employment and income details
Source of other income and supporting proof
Self-employed individuals should provide Notices of Assessment and tax returns for last two financial years
Current statements of existing loans, credit cards, and store cards
A copy of council rates notice, if you are a home owner
A copy of rental receipt, if you are a renter
New Horizon members should provide copies of savings account statements that show income credits for the last six months
What happens next?
Once you submit your completed application, a Horizon Credit Union rep might contact you for further documentation. A phone call goes to your employer's payroll department to verify your income. If you're new with Horizon Credit Union you have to go through an identity verification process, as stipulated by the Australian government. This might require you to visit a Horizon Credit Union branch.
Frequently asked questions
Certain questions about Horizon credit cards are all too common, and here are answers to the same. If you can't find an answer to any particular question, use the form at the bottom of the page to ask.
Back to top
Credit Cards Comparison
* The credit card offers compared on this page are chosen from a range of credit cards finder.com.au has access to track details from and is not representative of all the products available in the market. Products are displayed in no particular order or ranking. The use of terms 'Best' and 'Top' are not product ratings and are subject to our disclaimer. You should consider seeking independent financial advice and consider your own personal financial circumstances when comparing cards.