Citi Credit Cards
Enjoy bonus points and balance transfer offers, competitive interest rates and a range of premium features with a Citi credit card.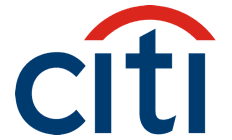 We're reader-supported and may be paid when you visit links to partner sites. We don't compare all products in the market, but we're working on it!
Citi is a global bank providing financial services in 19 countries. In Australia, Citi offers credit cards to suit every spending style, including balance transfer credit cards, rewards and frequent flyer cards, premium options and low purchase rate cards. Depending on the Citi card you choose, you can enjoy perks like complimentary travel insurance, airport lounge access and exclusive offers through Mastercard Priceless Cities and the Citibank Dining Program.
Use this guide to compare Citi credit cards and offers, as well as other banking options, so that you can decide if a Citi credit card is right for your needs.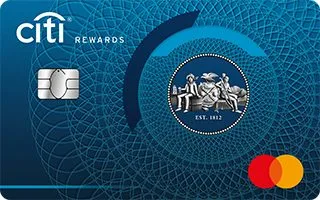 Citi Rewards Card
0% p.a. for 30 months on balance transfers

$49 first-year annual fee
Eligibility criteria, terms and conditions, fees and charges apply
Citi Credit Card Offer
Save with a long-term balance transfer offer and a first-year annual fee discount. Plus, Citi reward Points for your spending and complimentary insurance.
$49 first-year annual fee ($149 p.a. thereafter)
0% p.a. on balance transfers for 30 months with no balance transfer fee, reverts to 22.24% p.a.
21.49% p.a. purchase interest rate | 22.24% p.a. cash advance rate
Earn 1 Citi reward Point per $1 spent
Minimum credit limit of $6,000
Comparison of Citi Credit Cards
Types of credit cards from Citi
The range of Citi credit cards available in Australia offer money-saving features, rewards and lifestyle benefits to suit a variety of needs. You could consolidate and pay down debt faster with a balance transfer card, save with a low purchase rate card or earn points for your spending with a rewards or frequent flyer card. You can also enjoy exclusive extras with Citi's platinum and super-premium cards or get competitive lending terms with a Citi line of credit.
Balance transfer credit cards
Citi offers credit card balance transfer options that can help you consolidate your existing debts, including credit card balances and personal loans. In fact, Citi is one of the only Australian credit card providers that allows you to balance transfer personal loan debt to a credit card.
Rewards & frequent flyer credit cards
The Citi Rewards range of credit cards earn points per $1 spent on most everyday purchases. The Citi Rewards, Citi Premier and Citi Prestige cards, which offer higher point earn rates, more perks and have higher annual fees to match. With the Emirates Citi World Mastercard you can earn Skyward Miles for your spending.
Premium and black credit cards
The Citi Prestige is a super-premium credit card that's sits among black credit cards in terms of features and benefits. This type of high-end credit card has more features and perks than other Citi credit cards, but these extras come at a price. Premium credit cards generally have the highest annual fee.
Although it's not a credit card, Citi Ready Credit is a personal loan that works in a similar way. This account offers a line of credit with variable or fixed rate terms and long-term balance transfer offers. It also comes with a Mastercard card you can use to make purchases online and over the counter, or for cash advances if you want to withdraw money from an ATM. This means you can use the account to suit your needs and then repay whatever money you use over a flexible period of time. Once you've repaid the debt, you can also continue using the card.
Compare Citi Transaction Accounts
Benefits and features that come with Citi credit card accounts
If you get a Citi credit card, you'll enjoy a range of unique benefits from the bank. Some of the most popular include:
A complimentary bottle of wine when you dine via Citibank Dining Program
All Citi credit cards give you complimentary access to the Citibank Dining Program, which offers a bottle of award-winning wine when you dine at partner restaurants across Australia. Just tell the waiter that you will be paying with a Citi credit card and you'll get to select from the restaurant's range of award-winning white and red wines.
Transfer debt from a personal loan to a balance transfer credit card
Citi is one of the only credit card providers in Australia to let you transfer your balance from a personal loan, line of credit or overdraft account to a credit card. You can also transfer a balance from another credit card, store card or charge card. This allows you to take advantage of Citi's balance transfer credit card offers to help you save money on interest and pay off your debts faster.
You can use your Citi credit cards to make contactless payments with your compatible smartphone or smartwatch devices via Apple Pay and Samsung Pay.
This service lets you make payments to any Australian financial institution, directly from your Citi credit card. This means you can use your card to pay your rent, student fees, childcare costs, property fees or other bills – as long as you have the Australian bank account details for the person you want to pay. It's similar to a bank transfer, but from your credit card. A fee worth 2% of each Citi PayAll transaction applies, and you have the option of making one-off transfers or recurring payments.
Plus, if you have a rewards card, you'll earn points in the process, with Citi PayAll offering 1 point per $1 spent through Citibank Rewards, or 0.5 points per $1 spent through Citibank Qantas Rewards or the Emirates Skywards program. You can set up Citi PayAll payments through the mobile app, or learn more about it on the Citi website.
How to apply for a Citi credit card
If you're interested in a Citi credit card, start by comparing your credit card options to help you find one that suits your budget and needs. Once you've found the right card for you, check you meet the eligibility criteria for the card and then click "Go to Site" to be taken to a secure online application that takes about 10 minutes to complete. You should have a response about the status of your application within minutes of completing and submitting the form.
Information needed for a Citi credit card application
Speed up the application process and improve your chances of success by getting the following details and documents ready before you start:
Personal details. Your full name, date of birth, contact telephone numbers, your residential address and your previous residential address if you've recently moved.
Employment details. This includes your role, salary, length of time you've been with your current employer and your employer's contact details. You may also be asked to submit recent payslips as supporting documentation. If you're self-employed, you may need to provide your accountant's contact information and recent tax statements.
Financial information. Your income, details of any assets you own and contact details for your employer. You'll need to list your liabilities and expenses like information about any other credit cards, loans, child support payments and information about expenses like your food budget. If you want to transfer a balance to a Citi credit card, you'll need to provide the account number of the account you want to transfer from and the amount you want to transfer.
What happens next?
If Citi needs any further information, a representative will get in touch to let you know. Make sure all your contact details are correct on your application and be sure to check your email's junk mail or spam folder for relevant communication. You can also call Citi to get an update on the status of your application.
Once your application is approved, you may need to go through an identification check if you're a new Citi customer. This usually involves providing copies of official documents such as your driver's licence or passport. After that, you'll be able to receive, activate and start using your new Citi credit card.
Frequently asked questions about Citi credit cards
Read more on this topic
Credit Cards Comparison
* The credit card offers compared on this page are chosen from a range of credit cards finder.com.au has access to track details from and is not representative of all the products available in the market. Products are displayed in no particular order or ranking. The use of terms 'Best' and 'Top' are not product ratings and are subject to our disclaimer. You should consider seeking independent financial advice and consider your own personal financial circumstances when comparing cards.