Guide to credit cards for beginners
Understand how credit cards work, what they cost and how to choose the right one for you.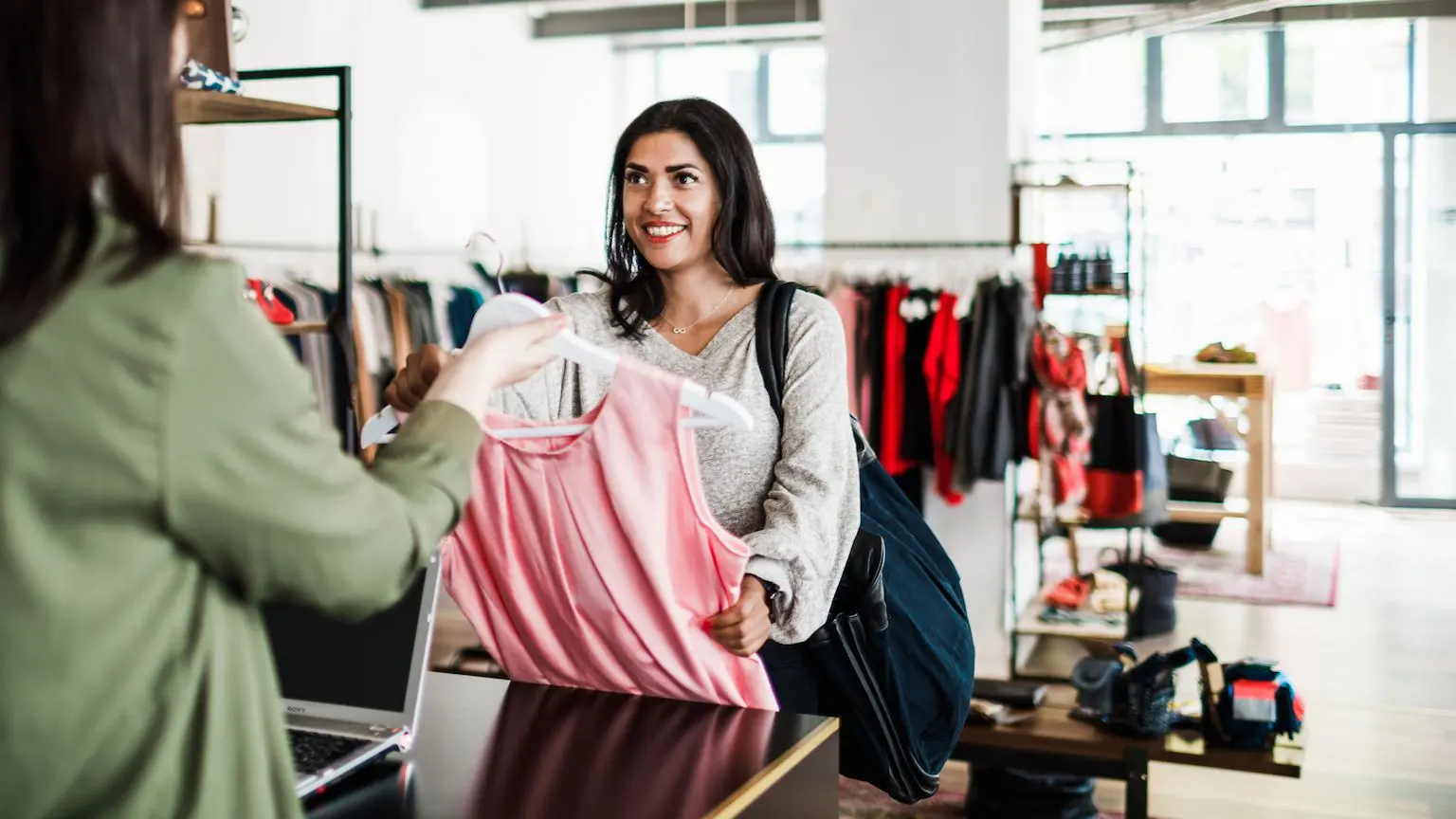 Use this guide to understand the key features and standard costs of a credit card so you can find the right one for your budget and spending habits. You will also discover which types of credit cards are best suited to beginners and the mistakes you should avoid to get your credit card history off to a good start.
How does a credit card work?
A credit card works as an unsecured revolving line of credit. You make purchases using the card and at the end of your billing cycle, you receive a statement and that tells you the total amount you owe for that period.
Based on your perceived ability to make repayments, credit card companies assign a credit limit, which is the maximum amount of money you can borrow. Unlike a debit card that uses your own money to make purchases, you are borrowing the bank's money when you use a credit card and if you don't pay it back on time you are charged interest.
How credit card interest works
As you spend on your credit card, your debts will begin to collect interest if you don't pay the whole balance back by the end of the statement or interest-free period. Depending on the card, your purchases will collect an interest rate usually between 9.99% and 21% p.a. (per annum). If you've used your card for an ATM withdrawal or any other transaction that's considered a cash advance, you'll accrue interest at the cash advance rate of up to around 22% p.a.
Each month, you'll receive a statement that will detail the transactions you've made, the total outstanding balance you have and any interest you're accruing. While you're only required to pay a minimum repayment each month (2-3% of your total balance), it's best to pay as much as you can. If you pay your entire balance in full, you can usually take advantage of up to 55 interest-free days on your purchases in the next statement period. If you don't pay your entire balance in full, the remainder will start to collect interest. If you miss the minimum repayment, you could be charged late payment fees.

What are the features of a credit card?
Credit limit. This is the maximum amount of money you can borrow using your credit card, this can be as low as $500 for a student credit card.
Interest-free days. Interest is the cost to borrow money using a credit card. Interest varies depending on whether you're using your credit card for a purchase or cash advance and is charged as a percentage per annum. Pay your balance in full by the statement due date and you get up to a number of interest-free days on purchases in the next statement period. Up to 55 days is the typical interest-free period.
Balance transfers. If you're struggling to pay off an existing debt because of interest costs, you can transfer the debt to a credit card with a different provider and get a promotional interest rate on the balance transfer for an introductory period. Many card issuers offer 0% on balance transfers and the promotional periods can last up to 24 months or more. This will give you time to pay down your debt while paying a low or no interest rate on the balance.
Cash advances. Using your credit card to get cash from an ATM, for gambling purchases and paying some bills are considered cash advance transactions. Cash advances attract a cash advance fee and the higher cash advance rate.
Rewards programs. You can reward your spending by opting for a card that earns rewards or frequent flyer points when you make eligible purchases. Many of these cards also offer thousands of bonus points when you meet a spend requirement after signing up. However, these cards often come with higher annual fees and purchase rates.
Contactless payments. For purchases under $100, tap your credit card or mobile-pay compatible device against a contactless reader to complete a purchase in seconds.
Insurance covers. Most platinum and black-tier cards offer some form of complimentary insurance. This can include everything from purchase protection insurance and extended warranty cover to overseas medical travel insurance and transit accident insurance.
Extra features. Some credit cards come with extras such airport lounge access, concierge services, invitations to exclusive events, discounts with partnered retailers and much more.
What are the costs of a credit card?
Repayments. Although you're required to make the minimum repayment when your statement is issued, you're free to repay as much as you like and as often as you like beyond this minimum. The minimum repayment is usually only 2% or 3% of your outstanding balance, so it's best to pay your account in full (or as much as you can) each statement period to reduce your interest costs. You will pay a late payment fee if you don't make the minimum repayment by the statement due date.
Annual fee. This is the cost to own a credit card. The annual fee ranges from $0 to hundreds of dollars depending on the type credit card. The credit card annual fee is deducted from your available credit and accrues interest at the purchase rate if it isn't paid in the first statement period.
Interest rates. Interest is the price you pay to borrow money. Credit card interest rates are much higher than other types of finance because credit cards are an unsecured product; financial institutions have no recourse to take your assets if you default on your repayments. This is why it's so important to pay your balance in full each statement period.
Other fees. Other fees you may run into include late payment fees, overlimit fees (a fee for spending past your credit limit), rewards program membership fees and cash advance fees.
What types of credit cards are suitable for beginners?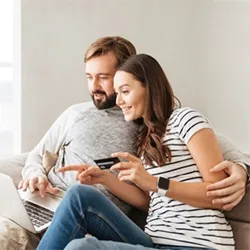 In Australia, Visa, Mastercard and American Express issue credit cards with banks, financial institutions and even supermarkets. There are many types of credit cards on the market to suit different cardholders' needs. Low rate credit cards feature a low purchase interest rate and often a lower annual fee, whereas rewards and platinum credit cards often charge high rates of interest and a higher annual fee. It can be wise to begin with a no-frills credit card so you can get a grip on how credit cards work before upgrading to a product with bells and whistles.
These types of credit cards are suitable if you're just starting out:
Compare No Annual Fee, Low Interest Rate and Student Credit Cards
How to apply for your first credit card
Applying for a credit card is as simple as figuring out which card you want, making sure you meet the eligibility requirements, gathering the necessary documents and submitting an online application form. You will be asked about your income, assets and liabilities, and will need to prove your identity. Most banks and providers will give you a response within 60 seconds and if you've been approved, you will receive your card in the mail about 10 days later.
The requirements will vary from card to card, but you can browse some of the standards below:
Eligibility requirements
Minimum income. This is how much you need to earn every year to be eligible to apply. Low income credit cards usually require cardholders to earn at least $15,000 p.a.
Age. You must be over the age of 18 to apply for any credit card in Australia.
Residential status. Often you must be a citizen or permanent Australian resident. Some financial institutions offer credit cards to applicants with a student or temporary resident visa.
Good credit history. You must have a good credit history to be eligible to apply. This includes no active defaults. If you do not have any credit history to date, you will not be penalised but you may only be eligible for a low credit limit. As you build credit history by using your credit card you can apply for a limit increase later on.
Necessary documents
Income information. You'll need to provide copies of your most recent payslips to prove your income. If you're self-employed, you can provide your tax return instead.
Identification. You will need to verify your identification with the credit card company before your application can be finalised. You can do this by providing your driver's licence, passport or Medicare card number.
If you still have questions about how credit cards work after reading this guide, reach out to us using the form at the bottom of the page; a member of the finder.com.au team will be in touch.
Dos and don'ts of your first (or any) credit card
Here are some mistakes to avoid and good credit card habits to get into:
Do
Make regular repayments. Credit cards are not free money. You need to make at least the minimum repayment every month so you can avoid late payment fees, stop your account from going into default and maintain a good credit history. However, you should always aim to pay more than the minimum to avoid being sucked into debt.
Stay within your budget. Having a credit card means you can temporarily spend more money than you actually have. This can make it tempting to buy things you normally wouldn't. The best practice is to treat your credit card as if you were spending your own money, and if you need to spend more, to pay it off as soon as possible.
Educate yourself. It's important to understand how credit cards work. For example, remember that ATM withdrawals count as cash advances and will immediately charge a higher interest rate. Or even if you have a 0% purchase or balance transfer offer on your card, you'll still need to make repayments each month and you can only take advantage of interest-free days when you pay your balance in full. Understand the fees and charges that come with most credit cards before you apply or at least as soon as you get your card.
Don't
Make cash advances. When you use your credit card to get money from an ATM, gamble or to pay certain bills, you'll be charged a cash advance fee of a couple of dollars as well as the cash advance interest rate, which can be as high as 29% p.a. Furthermore, interest-free days do not apply when you use your credit card for a cash advance.
Share your credit card information. Apart from directly logging into your online banking or your bank's official app, do not enter your credit card information or log-in details into any email, text message or third-party website, with the obvious exception of making purchases from a trusted source.
Apply for a credit card you can't really afford. For most people applying for their first credit card, this is a no annual fee or low rate credit card. Rewards credit cards can be a great way to get something for nothing, however, these products generally charge higher annual fees and interest rates.
Back to top
Pictures: Shutterstock
Related Posts
Credit Cards Comparison
* The credit card offers compared on this page are chosen from a range of credit cards finder.com.au has access to track details from and is not representative of all the products available in the market. Products are displayed in no particular order or ranking. The use of terms 'Best' and 'Top' are not product ratings and are subject to our disclaimer. You should consider seeking independent financial advice and consider your own personal financial circumstances when comparing cards.