Crackdown 3 review: Meandering action set to Crews control
Crackdown 3 is an antiquated, uninspired sandbox shooter that underutilises Mr. Crews.
Here's your verdict upfront: this game is a passable sandbox shooter, but it needs more Terry Crews. To be fair that's a widespread problem of epidemic proportions in all entertainment media; everything needs more Terry Crews in it. Sadly, when you marry a sub-optimal amount of Crews with antiquated game design, the end result is Crackdown 3. It's a game that fails to realise its super-potential as a much-needed Xbox One exclusive.
Basically, Crackdown 3 is a modernised, prettier take on the halcyon days of the original Crackdown on Xbox 360. That's not necessarily a bad thing if you grew up playing what was (in the year 2007) a pretty sweet hybrid of freewheeling Grand Theft Auto gunplay and driving mixed with superhero traversal. We are, however, living in 2019. The intervening years have already given us the illegitimate stepchild of a sequel that was Crackdown 2, and a bunch of formula-borrowing wannabes that weren't half bad (see: 2013's Saints Row IV and 2017's Agents of Mayhem).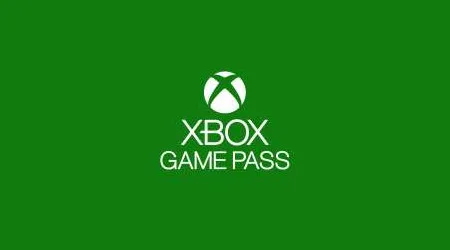 Play Now: Grab 1 month of Xbox Game Pass for $1
from Microsoft Store
View details
To the developer's credit, the game sure starts out good. You're treated to some peak Crews as he delivers a rousing speech to his fellow genetically enhanced Agency super cops. Then, just as this Justice League is en route to investigate a terrorist attack on the island of New Providence, they're all blown to...I want to say "kingdom come" but that's not quite right. One of them (and this is your chance for some character selection) is science'd back into life with all of their superpowers reset to nothing. Yep, it's the old 'screw you over every sequel' chestnut, as made famous by the Assassin's Creed series.
---
Let loose on the streets of this faux cel-shaded, neon-soaked city, it's your job to get payback on the evil folks running the Terra Nova syndicate. This boils down to securing borough after borough of the metropolis by undertaking pretty copy-paste missions until a narratively under-developed boss appears, monologues about their crimes and you'll dispense the appropriate gunishment.
Sure, the scenery, henchmen and boss fight gimmicks all shift in theme as you progress, but there's not enough variation here to ever really blind-side you with new mechanics. Couple that with a threadbare plot and an endgame difficulty spike that veers into chore-like battles of attrition, and the structured parts of Crackdown 3 become largely forgettable.
Fortunately, and as is often the case with any sandbox shooter worth its sodium, you've got plenty of opportunities to create your own stupid emergent fun. The gunplay is solid, for starters, being a lock-on-centric system that lets you acquire targets at absurd ranges and target limbs with the right stick. Earning a cache of increasing powerful guns that leverage the physics system in weird ways is also a (literal) blast. And hey, if you ever run out of ammo, scoop up a corpse and hurl it at your foes (or over a building and into the next postcode). It's the bullets-free solution every body can get into.
Likewise, I challenge you not to get obsessed with orb-collecting your way into greater super-leaps and increased driving proficiency. The former task of sky-rise kleptomania held me in thrall longer than it probably should have, and the latter still makes me think the Crackdown series is home to some of the coolest Swiss Army knife spy cars in gaming. Invest time in your Agency whip and it'll become one helluva company car, the directional pad can morph it into a landspeed record smasher, a leapfrog buggy or an absolute tank.
There's also a ton of good things to be said for Wrecking Zone, the multiplayer component that, weirdly, includes 100% destructible environment tech that's not present in the solo experience. There are only two modes on offer here, though: Agent Hunt and Territories. Agent Hunt is as self-explanatory as it gets: shred nine fellow players, Jenga-smash the world to deny them hiding spots and collect their emblems to score. Conversely, Territories is a team-based affair that's all about territory control and achieving objectives for points. Both are perfectly serviceable and fun, but having only three maps is a bit tightfisted.
I'd also be remiss if I didn't mention how great co-op can be with a like-minded troublemaker. Having somebody there to cover your back and draw fire in a role that I like to call "Team Human Shield" definitely makes the gunplay feel better than usual. Experimenting on one another with your Agency-tech weaponry is even more fun, too. Every Singularity "Gravity" Grenade I got was specially reserved for my partner. Watching him (and a few cars, enemies and pedestrians) get sucked into a vortex only to be vomited out at high speed? Magnifique.
Clearly, Crackdown 3 is not without its merits. There's fun to be had if you're willing to go off script or get online but as the hours went on my list of downsides was growing faster than a tank-bred Agency operative. The visuals are the most obvious con. They're certainly the crispest cel-shaded aesthetic out there, but cartoony capers are not really why you bought a 4K television the size of Texas now, is it? Likewise, the city itself feels noticeably bereft of pedestrians and a general sense of life. Somewhat paradoxically, the only times this place comes alive is when the impressive explosion effects are killing everybody.
In the end, bland visuals paired with equally flavourless missions and narrative all conspire to turn what might have been super into something pretty normie indeed. Ignore the bat signal call of Crackdown 3's advertising campaign. Suit up and deploy when it hits the bargain bins.
Crackdown 3 was reviewed on XBOX One with a copy provided by the publisher.
Crackdown 3
6.0 Good
Pros...
Gunplay and orb-focused platforming are absorbing
Looks prettier and has dialled down the "zany"
Wrecking Zone PvP and co-op offer bursts of fun
Terry Crews
Cons...
...but not enough Terry Crews
Visually unimpressive
Thinly spread narrative
Repetitive, uninspired missions
VERDICT
A throwback to 2007's Crackdown that only the franchise diehards will love to bits. Everybody else will see it as an antiquated, uninspired sandbox shooter that underutilises Mr. Crews.
For more information on how finder.com.au scores games, check our review guidelines.
---
Compare gaming subscription plans