COVID-19 check-in apps for businesses
How to choose the right COVID-19 check-in app to help your company manage contactless check-ins during the pandemic.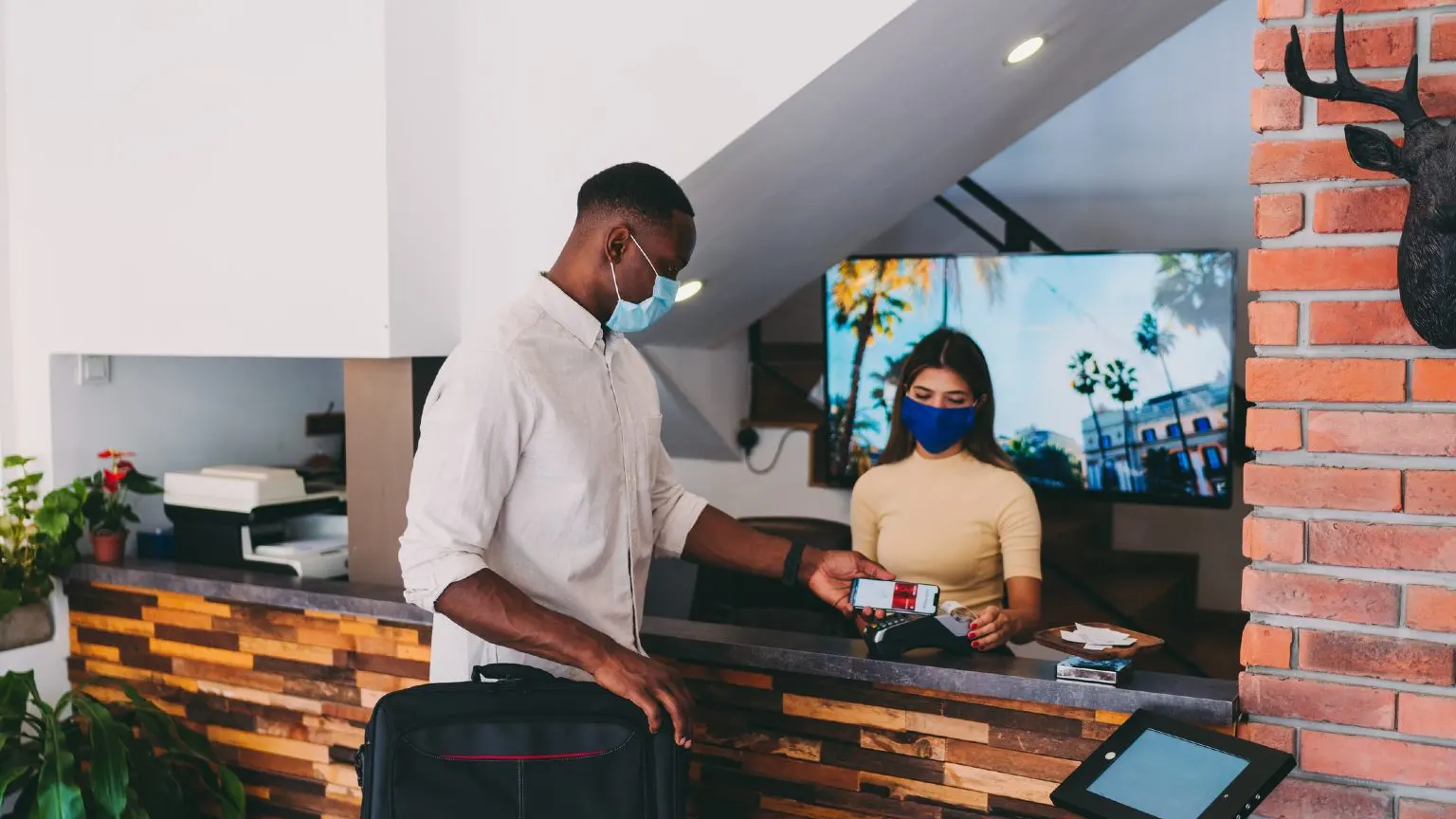 We're reader-supported and may be paid when you visit links to partner sites. We don't compare all products in the market, but we're working on it!
During the COVID-19 pandemic, the way we do business has changed. For many companies, especially those in hospitality, one huge change has been the requirement to collect customer details for contact tracing purposes.
COVID check-in apps provide a simple and convenient way to collect and store the contact information of customers that visit your business.
Use this guide to find out how these apps work, how much they cost, and how to find the right COVID check-in app for your business.
What is a COVID-19 check-in app?
A COVID check-in app is a mobile app that allows businesses to keep track of the customers and staff that visit their business premises. These apps let you collect and store customer details to help health authorities perform contact tracing and stop the spread of COVID-19.
When you use most coronavirus check-in apps, your business is allocated a QR code which you can display at your premises. Customers can scan this code with their smartphone when they visit your workplace. This will redirect them to a check-in form where they can enter their contact information, with their details then stored securely by the app.
Some COVID check-in services also allow customers to check in by navigating to a URL, or by sending an SMS with your unique venue code to a dedicated number.
---
When should I use a COVID-19 check-in app?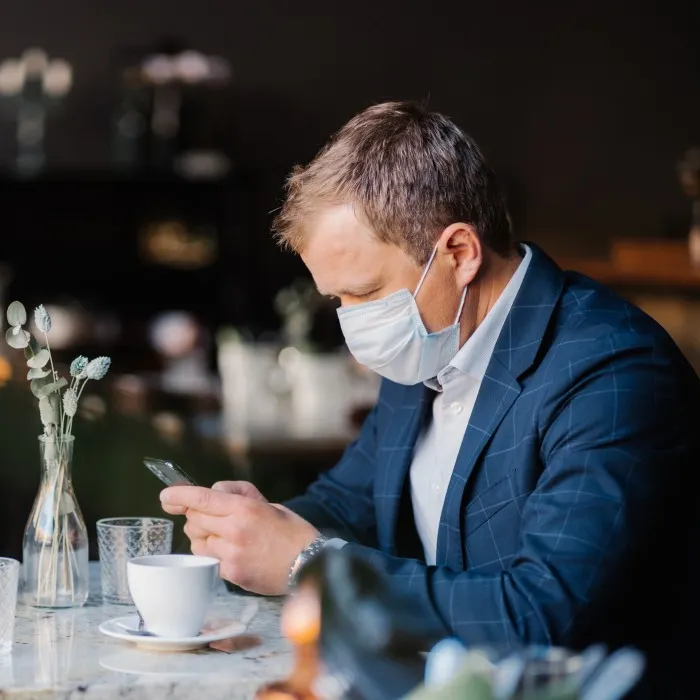 As part of the effort to control the spread of COVID-19, many state and territory governments around Australia require certain types of businesses to collect customer details for contact tracing purposes. These typically include cafes, restaurants, bars, gyms and places of worship.
However, requirements vary depending on where you live, so check with your state or territory government's health authority to find out which businesses are required to collect customer details.
The alternative to a coronavirus check-in app is to do things the old-fashioned way and get your customers to provide their key details with a pen and paper. However, this approach has a couple of drawbacks — not only will you need to monitor whether your patrons are filling out the form and providing the correct information, it's also less hygienic than using a COVID check-in app.
Depending on where your business is located, you may also need to store customer information electronically. This means you'll regularly need to manually enter customer details into a database.
---
What are the typical features of a COVID check-in app?
COVID check-in apps are designed to provide digital check-in services and automated record keeping for your business. The key features they offer may include:
Generating a QR code for your business
A customisable check-in form for visitors to your business
Contactless check-in for customers using the QR code
Secure storage of all customer data
The ability to export your records to government databases
Managing customer check-ins across multiple venues.
---
How much do they cost?
The cost of COVID check-in apps varies from one app to another. Some are free, while others charge a monthly fee.
For example, Mondo CheckIn is free for your first venue, but costs $10/month per venue if you want to track customer check-ins at multiple venues. Other options, such as customer check-outs and marketing opt-ins for your customers, are offered for a one-off fee.
Elsewhere, SafeEntry offers a $29/month plan for small businesses and a $49/month custom plan. A separate plan is available for businesses with more than 10 locations.
Compare a range of options to find out which app offers the best value for money.
---
Compare COVID-19 check-in software
There are several options to consider when choosing your COVID check-in software. These include:
---
How to choose a COVID check-in app
There are several factors to consider when choosing a COVID check-in app. Cost will obviously be an important factor for many businesses, while you'll also want to find a program that's simple and straightforward to use. Depending on the size of your business, you may also need an app that allows you to manage check-ins at multiple venues.
Customer privacy is a key consideration. Using information collected from a check-in app for marketing can create a very bad impression. Check the privacy and data collection policy of your chosen platform before signing up. (You may also want to update your own business privacy policy if you collect customer data.)
Ultimately, you'll need to compare a range of COVID check-in apps to find the right software for your business.
---
Frequently asked questions
Does everyone need to check-in with an app?
No. Typically, customers can also check in by filling out a register in the store.
What happens if patrons don't have their phone with them?
A patron who has forgotten their phone can check in the old-fashioned way, using pen and paper. Some apps also allow you to check in visitors manually, or allow multiple customers to check in using the same device.
How long do I have to keep customers' check-in details?

The time you'll have to retain records of customers that have visited your business varies depending on where you live. For example, businesses in NSW must maintain these records for a minimum of 28 days, while in Queensland this period is 56 days. Check the requirements in your state or territory for more information.
Back to top
More guides on Finder