Flash your student ID at these retailers to score yourself a much-deserved discount.
As a student, every little bit counts, but that doesn't mean you have to live off cup noodles and wear secondhand items to make ends meet. Between moving out of the parentals' house, having to deal with rent and utility bills and crying over how much in school fees you're racking up (worth it, promise), you still need to think about other important things. Like new clothes and beer. Most importantly, beer.
Many merchants understand the money perils that students go through to secure themselves a career and they provide discounts and vouchers to help you get there without having to sacrifice the fun stuff. Others understand the power of education and offer student discounts on laptops, such as Apple, Lenovo, Microsoft and HP. (Ain't studying grand?)
So here, for your money-saving pleasure, are the best online student deals around.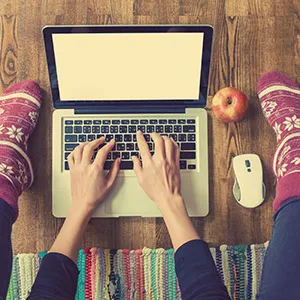 ---
How do I get a student discount?
Most retailers require that you provide proof you're a student in order to give you this discount. This is easy in-store as all it requires is that you flash your student ID their way; when shopping online, confirmation portals such as UNiDays (AU) or Student Beans (UK) are used. Register online with them and, once your student status is confirmed, you'll be able to purchase your wears at student prices with online shops that recognise these portals.
If you're planning to travel overseas, you might like to purchase an ISIC card, too. This is an internationally recognised student identification card that can be used in 125 countries. You can buy one and learn more about it below.
---
What student deals and discounts can I score and from where?
Rates last updated May 29th, 2020
---